Why Andy Griffith Quietly Worked Against a Statue Honoring Don Knotts
In 2006 actor Don Knotts, who made famous the role of Deputy Barney Fife on The Andy Griffith Show, died of complications from lung cancer at age 81.
Later that same year, a campaign was launched to erect a statue of Knotts beside an already existing statue of Griffith as Andy Taylor alongside a young Ron Howard as his son Opie Taylor.
Griffith, according to a biographer, privately and successfully opposed the statue and had the idea set aside.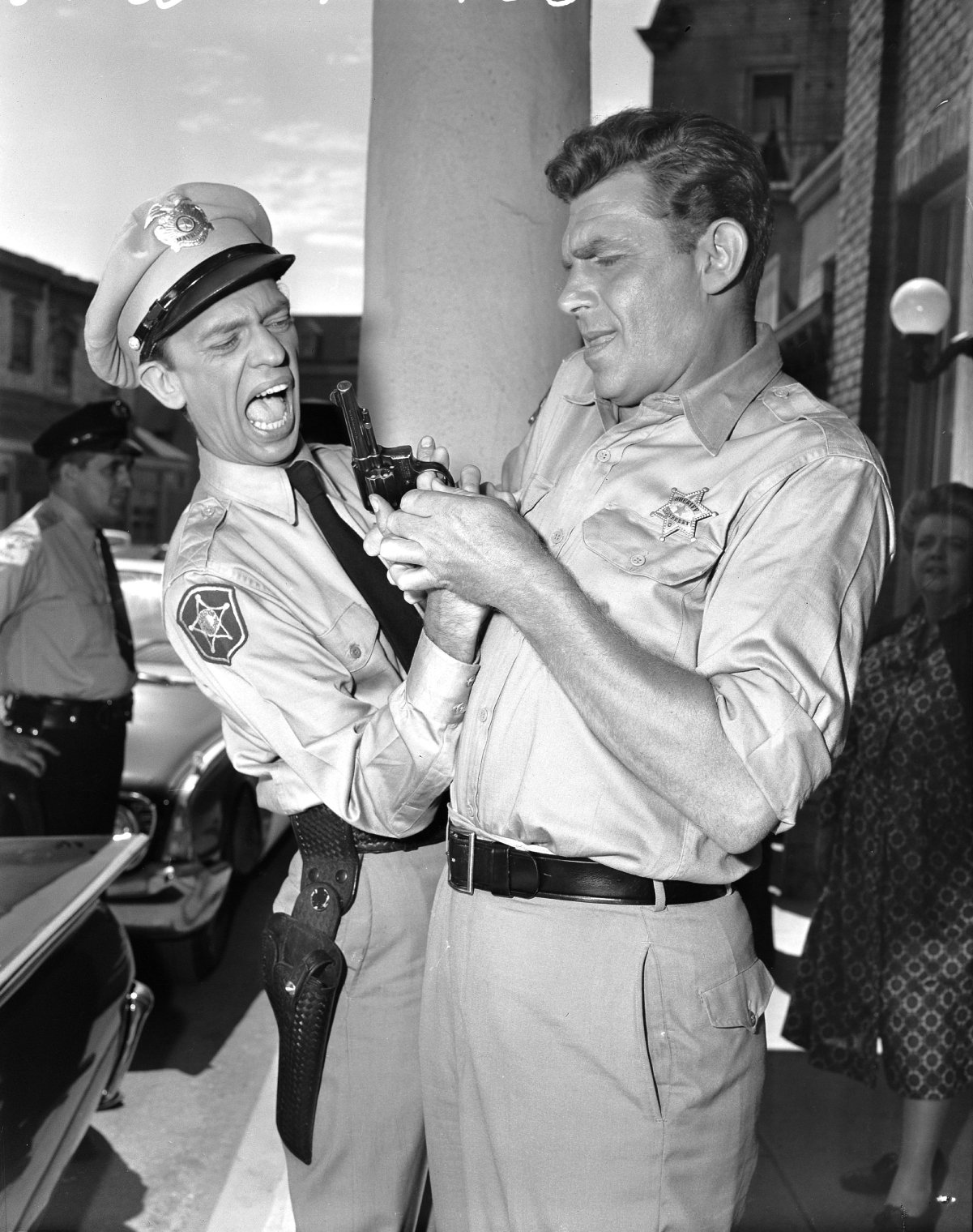 Griffith saw a statue of himself erected in his hometown
In Griffith's hometown of Mount Airy, North Carolina, a statue was dedicated to The Andy Griffith Show by cable network TV Land in 2004. Portraying the Mayberry sheriff Andy Taylor with son Opie holding their fishing rods and each other's hands, the statue reads,"A simpler time, a sweeter place." Located outside of the Andy Griffith Playhouse in Mount Airy, the statue draws visitors who pose for photos with the small-town duo.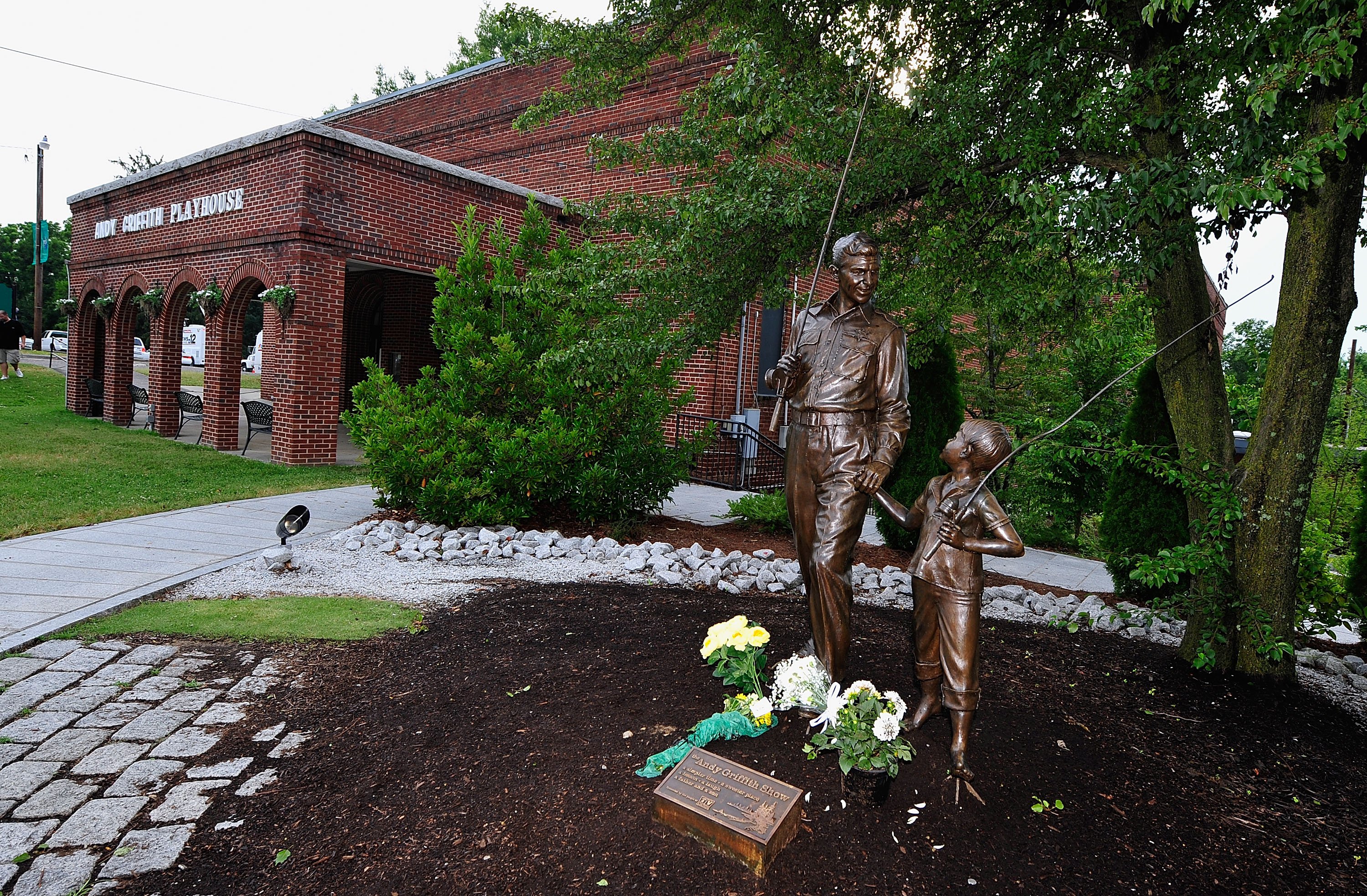 Andy and Don author Daniel de Visé, who is married to Knotts' widow's sister, wrote of Griffith's renewed love for his hometown where he had once regarded it with disdain: "As he neared the end of his life, Andy seemed to be reordering his priorities. If Manteo was his home, then Mount Airy was his legacy – a living, breathing memorial to his greatest creation."
Knotts' death in 2006
In 2006, Knotts died of complications from lung cancer. His family was by his side, as was his old show pal, Andy Griffith.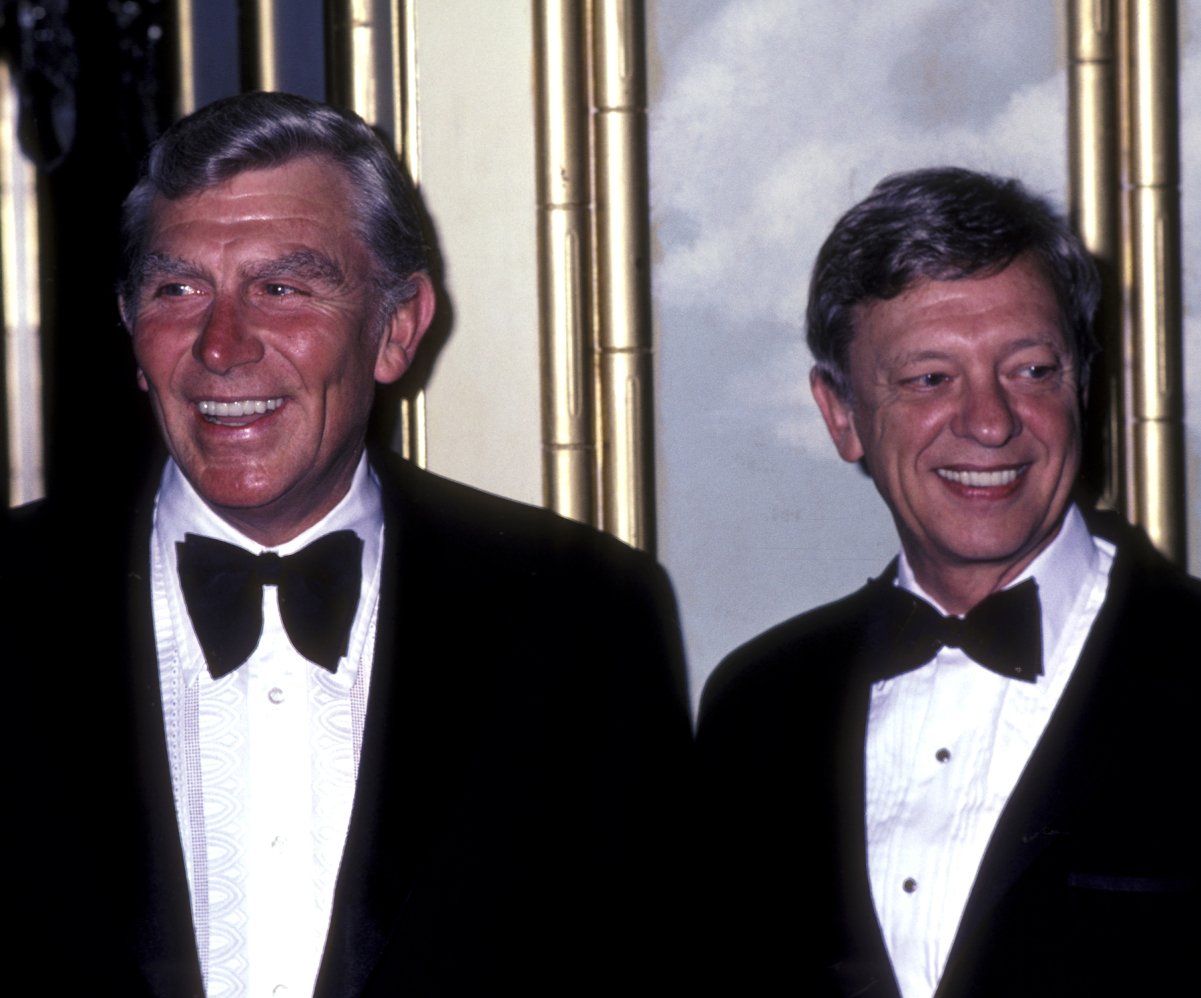 RELATED: Don Knotts Said 'It Took Me a While' to Get Used to Working on 'Three's Company'
Griffith told show host Larry King at that time, "He died at eleven o'clock. I believe that's right. I was with him until 6:00 or 6:30 I guess and he couldn't respond but I did — I was able to tell him I loved him and I asked him to 'Breathe, breathe, keep breathing Jess.'
"His name was Jesse and he never liked that name but he let me know it one time and I always called him Jess" Griffith said.
The Don Knotts statue Griffith didn't want erected
After Knotts' February 2006 death at age 81 from lung cancer, "Two fans from Mount Airy, Andy's hometown, would commission a life-size bronze statue of Deputy Fife," de Visé wrote. The Andy Griffith Show enthusiasts wanted to give the statue of Don Knotts as Barney Fife to Mount Airy for placement by the statue of Andy and Opie.
According to de Visé, after Griffith heard of the Knotts' statue, he called Knotts' widow Francey sounding "hysterical."
Griffith, the author said, "wanted the statue nipped in the bud."
Though it's not clear why the legendary actor was so against the statue of his dear friend, especially when one had been erected of himself, Griffith did in the end achieve his goal. He talked Francey into rejecting the statue and eventually, the idea was shelved.
In 2016, however, with his daughter Karen in attendance, Knotts' life and career were finally honored with a statue of his own in his hometown of Morgantown, West Virginia.