Why Did Kelly Ripa and Mark Consuelos Break Up Right Before Getting Married?
Relationships in Hollywood are known to be extremely short-lived, but Kelly Ripa and husband Mark Consuelos have been proving doubters wrong for a long time now. The two of them have been married since 1996 and continually show people that not all marriages in the public eye are doomed to fail.
However, it wasn't always rainbows and sunshine for Ripa and Consuelos. Many years ago before they got married, the pair went through a rough patch and it almost seemed as if their relationship was not meant to be. So what exactly happened and how did they get back together? Read on to find out more about this interesting turn of events.
Kelly Ripa and Mark Consuelos met on 'All My Children'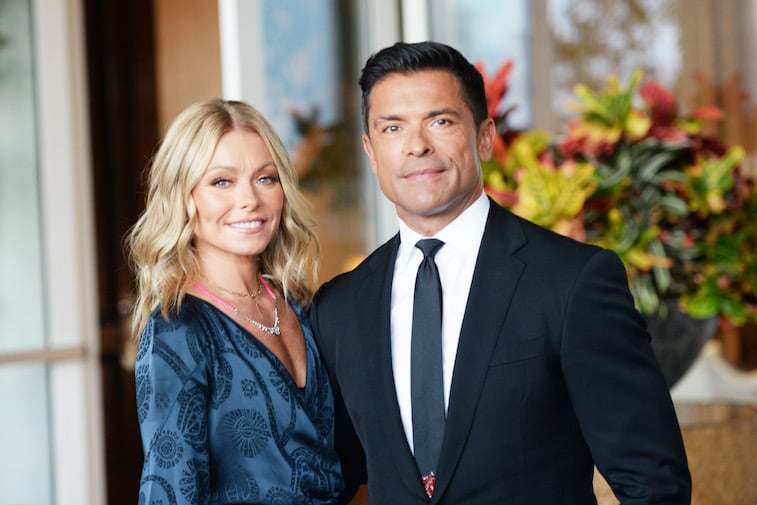 Ripa and Consuelos' relationship started on the set of soap opera All My Children in the 1990's. Kelly Ripa had been on the show for a few years when Mark Consuelos joined the cast in 1995.
According to Ripa, she fell in love with Consuelos before actually meeting him. When the casting crew were searching for a Latino actor, she got the chance to see a photo of Consuelos and was smitten right away.
"When I saw him, the photograph of him, I saw my entire future with him flash before — like I saw it," Ripa shared on a SiriusXM radio interview. "And I don't believe in any of that and now I do because of that moment."
Consuelos also had a positive impression of Ripa when they finally met, though at first he felt that he was not in her league. "I thought she was adorable, hot and sexy and all that stuff, but I was very focused," he once explained. "I didn't really think I had a chance with her, so I wasn't really focused on that."
However, it didn't take long before Kelly Ripa and Mark Consuelos got to know each other better and instantly fell in love.
They went through a breakup before getting married
In 1996, the two of them had been dating for about a year when they had a brief breakup in late April. The reason for this breakup had never been shared by either Ripa or Consuelos. Nevertheless, Mark Consuelos recently revealed the story of how he won Kelly Ripa back.
"We both had to meet and do an appearance on Live With Regis and Kathie Lee," he explained on Watch What Happens Live With Andy Cohen. "When we were together she wouldn't talk to me and that made me go crazy. So I followed her in Central Park, and then we went back to my place, and we got married the next day."
Consuelos clarified that "it wasn't a big breakup" before Andy Cohen marveled at the story: "What happened between you going to your place to you getting married, I think we know."
In July of 2018, Kelly Ripa also talked about this pre-marriage breakup of theirs in a podcast. "We broke up and we got back together the day before we went off and eloped. Yeah, we eloped. We went to Vegas and got married."
Today the couple has three grown children
Kelly Ripa and Mark Consuelos' secret elopement goes to show that having a big, extravagant wedding is not an end-all, be-all nor does it actually determine marital bliss. The two have been married for twenty-three years and counting. They also have three kids together: Michael (b. 1997), Lola (b. 2001), and Joaquin (b. 2003).
Over the years, Ripa has revealed several secrets for how she and her husband make their marriage work. For example, they have regular date nights, give each other lots of space, and do not give up just because they have a fight or argument.