Why Did Megan Fox and Brian Austin Green Break Up?
Megan Fox and Brian Austin Green's split has become increasingly public. The former couple was together for 10 years before their split at the end of 2019. They share three children together—Noah Shannon Green, 7, Bodhi Ransom Green, 6, and Journey River Green, 4.
On Nov. 1, Fox, who is now dating musician Machine Gun Kelly, called out her ex for sharing a photo featuring their youngest son in what she called an attempt to portray her as "an absent mother." In August, Green copied Fox's caption about her new boyfriend and used it for a post about his children, a move that was seen as petty by fans of the former couple. When Green confirmed their breakup in May, he seemed far from bitter about the split. In fact, he said "nobody did anything wrong" when rumors started to form saying Fox had cheated.
Fox and Green's recent social media interactions raise the question: why have things suddenly become tense? Taking a look at the timeline of their breakup could provide a better understanding.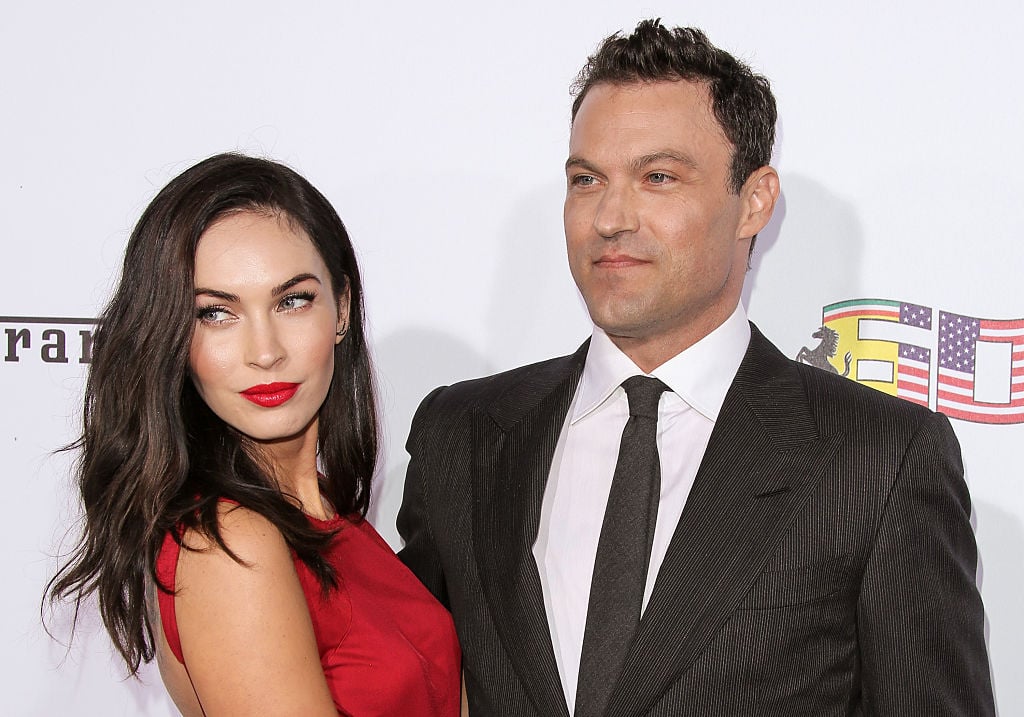 Brian Austin Green confirmed his and Megan Fox's split in May, but they first split in 2019
Green confirmed his and Fox's breakup on his podcast ...With Brian Austin Green in May. In the episode, he said they were "trying to sort of be apart."
He said the split happened in 2019, noting they "made the decision early on to not comment" about the breakup, but he wanted "to be able to clear the air on everything that's going on."
"I wanted it coming from my mouth. I wanted people to hear everything from me and then this is it," he said. "I don't want to have to talk about this anymore."
Green then revealed that the decision to try being apart came after Fox was out of the country filming a movie for five weeks. When she returned, she reportedly told him she felt more herself on her own and wanted to explore those feelings. Eventually, Green said, "reality started sinking in" and they decided to divorce in order to avoid any kind of "volatile situation." Perhaps surprisingly, Green's tone was understanding when describing the dynamic.
"And, I was shocked and I was upset about it," he said. "But I can't be upset at her, and I wasn't upset at her because that's, she didn't ask to feel that way, it wasn't a choice she made, that's the way she honestly felt."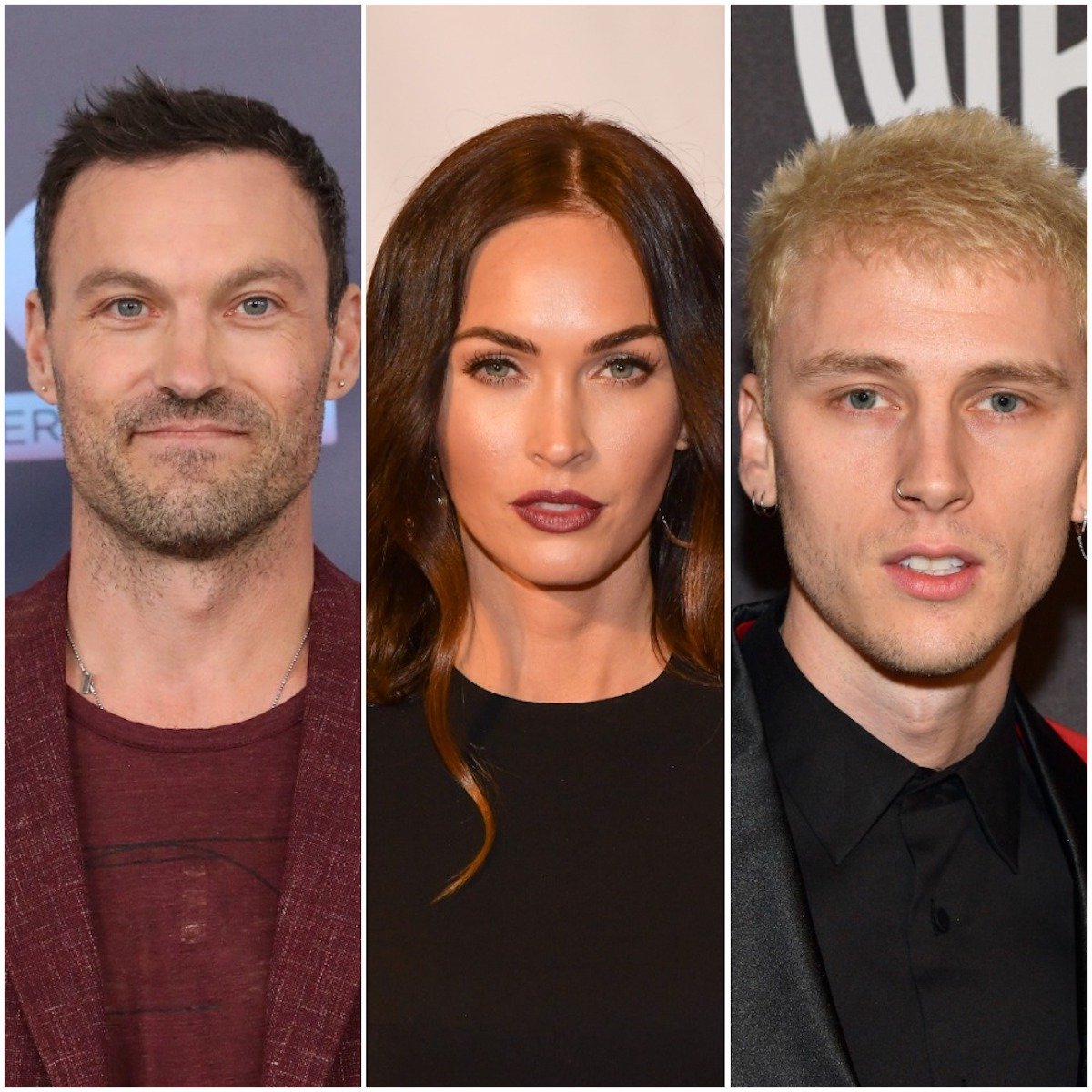 RELATED: Megan Fox Calls Machine Gun Kelly Her 'Twin Flame': How Did She Describe Her Connection with Brian Austin Green?
Megan Fox and Machine Gun Kelly were first seen together in May
Green assured fans that Fox had not cheated on him with Kelly, like the rumor mill claimed. Fox and Kelly reportedly first got together after she starred in the musician's music video for his song "Bloody Valentine." In August, they made their relationship Instagram official.
On Aug. 5, Fox shared a photo of herself and Kelly on Instagram with a telling caption. "Achingly Beautiful Boy," she wrote. "My heart is yours."
Green seemingly did not take that post kindly. In response, he threw shade at Fox's comment by sharing photos of his kids with the slightly edited caption, "Achingly Beautiful Boys… My heart is yours."
The change in tone might have come as a surprise to fans, considering the fact that Green wished his ex well during an appearance on the Hollywood Raw podcast.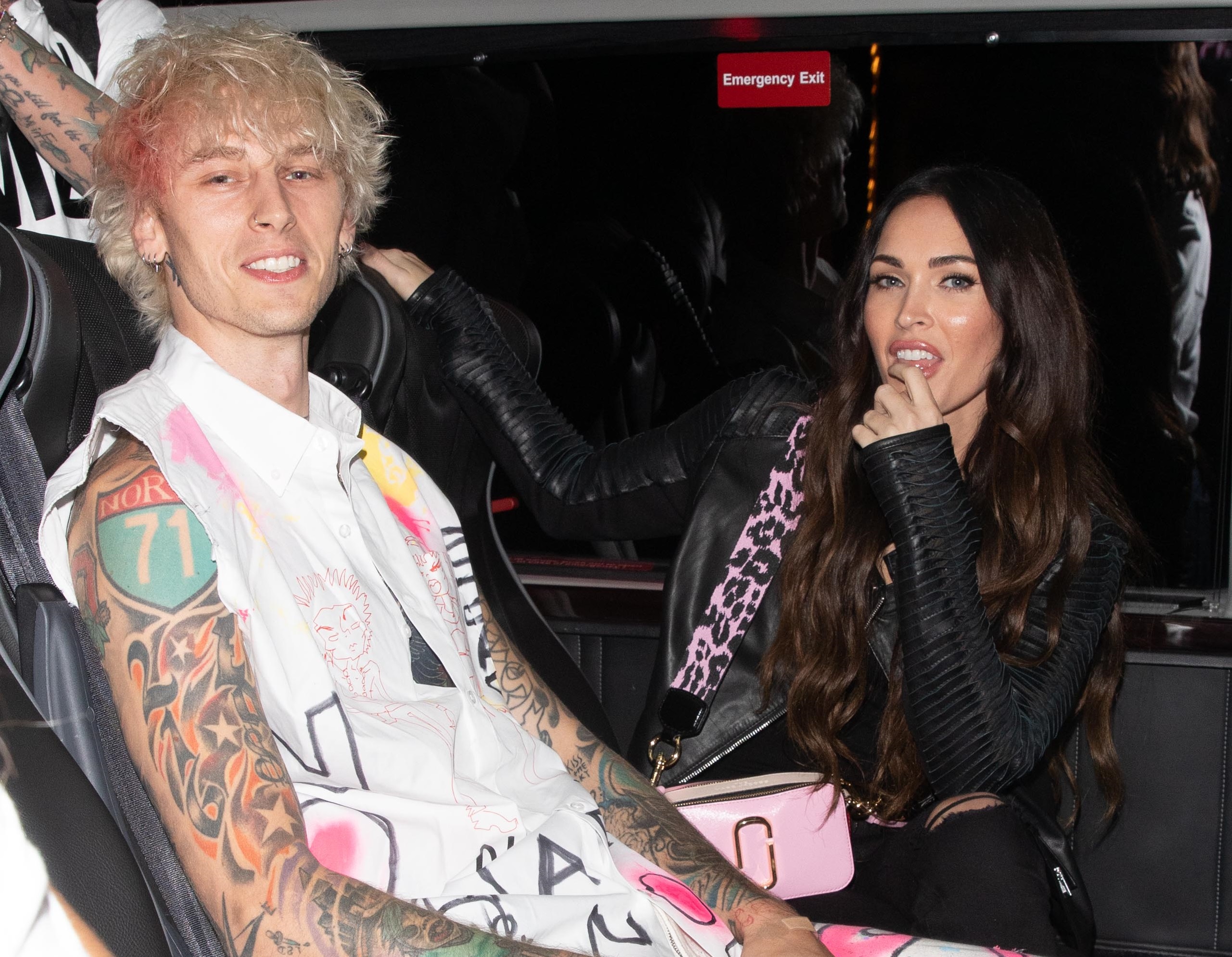 RELATED: Megan Fox Claims Brian Austin Green Is Obsessed With Portraying Her as an 'Absent Mother'
Brian Austin Green is reportedly more hurt by Fox's new relationship than he publicly shares
But according to People, Green was more hurt by Fox's new relationship than he let show. A source told the outlet:
Brian is annoyed that she is so focused on her relationship with Machine Gun Kelly. He doesn't understand the need to post social media pictures with silly captions to proclaim her love for him. They aren't even divorced yet. It definitely annoys Brian. And it stings a bit too that Megan moved on so quickly. Megan was always very private, so Brian just doesn't get what changed.
The 90210 alum frequently shares photos of his and Fox's kids on his Instagram, which apparently has not sat well with Fox.
In response to a since edited post from Green that showed their youngest child, Journey, the Transformers alum commented, "Why does Journey have to be in this picture? It's not hard to crop them out. Or choose photos that they aren't in. I had a great Halloween with them yesterday, and yet notice how absent they are from my social media. I know you love your kids. But I don't know why you can't stop using them to posture via Instagram."
Her comment continued:
You're so intoxicated with feeding the pervasive narrative that I'm an absent mother, and you are the perennial, eternally dedicated dad of the year. You have them half of the time. Congratulations you truly are a remarkable human! Why do you need the internet to echo back to you what should be inexhaustibly evident in the way your children love you?
Despite their apparent attempts to keep their breakup peaceful, it appears their dynamic has become increasingly difficult. In truth, divorces are hard. And going through them in the public eye make them even harder.