Why Did Shia LaBeouf and Wife Mia Goth Break Up?
Shia LaBeouf is in the news for abuse allegations set against him by FKA Twigs. But prior to LaBeouf dating the musician, he was very in love with British actor Mia Goth.
Goth and LaBeouf likely first met on the set of Nymphomaniac: Vol. II in 2012, according to Bustle. And they had a wild relationship full of ups and downs after that. Though LaBeouf once claimed he only wanted to get married one time, it seems he and Goth couldn't make their romance work. Here's what happened.
Shia LaBeouf claimed he wed Mia Goth, but officials claimed they weren't legally married
LaBeouf and Goth weren't too public with their relationship, and questions surrounded their marriage. According to People, LaBeouf first confirmed to Ellen DeGeneres that he and Goth tied the knot. But the Clark County of Nevada noted the two actors weren't legally wed despite their Elvis-themed Las Vegas ceremony in 2016.
"Our records show no marriage license for Shia LaBeouf & Mia Goth. A commitment ceremony was performed #Vegas," the county tweeted.
Whatever the legal status of their marriage was, it's clear LaBeouf still treated his relationship with Goth as if they were legally bound.
"It's better on the other side," LaBeouf told the E! Red Carpet and Rewards Show in 2016. "You always hear these people, they're all cynical like, 'Aw man, once you get married, everything changes.' But for the better though."
Goth may have had trouble with LaBeouf's outbursts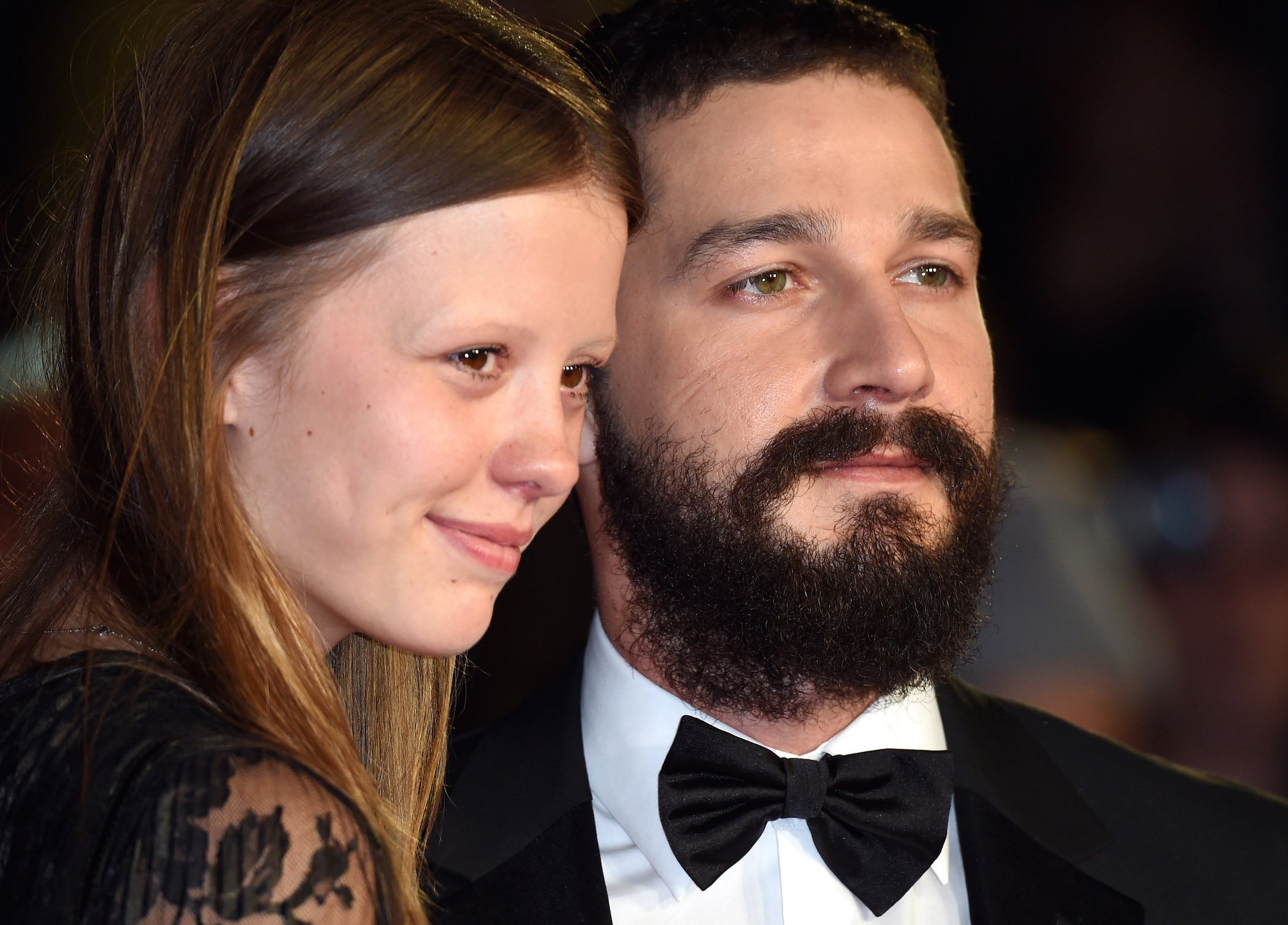 RELATED: Shia LaBeouf Got Drunk On Moonshine Preparing For a Role
Ultimately, LaBeouf and Goth couldn't make their relationship work. While LaBeouf sang the praises of married life shortly after his commitment ceremony, the two officially ended their relationship in 2018.
According to People, a rep for LaBeouf stated, "Shia and Mia have filed for divorce. The separation is amicable and all details pertaining to the divorce proceedings will remain private."
There could be more to the story than what the rep stated, though. According to HollywoodLife, Goth had trouble with LaBeouf's behavioral outbursts, and he seemed to be particularly on-edge when prepping for a new role in a film.
"Mia had been having some problems with Shia," a friend of Goth's told Daily Mail, according to HollywoodLife. "It was a very crazy relationship and he is very fiery. She has told her friends that she can't take any more. When he was preparing for a part, Mia would keep away from him and move out because his rehearsals were so intense."
Goth and LaBeouf were once involved in a very public fight
Goth hasn't spoken out about her relationship with LaBeouf. But Entertainment Tonight published a particularly troubling altercation between the two actors that took place in 2015 prior to their marriage.
According to the footage, LaBeouf and Goth got into an explosive argument in Germany. And LaBeouf spoke with others around him after Goth drove off.
"I don't want to touch a woman, I don't want to hit a woman, but I'm getting pushed," LaBeouf said. He then got into a local's car and continued talking about the incident. "I gotta get out of here, bro," he continued. "If I'd have stayed there, I would've killed her."
Goth and LaBeouf managed to get past this altercation and find themselves walking down an aisle the following year, but these incidents are gaining more traction than ever in light of FKA Twigs' lawsuit.
Check out Showbiz Cheat Sheet on Facebook!