Why Did They Use a Creepy CGI Baby in 'The Twilight Saga: Breaking Dawn — Part 2' For Edward and Bella's Daughter, Renesmee?
'Breaking Dawn — Part 2' was the most intense 'Twilight' movie. And the CGI version of Renesmee was beyond creepy. Why didn't they use a real baby's face?
With an increased budget and growing frenzy around the Twilight films, each movie looked better and better. Although, you can't beat the original blue-hue of Twilight. But the effects improved immensely. However, by the time Breaking Dawn — Part 2 came around, the biggest challenge came in the form of Renesmee Cullen. While having children in film isn't new, they made a CGI version of her as a baby and a toddler. And it's one of the creepiest, weirdest visuals. Here's why they did it. 
The rise of 'Chuckesmee'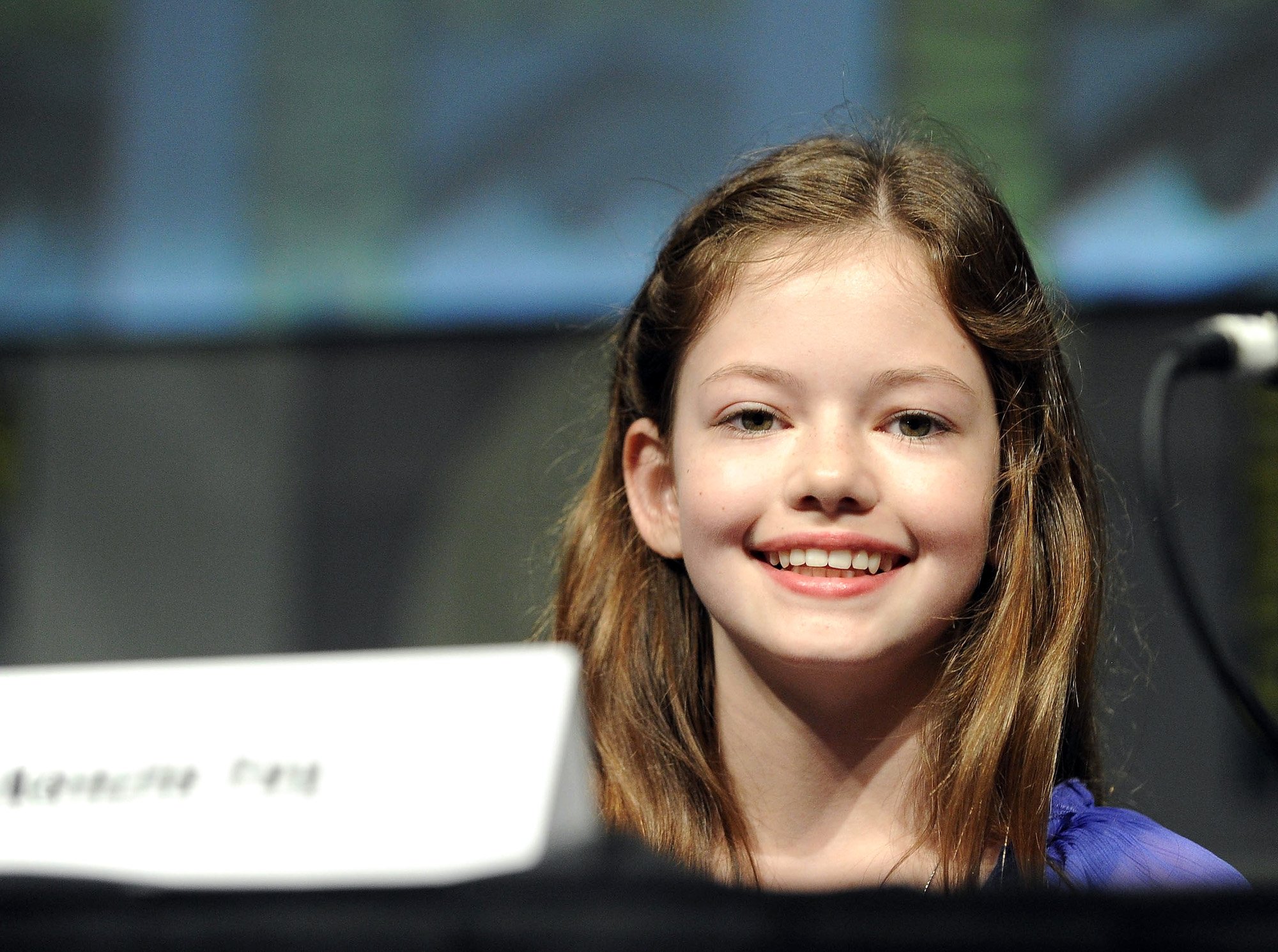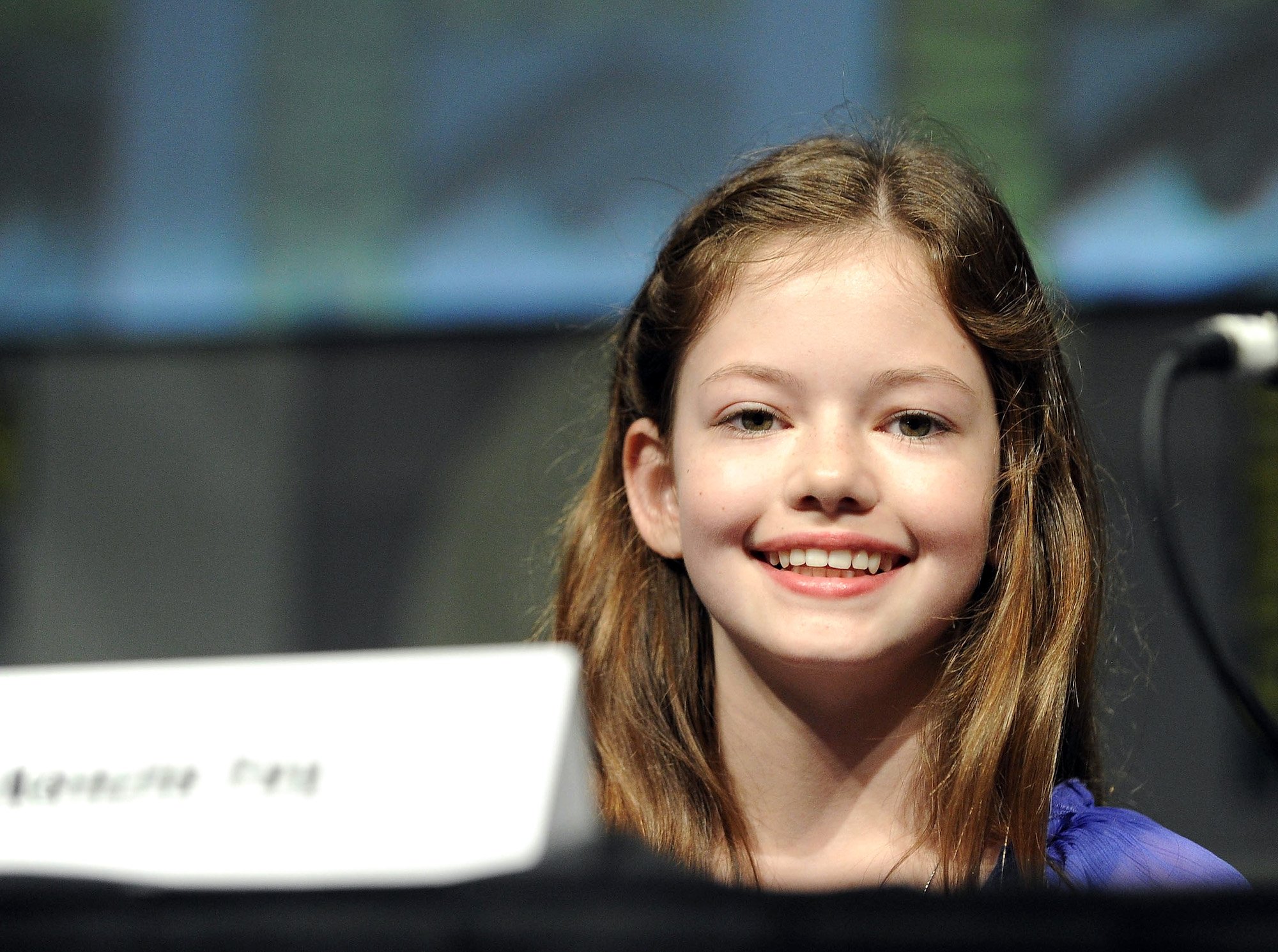 One of the most noticeable things about Breaking Dawn — Part 2 is Renesmee Cullen's early years. She's very obviously a CGI baby and toddler. It's unnerving because it gives off an uncanny valley vibe; she's real enough that she's not a cartoon but when put next to real actors, it's odd. 
But if you were to ever see the animatronic Renesmee that stood in for the child before they used real-life babies and toddlers… that's the stuff of nightmares. 
"Chuckesmee is one of the most grotesque animatronic babies ever to not be seen on film," producer Wyck Godfrey said in one of the special featurettes for the film on the DVD. It's essentially a puppet, and actor Nikki Reed, who played Rosalie Hale, seemed very disturbed to work alongside it. 
"Chuckesmee was a giant misfire on all fronts," director Bill Condon told Entertainment Weekly in 2012. "Truly, it was one of the most grotesque things I've ever seen. It was a horror show! There was one shot where I call, 'Cut!' and suddenly she turns her head and mechanically stares right into the camera. It was incredibly disturbing."
Thank all that is holy that that thing never made it to the final film. It looked way more unnatural than the CGI baby, which is saying something. After they saw how bad the animatronic looked, they decided on real babies and toddlers and chose to use CGI to put a modified version of Mackenzie Foy's face on all of them.
Renesmee wasn't a normal child, so CGI was used to show that depth
But why did they need to use anything other than a real baby or toddler anyway? Because Renesmee isn't your typical child. 
"Renesmee's the biggest challenge on this film," Condon said in the featurette. "First from a technical point of view. We made a decision early on. In the book, she doesn't mature as quickly a rate as she does in the film. But everything that she needed to do in the latter part of the movie, especially on the field and in the battle just wasn't feeling right for a toddler." 
This is why Foy, who was cast as the main face for Renesmee, was around 11 when she filmed the movie. By the time the Cullens are gathering witnesses and the field scene happens with the Volturi, she's that age. But in the book, she's much younger. 
Even so, a baby and toddler Renesmee needed to be in the film and needed to have a more advanced developmental and emotional range than a regular toddler does. 
Terry Windell, the visual effects supervisor on the film, said that typically they'd cast a child at the various ages. But Condon didn't want that; he specifically wanted to see Foy at every stage, hence the CG. This is why when Jacob locks eyes with Renesmee for the first time, the baby's CGI eyes and face seem more intelligent, or why they used Foy's face and voice for the toddler Renesmee when they go to Denali. 
Regardless, Mackenzie Foy was the perfect choice for the real, non-CGI Renesmee
Looking back at the film, though, it might have been better to use a baby's face, and gradually go into a CGI toddler's. Because the weirdest thing is how the baby looks. Toddler Renesmee is definitely more natural and teen Renesmee is the best, most realistic CG-rendering of Foy. 
But Foy was the best one for the job, overall. Not only did she look the part of Edward and Bella's child, but it turns out fans had been fancasting her for a while too. After filming an audition, Foy was the only actor that Condon wanted to meet for the role after looking at the tapes, according to Debra Zane the casting director. 
"It was one of those things, like as soon as we saw her, that was it," Condon said on the featurette. "There was something, first of all, about her self-possession… It just felt like, 'Wow, that's what a child of Bella and Edward might look like.' Everything was like, we're not gonna do better than that."