Why Do Royals Wear Hats? Formal Style Rules The Royal Family Must Always Follow
The royal family knows a thing or two about style — especially when it comes to formal events. From tiaras to gloves to hats, Kate Middleton, Meghan Markle, and other royals are always dressed to the nines. But as it turns out, many of the family's formal fashion choices adhere to royal style rules, not personal preference.
Curious to know why royals wear hats and other accessories? We share the formal style rules the royal family must always follow, ahead.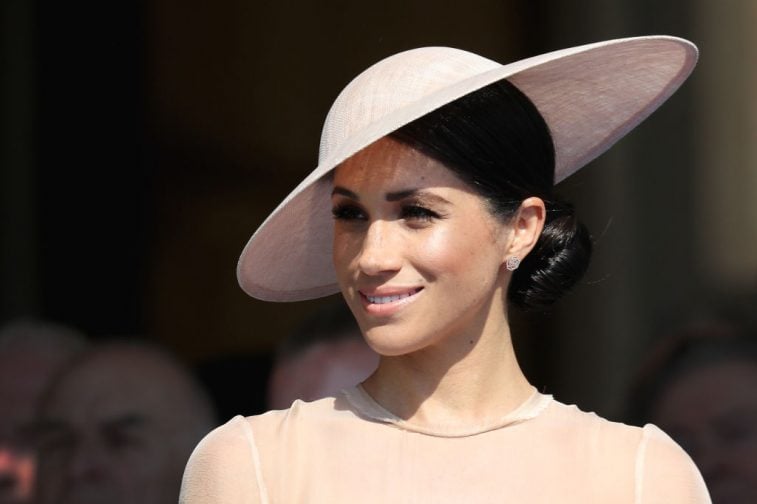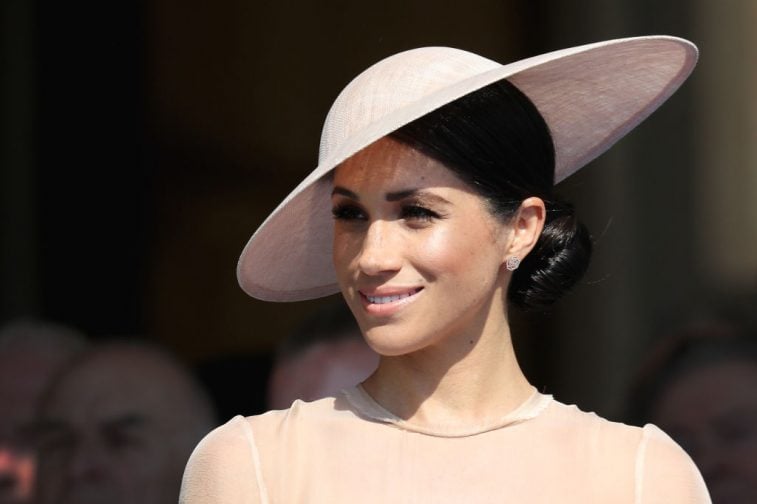 Why do royals wear hats
Wearing hats isn't just a royal thing — it's a British thing! In England, hats are considered formal daytime attire and often worn at weddings and other classy events. Since most of the events royals attend during the day — especially the garden parties thrown at Buckingham Palace — are considered formal, Meghan Markle, Kate Middleton, and other royals are expected to wear hats.
While men might also wear hats to formal events, it is more common for a woman to sport the accessory. "Up until the late 1950s ladies were very seldom seen without a hat as it was not considered 'the thing' for ladies to show their hair in public," Diana Mather, a senior tutor for The English Manner etiquette consultancy told BBC. "But that has changed, and hats are now reserved for more formal occasions," she concluded.
Despite being a strict royal family rule, there are times when royal women are not allowed to wear hats. Case in point: Meghan Markle's appearance at Wimbledon this year. The Duchess of Sussex was seen holding a white sun hat while watching the match from the royal box. According to Wimbledon's website, the royal box has a strict "smart" dress code and "ladies are asked not to wear hats, as they tend to obscure the vision of those seated behind them."
What is the difference between a hat and a fascinator
In addition to hats, royal and British women might also wear fascinators. A fascinator is a type of formal headpiece that is typically attached by a hair clip or comb and decorated with ribbons, flowers, feathers, and other embellishments.
While some fascinators and hats look similar, the difference between a hat and a fascinator is that a hat fits around the whole head and a fascinator is attached by way of a clip, comb, and sometimes even a headband. That said, some are so similar that people refer to them as "hatinators."
Formal style rules royal women must follow
In addition to hats and fascinators, the royal family follows a strict dress code for all formal events. Keep reading to find out when royals are allowed to wear tiaras, and more!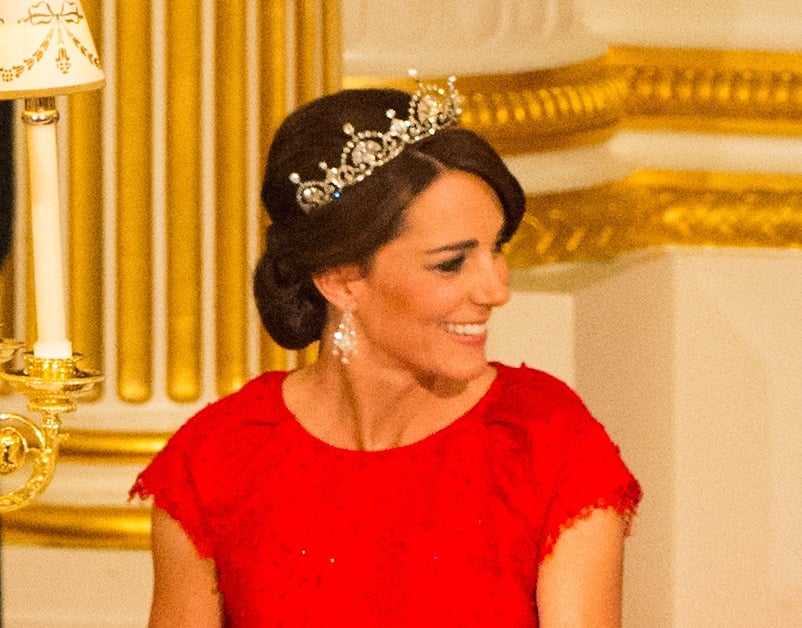 Tiaras
Tiaras could have an entire rulebook to themselves. Considered proper headwear for white tie events, tiaras are typically worn in the evening — unless worn for ceremonial purposes such as a royal wedding or coronation — and only married women are allowed to wear them. That means that despite Princess Beatrice and Eugenie's "blood princess" status, they are not allowed to wear tiaras until marriage. That said, the first time a royal woman dons a tiara is typically on her wedding day.
On wedding days, the queen typically lends a tiara to the royal bride, as she did for Princess Diana (who did not wear the one offered), Kate Middleton, and Meghan Markle. After that, the married royals must get permission to borrow different styles.
Gloves
Although gloves are no longer a strict requirement, the queen is a big fan of them. When wearing gloves to an event, royals are allowed to wear them while en route, when standing in a receiving line, when shaking hands, or while dancing. That said, they must be removed at dinner or when tasting a canapé or appetizer.
Also, there is a specific way to remove gloves, which involves pulling off each finger and then placing them under a napkin on your lap.
Tights
When representing the royal family, all royal women must wear tights or pantyhose. Young royal women like Kate Middleton and Meghan Markle often opt for ultra sheer tights that create the illusion of bare legs.
Check out The Cheat Sheet on Facebook!