Why 'Glee"s Ryan Murphy Called Slash of Guns N' Roses 'Stupid'
Many artists let Glee use their music but Slash of Guns N' Roses was a major exception. Here's what he thought of the show.
Glee covered songs by everyone from Radiohead to Stephen Sondheim but zero songs by Guns N' Roses. Slash opened up about what happened when the people behind Glee reached out to Guns N' Roses. Afterward, Ryan Murphy had some choice words for Slash — and Dave Grohl of the Foo Fighters had some choice words for Murphy.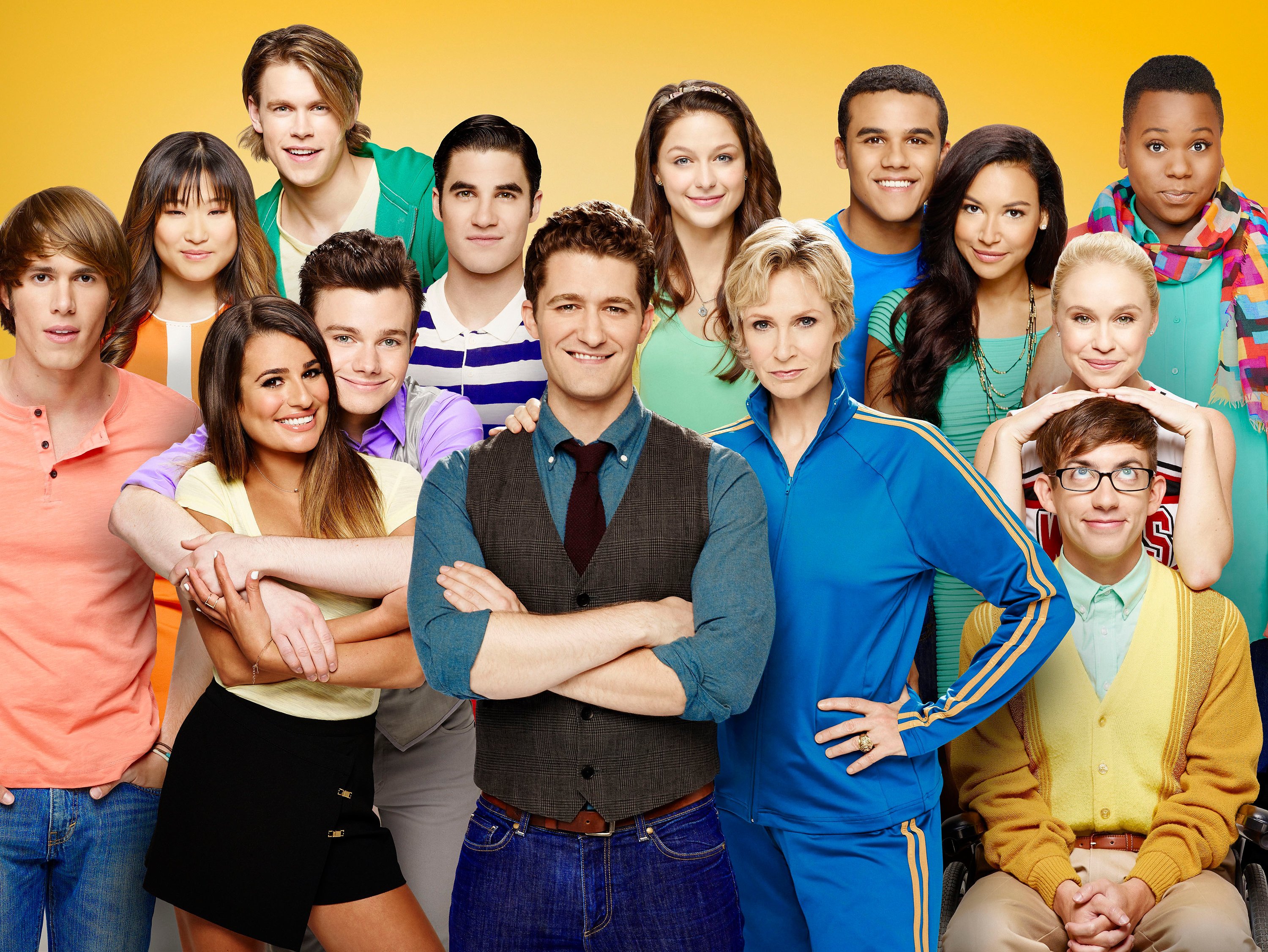 Slash of Guns N' Roses opened up about 'Glee' and 'High School Musical'
Part of the reason why Glee had an inter-generational fan base was that it used the music of many eras. Everything from old-school show tunes to then-current top 40 songs appeared on the show. Because of its use of older music, the show managed to introduce many younger viewers to songs they may not have otherwise heard. 
While some performers like Britney Spears embraced the show, others openly criticized it. Slash was one of the more prominent musicians in the latter. In an interview with Entertainment Weekly, Dan Snierson asked Slash about the possibility of Glee covering a Guns N' Roses song or producing a Guns N' Roses-themed episode.
"Actually, we got asked about that once already but it got turned down," Slash said. "In the current climate of what's going on in entertainment these days, I try to be more optimistic than negative because it's really easy to get negative about it, but I draw the line at Glee. Glee is worse than Grease and Grease is bad enough…. When Grease came out I was like, "Oh, c'mon, give me a break." Actually, I look at Grease now and think: Between High School Musical and Glee, Grease was a brilliant work of art."
The comparison between Grease and Glee is interesting given how the cast of Glee covered multiple Grease songs. Nearly 40 years after its release, Grease is a classic Hollywood musical. Though there are plenty of gleeks out there, we'll have to see if Glee has that kind of staying power. Rather than discuss Glee's merits, Murphy responded to Slash's comments by insulting him.
Ryan Murphy responds and Dave Grohl of the Foo Fighter chimes in
"Usually I find that people who make those comments, their careers are over; they're uneducated and quite stupid," Murphy told The Hollywood Reporter. Murphy noted how stars like Jennifer Lopez, Stevie Nicks, and Simon Cowell all asked to appear on Glee. Afterward, Dave Grohl of the Foo Fighters chimed in.
"The Glee guy, what a f*cking jerk," Grohl told The Hollywood Reporter. "Slash was the first one. He wanted to do Guns N' Roses and Slash is like, 'I hate f*cking musicals. It's worse than Grease.' Then [Murphy's] like, 'Well, of course he'd say that, he's a washed up ol' rock star, that's what they f*cking do' …. And it's just like, Dude, maybe not everyone loves Glee. Me included."
A number of rock songs appeared on Glee, but none were by Guns N' Roses or the Foo Fighters. Could that change if the show gets resurrected? Maybe — but only if Slash and Grohl change their opinions of the show.