The Surprising Reason Why 'Happy Endings' Was Canceled
Find out why 'Happy Endings' was cancelled despite being loved by fans.
Perhaps one of the most heartbreaking aspects of life for serial TV watchers is the dreaded moment one of your beloved shows gets canceled. TV shows can get canceled for a variety of reasons, some more predictable and sensible than others. One show that many were disappointed to hear was canceled was Happy Endings on ABC, which was discontinued after just three seasons. Learn more about the show and the surprising reason it was canceled below. 
What is 'Happy Endings'?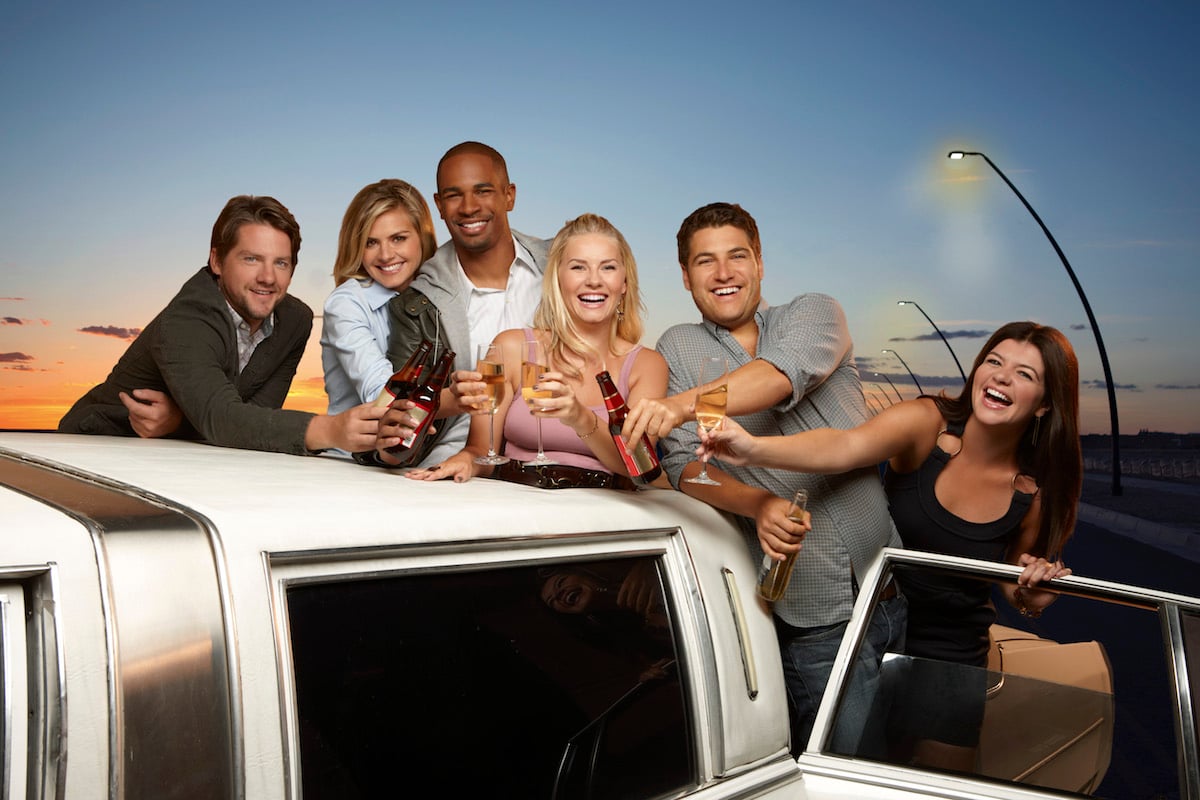 Happy Endings is an American comedy show that aired on ABC for three seasons, from 2011 to 2013. The show was created by David Caspe, who later went on to create Marry Me, Champaign ILL, and Black Monday, and Jonathan Groff who had previously served as a producer on Scrubs and How I Met Your Mother. 
Happy Endings follows the story of six friends living in Chicago, whose friend group experiences a strain when one member of the group leaves another at the altar on their wedding day. The now ex-couple decides to try to remain friends to keep their friend group together. Each episode usually follows two plot lines that some or all of the characters are somehow involved in throughout. 
Many people compare Happy Endings to other shows revolving around a friend group, like How I Met Your Mother or Friends, though it did provide a fresh take and interesting shift in perspective throughout its three seasons. 
Who is in 'Happy Endings'?
Happy Endings enjoyed a talented and dynamic cast filled with actors and actresses that would go on to do more amazing shows and movies.
According to IMDb, the cast included Damon Wayans Jr. as Brad Williams, who is married to Jane Kerkovich-Williams, played by Eliza Coupe. Brad and Jane are known to display plenty of affection in public, which tends to make the other friends of the group uncomfortable. Jane's younger sister, Alex Kerkovich-Williams, is also a member of the friend group, and she is played by Elisha Cuthbert. 
Alex leaves Dave Rose Jr., played by Zachary Knighton, at the altar in the first episode. Adam Pally portrays Max Blum, a gay character that strays from the stereotypical depictions of gay men in other media. Finally, Casey Wilson plays Penny Hartz, a friend of Jane and Alex since childhood, who is trying to find her soulmate throughout the show. 
Happy Endings also managed to get quite a few notable guest stars, including Megan Mullally, Rob Corddry, and Damon Wayans. The cast clearly had incredible chemistry on screen, which is why many were surprised when it came to a sudden end after season 3. 
Why did the show get canceled?
According to Screen Rant, Happy Endings met its demise in 2013 because ABC Entertainment Chief Paul Lee believed it was "too narrow" of a show. This didn't seem to make much sense at the time, as the show enjoyed commendable ratings and many found it to be a refreshing take on a modern-day friend group. 
After it was canceled, ABC took on two new comedies, Mixology and Super Fun Night, that Lee had deemed "broader," but Mixology only lasted for 13 episodes, and Super Fun Night only made 17. Some believe Happy Endings never stood a fair chance, thanks to the network airing episodes in a non-consecutive way at different time slots and a major lack of promotion.
Even still, many fans still have hope that there could be a reboot or revival in the upcoming years, though according to Entertainment Tonight, Eliza Coupe remarked, "All of us would love that, [but] about 900 people need to sign off on that before it can happen."
Is there a reboot in the future? Only time will tell.