Why Ken Jennings Says 'Jeopardy!' Is More Important Now to America Than Ever
Ken Jennings, Jeopardy!'s winningest champion, couldn't have dreamed he would be as involved as he is currently with the game show.
When he tried out to be on the show, his hopes were to make a one-time appearance on the show and hopefully not bomb. Not only did he not bomb. He's now the quiz show's new consulting producer.
And Jennings says Jeopardy!, especially this year of years, has a crucial role in America.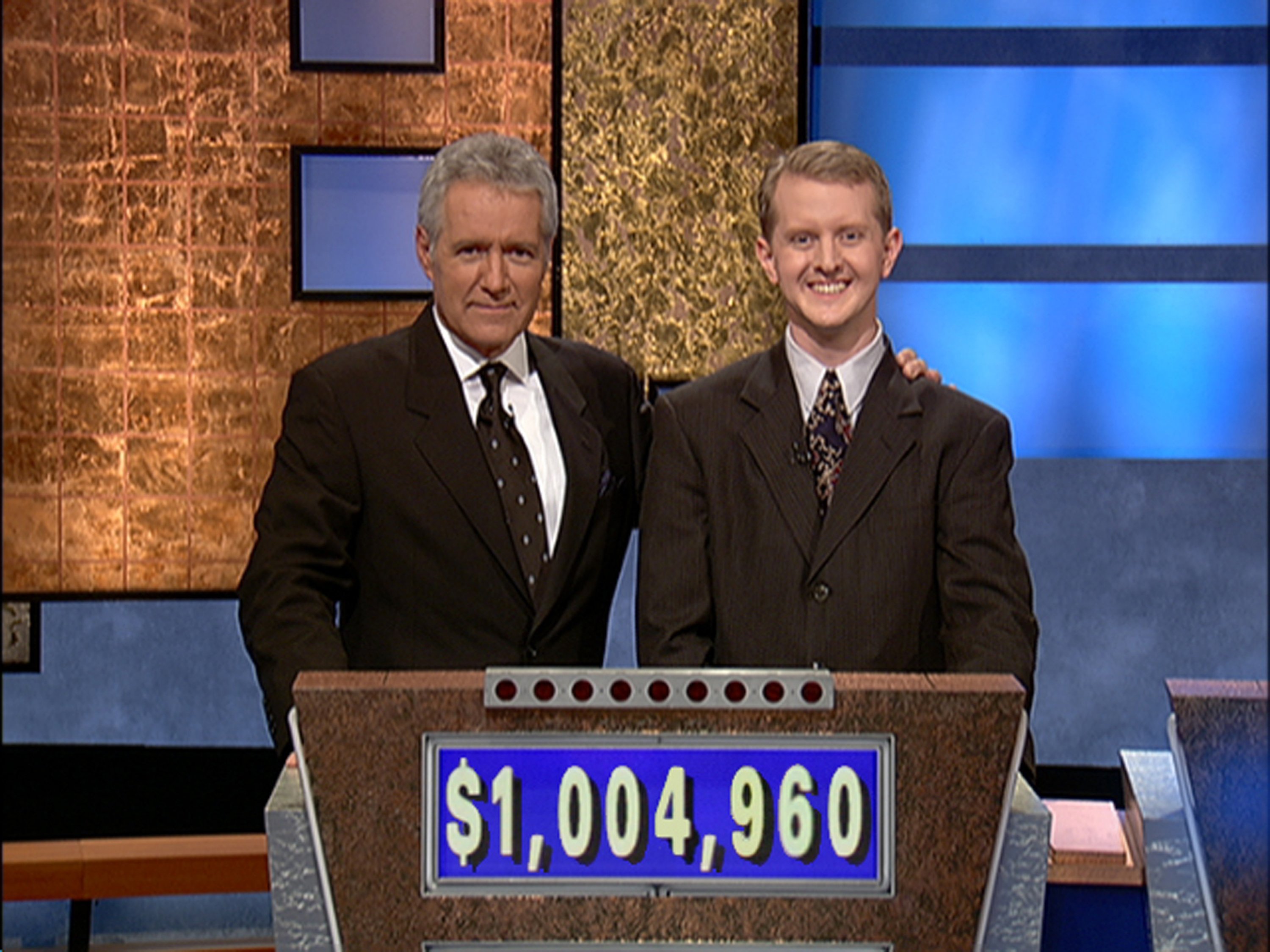 'Jeopardy!' is treasured in our current topsy-turvy climate
In a presidential election year dealing with social unrest and a pandemic to boot, Jennings feels that Jeopardy! is one of the few programs to offer viewers a dependable source of "comfort" television.
Especially now that the quiz show is back on the air after a six-month coronavirus (COVID-19) break, viewers are delighted to see new contestants and new games. And, even more, to see Alex Trebek back on the air and looking well.
"It's a little slice of normality every night for half an hour," Jennings told The Washington Post in Sept. 2020. "Every time you see Jeopardy!, you're in some timeless space where you're reminded of all the other times you saw it and how you used to watch it with Grandma. It's real continuity in our culture, and there's not much of that, especially nowadays."
'Jeopardy!' is one of America's few politics-free spaces, Jennings says
RELATED: Ken Jennings Is Not Alex Trebek's Successor, 'Jeopardy!' Producer Puts Rumor to Rest
Related post url: 
The father of two, as the show's "goodwill ambassador," plugs the long-running program's benefits as a stress-free zone for viewers. It's a reprieve from politics, which as the 46-year-old points out, has seeped into seemingly every part of American life. And it's what he says makes the show so crucial in our country, especially now.
"You think it would be the post office or national parks or public airwaves, but then all those things have been politicized," Jennings said.
"But Jeopardy! has been studiously apolitical, and I think not by design, but just by the strength of the format, it's enormously popular with both Americas. Nobody has a bad thing to say about Jeopardy!"
The GOAT's unique vantage point as both a winning contestant and a fan
In his new role, which debuted for the show's 37th season in Sept. 2020, the Washington-state-born Jennings has been presenting entire categories of questions on Jeopardy! He'll also be developing projects and assisting with contestant outreach.
The game show champ feels his position as a lifelong fan and as the show's Greatest of All Time provides him with a special perspective.
"I've been watching for 36, 37 years," he said, "so I have the fan's point of view, and I have the contestant's point of view. I've played more hours of Jeopardy! than anybody on the planet. So I thought: I'm probably going to be doing this type of stuff for free anyway, why not get on the payroll?"