Why Michael Weatherly Was 'Very Proud' of His Final 'NCIS' Episode
Bull Star Michael Weatherly may now lead his own primetime series, but NCIS fans will always remember Weatherly for his long-time role as Special Agent Anthony DiNozzo. Michael Weatherly starred alongside Mark Harmon and Sean Murray for 13 seasons before bidding the series farewell and moving on to new ventures.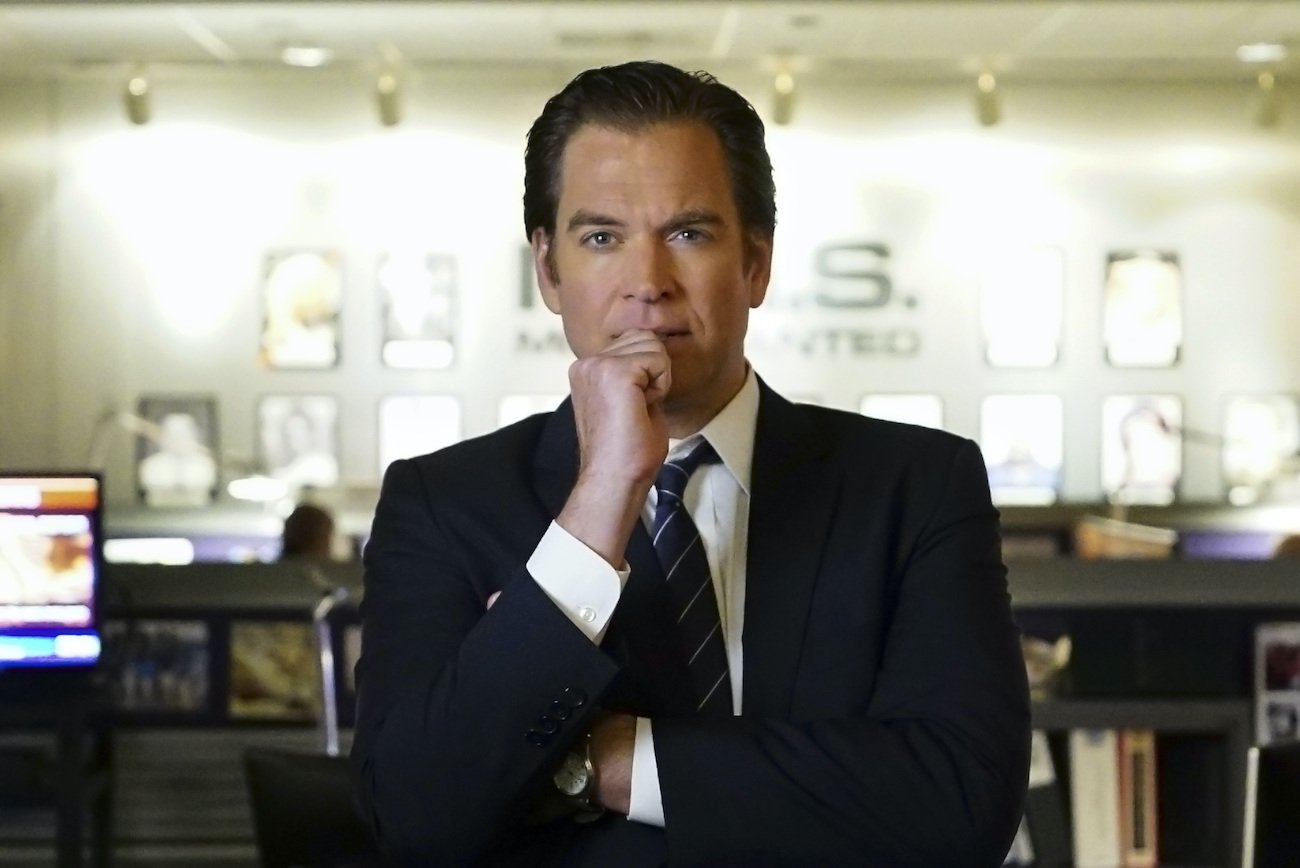 Before Michael Weatherly left, Cote de Pablo left the show, which created a unique character arc for DiNozzo — one that received adequate and enlightening exploration before his exit. Cote de Pablo's exit nudged Weatherly toward a departure, but he gave a little bit more notice than his co-star, which allowed for quite the satisfying final narrative. During an interview with Parade, Michael Weatherly discussed his final NCIS episode, noting why he was "proud" of the final product.
RELATED: Why Michael Weatherly Shoved a Coffee Cup Down His Pants While on 'The Late Late Show with Craig Ferguson'
Inside Michael Weatherly's reaction to his final 'NCIS' episode
Michael Weatherly explained that he was "surprised" by his final NCIS episode, but in a positive way. The show knows how to defy viewers' expectations, while still fulfilling the inevitable — still giving fans what they want, yet not what they would expect. Weatherly said:
It really surprised me…I think that Wednesday morning, people will, hopefully say, 'Holy s–t, did you see that scene?!' Because I really feel I was able to explore something in that character's experience that truly surprised me. It was very compelling and challenging and exciting and I'm very proud of the last episode and the work that everyone did. It was just a very surprising moment.

Parade
Michael Weatherly was happy with the deep-dive into DiNozzo that he was awarded prior to his departure. He was allowed to explore the character's greatest emotional depths and three-dimensionality before leaving. The character's humanity, in his final moments, came surging to the surface.
What better way to leave a show than with a challenging final episode? If, after 13 seasons, Weatherly was still "surprised," he left at the right time — before it was too late — before anything else from the character would have been stale or expected.
Will Michael Weatherly ever return to 'NCIS' — even for a cameo?
With Ziva David back in the NCIS deck of cards, many have begun to wonder if a family reunion with Ziva, Tony, and Tali is on the way. Will Michael Weatherly return to NCIS, even for a brief moment?
After all these years, a return would be satisfying – even if it only exists to unite the two lovebirds (Tony and Ziva) for a brief on-screen moment. Michael Weatherly has explained that he would return to NCIS if and when "the time is right." Is that time now? With season 18 on the horizon, all fans can do is hope. Though Weatherly's schedule is a little bit packed, he can hopefully find time for the show that catalyzed his ascension to stardom.