Why Stevie Nicks Refused to Help Prince Write 'Purple Rain'
Stevie Nicks was one of the biggest rock stars of the 1980s. Prince's Purple Rain was one of the biggest albums of the 1980s. Though they were both popular around the same time, the two generally occupied different musical worlds.
However, things didn't have to be that way. In fact, Prince asked Nicks if she would be willing to collaborate with him on the title song from Purple Rain. Nicks famously declined the offer.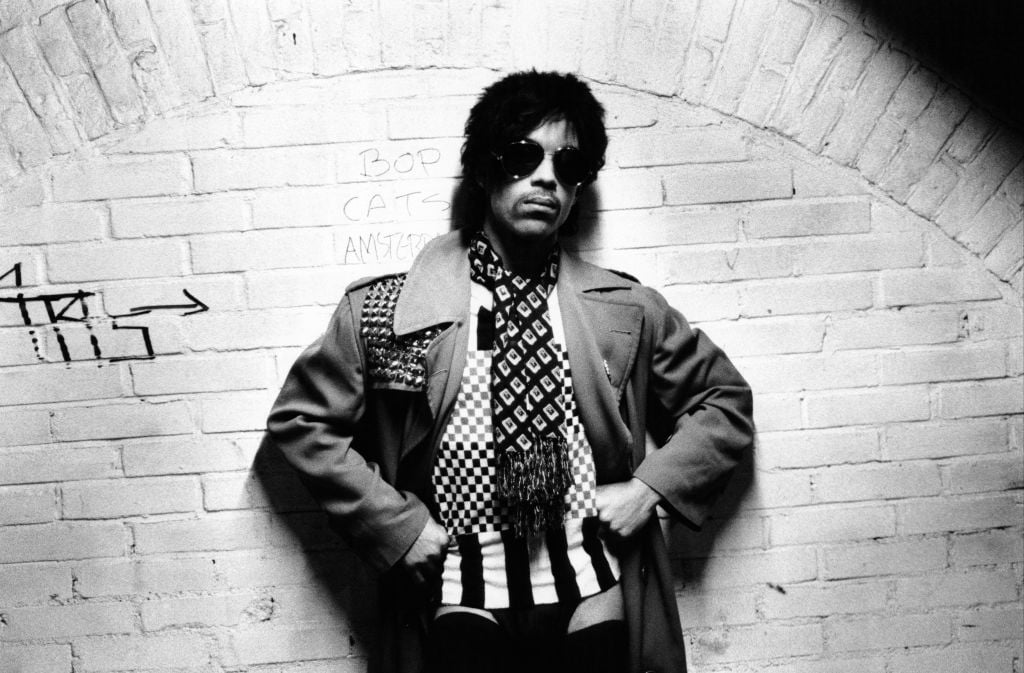 The Stevie Nicks song inspired by Prince's 'Little Red Corvette'
Our story begins not with "Purple Rain" but with another Prince song: "Little Red Corvette." "Little Red Corvette" is one of Prince's most popular singles. The song's melody inspired one of Nicks' most popular singles: "Stand Back."
Rolling Stone reports Nicks and her husband, Kim Anderson, were driving to their honeymoon in Santa Barbara, California when "Little Red Corvette" came on the radio. The track inspired Nicks to write a very different song. According to Ultimate Classic Rock, Nicks said "All of a sudden, out of nowhere, I'm singing along, going, 'Stand back!' "I'm like, 'Kim, pull over! We need to buy a tape recorder because I need to record this.' And so we do – we careen off the freeway to find a radio, record shop or something, and we go in and we buy a little tape recorder."
On a phone call, Nicks told Prince that "Little Red Corvette" inspired her to write "Stand Back." Twenty minutes afterward, Prince arrived at her studio and "walked over to the synthesizers that were set up, was absolutely brilliant for about 25 minutes and then left. He spoiled me for every band I've ever had because nobody can exactly recreate – not even with two piano players – what Prince did all by his little self." Although Nicks wrote the song, she'd later say it "belonged" to Prince because of his contributions to its instrumentation.
The version of 'Purple Rain' that never was
After that experience, Nicks said she'd like to co-write a song with Prince. Later, Prince sent her a version of "Purple Rain." He expected her to write the lyrics for the song. According to the Daily Express, Lisa Coleman — one of the members of The Revolution — said the version of the track Prince sent to Nicks was influenced by country music. Coleman said Prince wasn't really sure that version of the song was a "Prince song."
Nicks turned the offer down to write the lyrics of "Purple Rain" and had no regrets about her decision. "It was so overwhelming, that 10-minute track … I listened to it and I just got scared. I called him back and said, 'I can't do it….It's too much for me.' I'm so glad that I didn't, because he wrote it, and it became 'Purple Rain.'"
What would Nicks' "Purple Rain" have sounded like? Fans can only speculate. However, the version of the song Prince released remains a towering classic.
Also see: Prince: Why He Refused to Perform on 'We Are the World'