Why Susan Sarandon Compared Brad Pitt to Another Major A-Lister
Though Susan Sarandon has starred in many films since Thelma & Louise, she remains intimately connected to the film that also starred Geena Davis and an up-and-coming Brad Pitt. For years, Pitt had to work diligently to shake the blonde bombshell, hot hunk reputation he fortified in minutes — as soon as he appeared shirtless with a blow dryer in his hand and a swoon-worthy smirk to boot.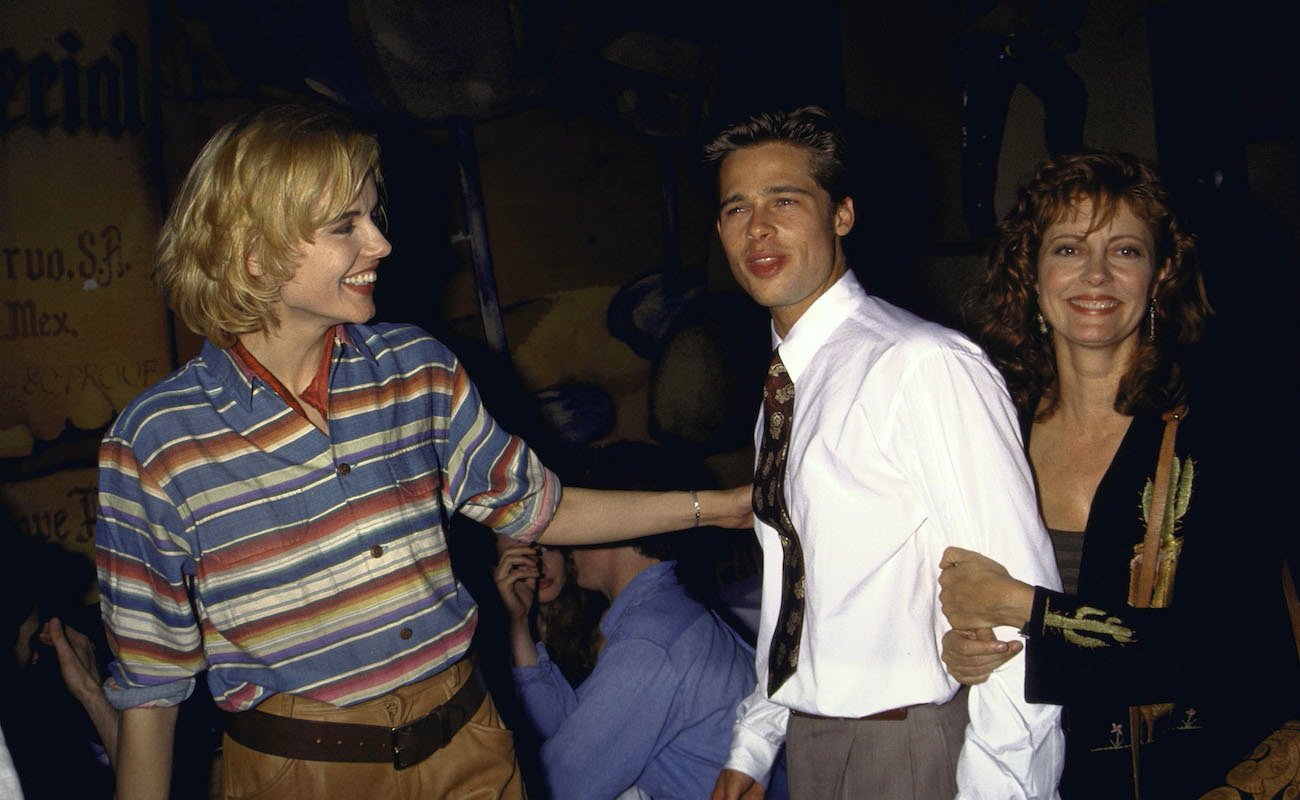 Though Pitt boasts Hollywood good looks and charm, he has appeared in a handful of demanding roles that push the actor to prove his skillset. He recently took home the Oscar for Once Upon a Time in Hollywood and is well known for his appearances in Moneyball, The Curious Case of Benjamin Button, Twelve Monkeys, Legends of the Fall, and more. 
During an interview with Entertainment Weekly, Susan Sarandon named Pitt and Johnny Depp as actors with a similar ability to "coast in on their good looks," who have chosen to do so much more as artists. 
Susan Sarandon talks about Brad Pitt and Johnny Depp
Sarandon explains that certain actors in Hollywood know how to use their appearance to their benefit, as opposed to exploiting it as a singular asset. She said: 
"He, Johnny Depp… there are a few of these guys who are so beautiful, and yet they played characters…They have the balls and curiosity to not just coast in on their good looks. They really welcomed and approached a lot of their leading men as character parts…When you look at him, he's a really good looking, American, sexy boy. He could have gone the way of a TV series kind of thing. But there's something about him that knew how to take that and make it really interesting."

Susan Sarandon | Entertainment Weekly 
Pitt and Depp are more than handsome faces 
Pitt and Depp both started out as cute guys in the biz — many remember Depp's early role in A Nightmare on Elm Street, in which he rocked a shirt that cut off above the belly button, revealing his midsection. Since then, both Pitt and Depp have gone on to accept challenging and character-driven roles. 
Depp is virtually a character actor solely. He has since taken on leading parts as Edward Scissorhands, Willy Wonka, The Mad Hatter, Grindelwald in Fantastic Beasts, and, of course, Captain Jack Sparrow in the Pirates of the Caribbean film franchise. And Pitt — with appearances in films like Inglourious Basterds, War Machine, and Se7en — knows how to use his good looks to defy expectations — to take on characters that slight the beauty-goodness stereotype, and or exploit it to unpredictable lengths.