Why the 'Community' Cast Left Donald Glover Out of Their Group Chat
Six seasons and a Zoom call? The cast of Community reunited for a video chat on Joel McHale and Ken Jeong's Darkest Timeline podcast ahead of their May 18 special. But when they mentioned their cast group chat, Donald Glover, aka Childish Gambino, was surprised to hear why they left him out.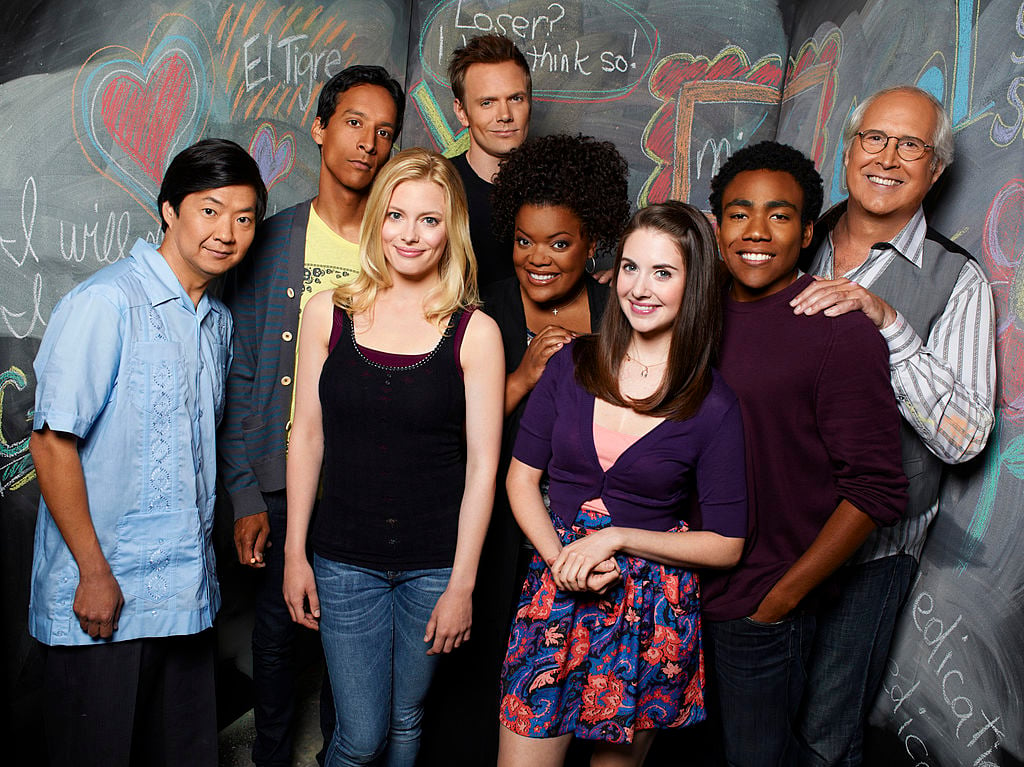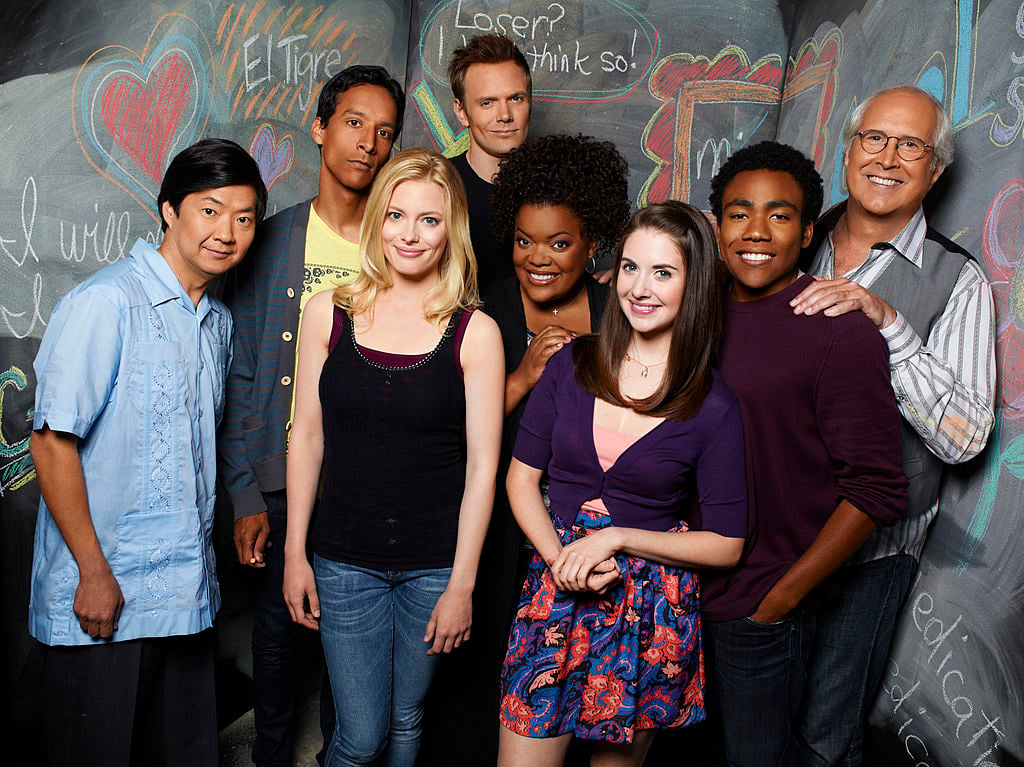 The cast of 'Community' reunites
On May 18, the cast of Community will reunite for a virtual table read of Season 5, Episode 4, "Cooperative Polygraphy." The special, which will air at 2 p.m. PT on Sony Pictures Community Youtube page, will also feature a Q & A session with the cast and creator, Dan Harmon. Stars Joel McHale, Ken Jeong, Gillian Jacobs, Donald Glover, Danny Pudi, Yvette Nicole Brown, Alison Brie, and Jim Rash will return for the special, along with guest star, Pedro Pascal.
The virtual table read is meant to inspire viewers to donate to José Andrés' World Central Kitchen and Frontline Foods. Both charities are working to get fresh and free meals to first responders and health care workers that are risking their lives on the frontlines of the COVID-19 pandemic.
The epic post table read Zoom call
After filming the virtual special, the Community cast and Harmon stuck around to join Jeong and McHale for an episode of their Darkest Timeline podcast. The gang reminisces about their hijinks on set and talks about how good it felt to reconnect to the material.
They also reflect on Jeong's hilarious banter at a recent dinner they all attended. But when Brown suggests that the others send her the video of Jeong on their group chat, Glover realizes he was not in it.
"There's a group chat? I'm not in this group chat?" Glover asks. "After this, I literally was going to be like 'Yo, we should have a group chat.'"
As the cast shares their guilty laughs and smiles, Glover wonders how they would have reacted if he created a new group chat. "If I had started one, would you guys have told me there was one already?" he asks.
"No, we wouldn't," Jeong jokes. "We wouldn't have said it."
Why the 'Community' cast says they left Glover out of the group chat
When Glover questioned his omission from the Community cast group chat, Brown coyly suggests that they left him out because they thought he might be preoccupied with his work. "I think we all assumed you were too busy Donald," Brown said.
And it's no surprise that the cast would presume that. After all, after leaving Community, Glover went on to create, direct, and star in his own Emmy and Golden Globe Award-winning FX series, Atlanta.
He also voiced Simba in Disney's live-animation version of The Lion King and portrayed a young Lando Calrissian in Solo: A Star Wars Story. The actor also appeared in other huge films like The Martian and Spider-Man: Homecoming.
And if that wasn't incredible enough, Glover also took another step forward in his rap career as Childish Gambino. In 2019, he released his chart-topping hit single, "This Is America," which won him four Grammy Awards.
Despite his busy schedule, it's nice to see Glover reunite with the Community cast. After he left the show in the middle of season 5, fans were worried they would never see him reconnect.
Luckily, with the virtual table read, and this telling Zoom call, it looks like Glover is still very much a part of the family. And hopefully, if fans get their six seasons and a movie, he'll return to play Troy Barnes.