Why Tom Hanks Has Robert De Niro to Thank for His Breakthrough Movie
Few Hollywood A-listers are as beloved or as recognizable as Tom Hanks. The two-time Oscar winner has headlined so many hit movies since his major film debut in 1984's Splash. Perhaps his most indelible role remains the voice of Woody in Disney and Pixar's Toy Story franchise. But Hanks' entire movie career hinges on one particular 1980s movie. And he has Robert De Niro to thank for landing the part that changed his life.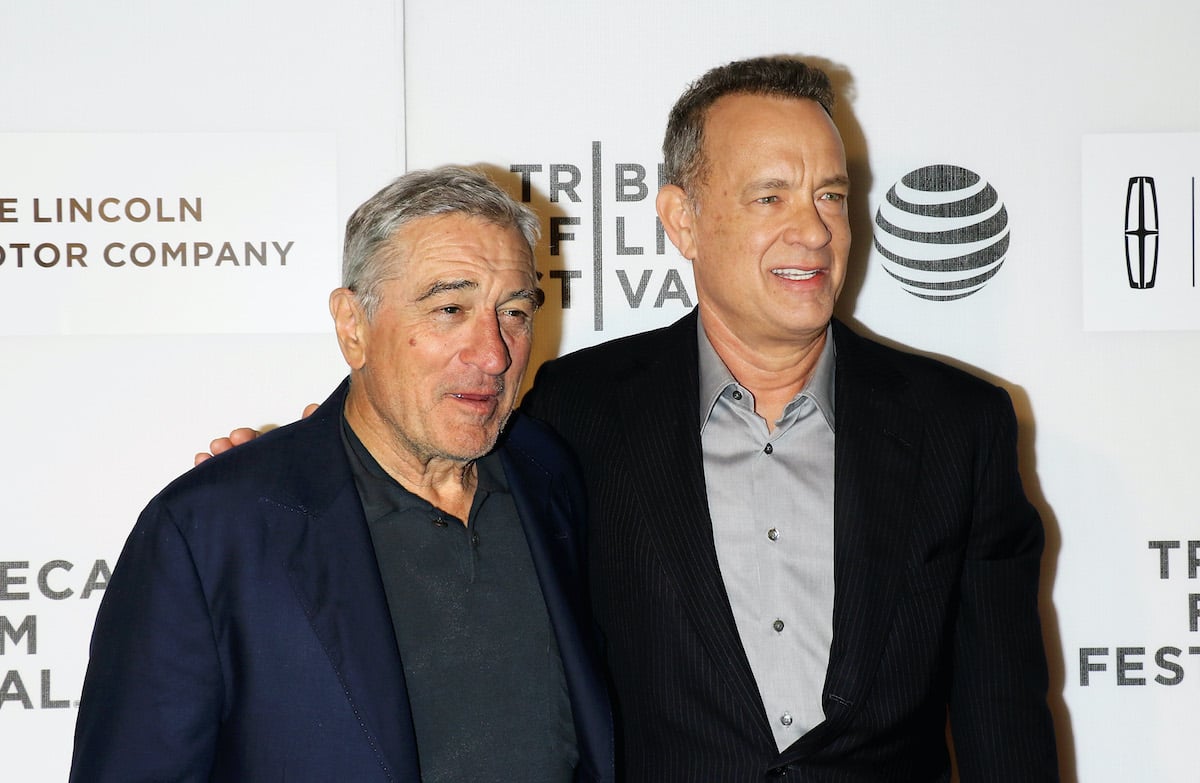 Tom Hanks started out as a strictly comedic actor
In the early 1980s, Hanks was far from the serious actor he'd evolve into. In fact, he was mostly known as one-half of the wacky duo on TV's Bosom Buddies. The premise of that show — dated as it now seems — followed two friends (Hanks and Peter Scolari) who disguise themselves as women so that they can live in a female-only apartment building. The series ran from 1980 to 1982 but kicked off Hanks' career regardless.
Still, in the mid-1980s, audiences knew Hanks as a comedic star. Films such as the aforementioned Splash, Bachelor Party, Volunteers, and The Money Pit did little to dissuade that notion. Later on, Hanks would break into drama with 1993's Philadelphia and 1994's Forrest Gump. And he'd win back to back Academy Awards for Best Actor for those two performances. But 1988's Big was the turning point that began that transition.
The actor landed 'Big' because of Robert De Niro
Directed by Penny Marshall, Big is still essentially a comedy. But it gave Hanks the opportunity to show more humanity and heart, while being funny. His performance as a 12-year-old boy trapped in a grown man's body earned the actor his first Oscar nomination. And from then on, audiences — and Hollywood itself — had a much richer understanding of what Hanks could do on screen. But what is De Niro's role in that story?
According to the New York Post, the Goodfellas star was once attached to star in Big. Once Marshall joined, she offered Hanks the role. He passed, and Marshall eventually decided to try a different approach in casting the film's lead. This road ultimately led her to De Niro. The actor agreed to star, but negotiations fell through. When Big couldn't meet De Niro's salary requirements, he moved on. And Hanks re-entered the picture.
Why haven't Tom Hanks and Robert De Niro worked together? 
For fans of Big, it's likely hard to imagine what that film would look like with De Niro as Josh Baskins. The actor's presence and energy are, in many ways, the antithesis to Hanks. Certainly, De Niro could have made it work. But Big would have been a very different movie without Hanks' inherent everyman likability.
This tidbit about the movie also highlights the fact that Hanks and De Niro have never worked together. Both stars are wildly respected in the industry, each with a pair of Oscars to their names. Perhaps they just run in different circles. But now fans of Hanks and De Niro might start hoping to see them on screen together soon.