Why Was 'Mork & Mindy' Canceled?
Mork & Mindy is a classic television show that, to many, is a perfect time capsule for '70s culture. The show served as a launchpad for the beloved comedian Robin Williams, catapulting him to worldwide fame.
Williams remained one of the biggest stars in the world until his death in 2014. Although Williams is no longer around, the show that he helped to make popular, Mork & Mindy, remains a staple with fans of all ages.
To this day, fans watch the show and enjoy the outrageous situations — and bemoan the fact that it seemingly went off the air prematurely.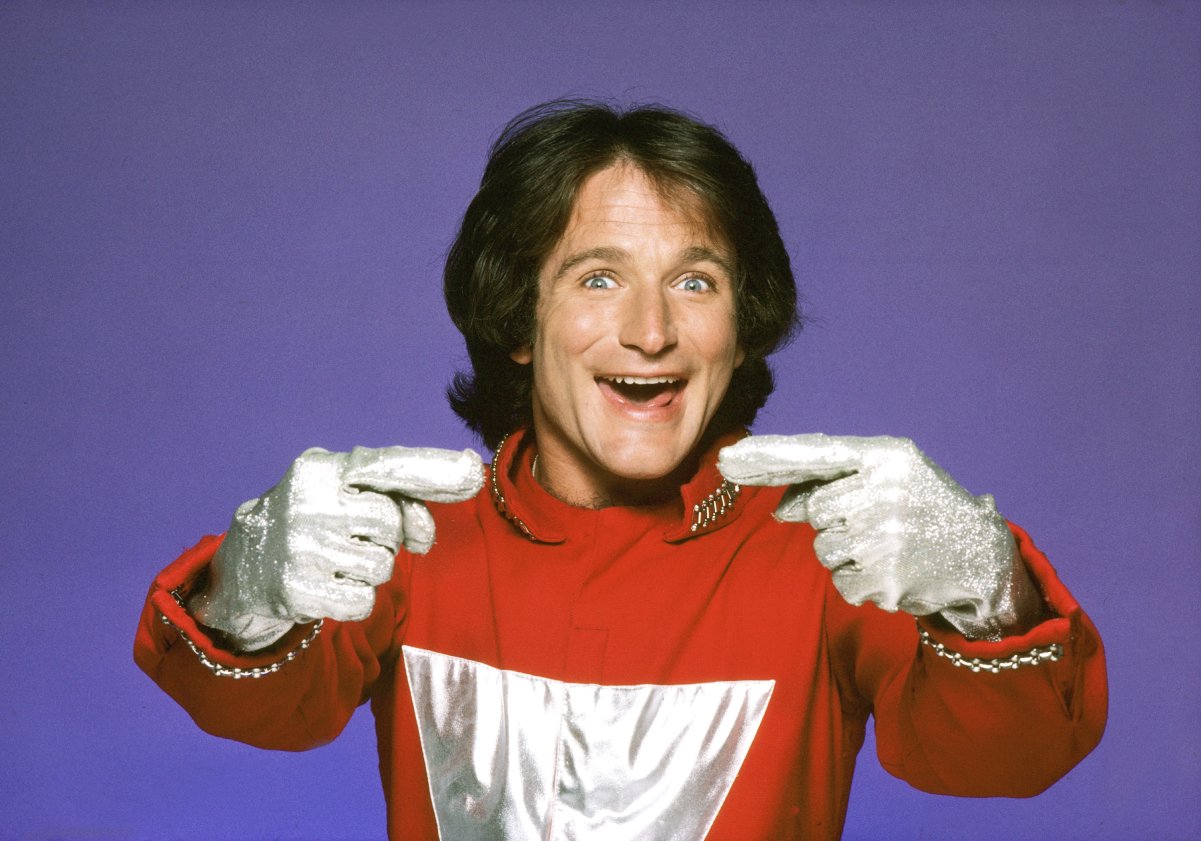 How did Robin Williams get his start in show business?
Williams was born in Chicago, Illinois, in 1951. A quiet child who excelled at school, Williams studied political science in college before ultimately dropping out in order to pursue an acting career.
In 1973, Williams earned a full scholarship to the prestigious Juilliard School. Williams quickly earned a reputation for being fast and funny, and all throughout the early '70s, he worked hard to develop his craft.
RELATED: Robin Williams' Highest-Grossing Movie Isn't What You Think
In 1976, Williams launched his stand-up comedy career. He quickly achieved success as a stand-up comedian, and only a couple of years after he started performing for audiences, he caught the eye of producer Garry Marshall, a showrunner for the popular TV show Happy Days.
Marshall, who was looking for a comedian to guest star as an alien named Mork in an episode of Happy Days, was impressed with Williams' energy and ability to improvise, and he was cast on the sitcom. 
Robin Williams rose to fame on 'Mork & Mindy'
RELATED: Robin Williams' Net Worth: How He Gave to His Children
The character of Mork first appeared in a 1978 episode of Happy Days. Viewers reacted so positively to the zany character, and to Williams' portrayal of him, that producers optioned the young star for his very own spinoff series.
The spinoff, titled Mork & Mindy, debuted in September 1978 and was an immediate hit. Williams' zany energy was the perfect foil for Pam Dawber's more serious character, Mindy. With Mindy's help, Mork works to navigate the complicated world of human emotions, making friends and forging relationships. 
Mork & Mindy ran on television until 1982, when it went off the air. By that time, Robin Williams was a worldwide star. Not long after Mork & Mindy ended, Williams began appearing in movies such as Good Morning, Vietnam and Dead Poets Society, earning acclaim for his ability to work as a dramatic actor.
Why do fans think that 'Mork & Mindy' went off the air?
RELATED: How Robin Williams Helped Sharon Osbourne Battle Cancer
After four successful seasons, many fans were shocked when it was announced that Mork & Mindy was ending. Reportedly, even the cast was shocked, with Williams admitting that he was "devastated" to not be playing Mork anymore.
While there was no official word from showrunners as to why the show went off the air, fans have developed several theories about why the network pulled the plug. 
In a recent Quora conversation, one fan pointed out that the new time slot adopted in season four could have been one reason why Mork & Mindy ended so abruptly: "ABC moved the show to Sunday night against CBS's news program 60 Minutes. Meaning ABC hired very many idiots or maybe just one stupid idiot, to be in charge of programming."
Another fan stated that showrunners' decision to have Mork and Mindy get married could have put a nail in the coffin, saying that the whole idea was "silly" and could have turned off new viewers.
Finally, a fan pointed out that as the series started to adopt increasingly bizarre storylines, devoted viewers might have decided to change the channel to something that made them feel a little more grounded.