Why You May Recognize Mark Harmon's Son, Sean Harmon
Mark Harmon is best known for starring as Agent Leroy Jethro Gibbs in the hit primetime procedural NCIS. Harmon has 17 seasons under his belt as the show's lead character, and neither the writers nor the actors seem anywhere close to ending the show. And, considering Harmon is now an executive producer on the series, he will likely have some say in determining when it's time for a series finale.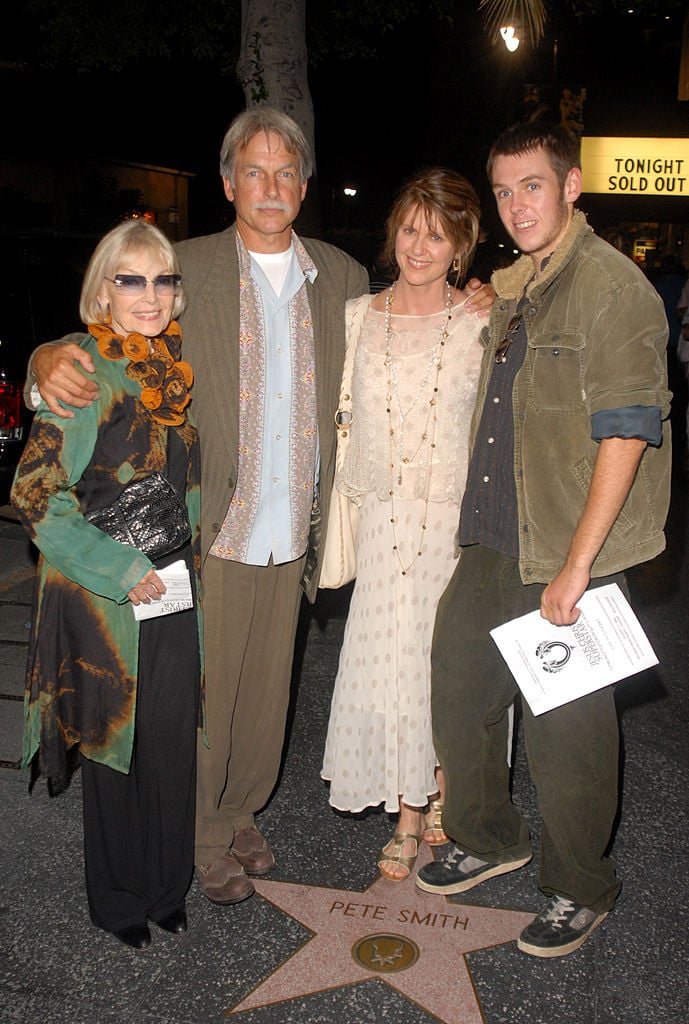 After so many years playing Gibbs, the actor has grown intimately connected to the stern and somber agent whose past has left him in a state of internal turmoil. Though he previously starred in The Presidio across from Sean Connery and Meg Ryan and Sweet Bird of Youth alongside Liz Taylor, he will always be Gibbs to fans of NCIS. Yet, Harmon isn't the only one in showbiz in his family. 
Mark Harmon's wife Pam Dawber — who previously starred alongside Robin Williams in Mork & Mindy — has stepped back from Hollywood, but retains her impeccable sense of comedic timing. And, it should come as no surprise that Harmon and Dawber raised a son interested in the art of acting as well. Mark Harmon's son, Sean Harmon is also an actor, and you may know him from a handful of productions. Most notably, he's also Agent Gibbs! 
RELATED: Cote de Pablo Gave Mark Harmon the Credit He Won't Take for 'NCIS' Success
Sean Harmon played a young Agent Gibbs in a handful of 'NCIS' episodes 
In NCIS's mid-years (from 2003 — 2008), Sean Harmon was a recurring character in the procedural. Who better to cast as a young Gibbs than a man who shares genes with Mark Harmon? While on NCIS, Sean Harmon appeared in the following episodes: "Life Before His Eyes," "Engaged: Part I," "Engaged: Part II," "Mother's Day," "Deliverance," and "Heartland." If you're struggling to remember episodes from NCIS that occurred over a decade ago, some of the actor's other appearances may help jog your memory. 
RELATED: Michael Weatherly Describes Mark Harmon's Acting Method
Sean Harmon also appeared in NCIS: Los Angeles in 2015 as Charlie Connor. Sean Harmon also played Sgt. Terry Scott in the 2016 short Ten Thousand Miles, and he appeared in 2019's Alina as Henryk and Hold On as Mac. 
Sean Harmon is also set to appear in a TV movie titled Thicker Than Thieves, which is currently in post-production. The movie will follow a young group of deviants who find themselves chasing the same goal. And, though you're most likely to recognize Harmon from the above roles, if you have a really good eye, you may have caught a glimpse of some of his stunt work. 
Sean Harmon also works as a stunt double and stunt coordinator 
Sean Harmon has also worked as a stunt double in a handful of productions. He performed stunts in Dumb and Dumber To, American Reunion, and more. However, he has worked as a coordinator multiple times as well.
Harmon was the stunt coordinator on 2015's The Sweet Taste of Redemption, Takanakuy, and 2017's The Labyrinth. He has also worked as a stunt rigger during his time in Hollywood. Though you may recognize Harmon for his acting — and his eerily similar appearance to his father — his behind-the-scenes stunt work comprises a majority of his recent Hollywood endeavors.