Will Bette Midler Sing in the 'Hocus Pocus' Sequel?
Every Halloween, the Sanderson sisters put a spell on fans of the cult classic Hocus Pocus — over and over again as the movie plays on TV for weeks on end. The 1993 film starred Bette Midler as the head witch, Winifred Sanderson, alongside Kathy Najimy and Sarah Jessica Parker as her sister witches/henchwomen. The movie may not have premiered to critical adulation, yet it has since become a Halloween favorite.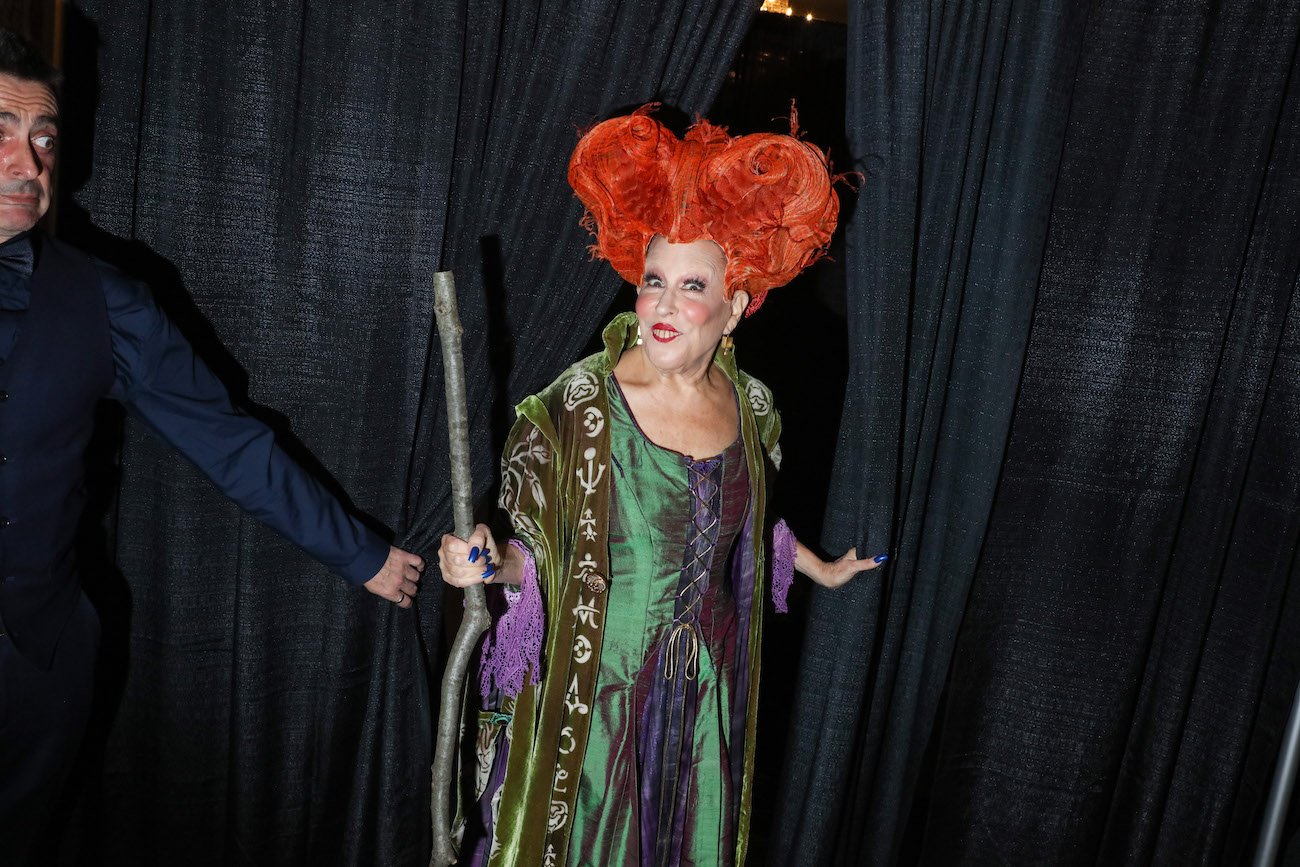 The film follows three witches who aim to keep their youth and beauty by sucking it from the lives of young children. It was campy. It was funny. It was utterly ridiculous. Yet, the chemistry between the three leads was palpable. And, all these years later, Hocus Pocus is finally set to return. As Midler notes, she and those behind the production are "just talking logistics," according to Entertainment Tonight.
Midler "can't wait to fly," and Najimy and Parker are also reportedly on board; all three actors can't wait to pick up their brooms (or vacuum) and take to the skies. Yet, will Midler sing once more? While information concerning the movie remains scarce, the evidence available suggests at least one musical number. 
The first 'Hocus Pocus' featured a couple of memorable musical numbers 
While the first Hocus Pocus doesn't quite qualify as a musical, the movie featured Midler's now-iconic performance, "I Put a Spell on You." A buck-toothed Bette took to the stage, witchcraft and all, to sing the town into submission. With Jessica Parker and Najimy on back-up vocals, it was just juicy perfection. 
Jessica Parker also boasts a solo in the movie — "Come Little Children" — which she sang while flying through the sky. Thus, if those behind the remake take a page from the original, the upcoming movie will at least feature one or two original musical numbers, which would also be in line with Disney movies of its kin. 
Adam Shankman is set to direct the upcoming sequel 
Adam Shankman will direct the Hocus Pocus sequel for Disney+. Unless the man's movie musical background is merely a coincidence, Disney has presumably brought the filmmaker on board for a reason. Shankman is known for his work on Hairspray and Rock of Ages. 
Shankman is a skilled director when it comes to movies with multiple song and dance numbers, and he knows how to transfer Broadway musical productions to the screen successfully. Hocus Pocus 2 is also destined to be a comedic production; thus, the fact that he has worked on The Pacifier, Bringing Down the House, Cheaper by the Dozen 2, and more should bode well. With Midler back on board, Shankman set to direct, and an original film featuring multiple musical numbers, The Divine Miss M seems destined for a new Winifred jam.