Will Iron Fist Be Recast in the MCU: Character to Appear in 'Shang-Chi' Franchise?
Marvel: Iron Fist ran for two seasons on Netflix. Premiering in March of 2017 and ending in September of 2018, the show managed to snag a small yet passionate following. However, the series could not survive the poor critical reception and limited viewership numbers.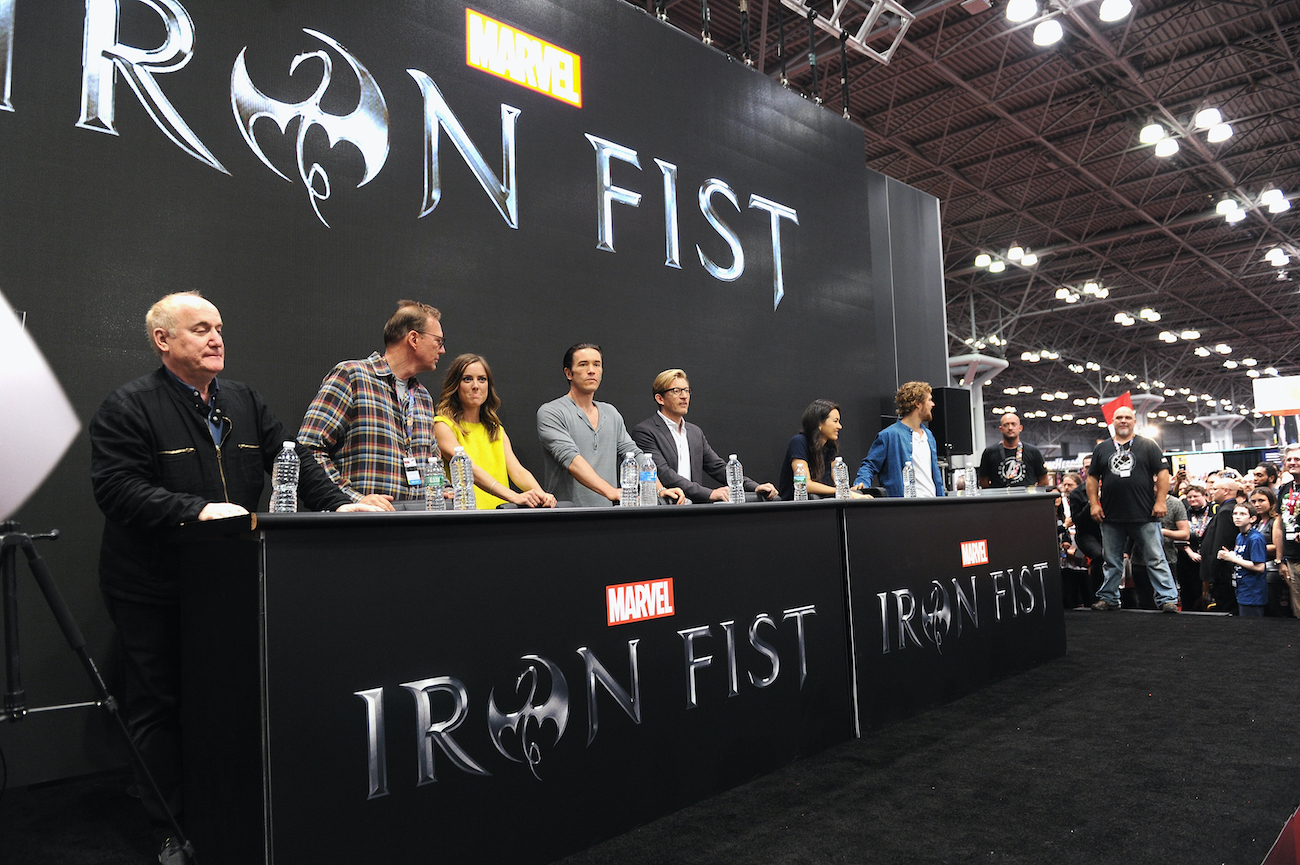 The series starred Finn Jones as Iron Fist, Jessica Henwick as Colleen Wing, Jessica Stroup as Joy Meachum, and Tom Pelphrey as Ward Meachum. The Netflix original followed Danny Rand (Iron Fist)— a man who grew up alongside warrior monks following a plane crash that claimed his wealthy parents' lives. When Danny returns to New York, his hometown, years later, he must defeat the people who threaten his family legacy to claim his rightful place in the family company. According to critics, it was an action-fueled and dramatic series but suffered from a lack of originality and dull pacing. 
According to insider reports, Iron Fist may be coming to the Marvel Cinematic Universe under Kevin Feige's guidance. And, when handled properly, it will likely be yet another cinematic splendor. 
Insider reports suggest that Iron Fist will be recast in the MCU, and the character will boast his comic book-accurate costume
Marvel and DC insider Mikey Sutton of GeekosityMag recently reported that Iron Fist's first appearance will be in a movie. The character will then receive television treatment on Disney+. According to Sutton's intel, Iron Fist will make his debut in the Shang-Chi franchise. 
Sutton reported: 
"Danny Rand will be recast a la Terrence Howard being replaced as War Machine by Don Cheadle and Edward Norton phased out as the Hulk by Mark Ruffalo."

GeekosityMag
This time around, the character will receive the budget and attention that he didn't receive under Netflix's care, as Sutton indicates. 
The narrative plan for Rand's introduction in the MCU
How will the MCU incorporate the character? According to reports, Marvel will use Shang-Chi 2 to initiate a battle akin to Chuck Norris vs. Bruce Lee. Sutton shared: 
"Marvel Studios sees a Bruce Lee vs. Chuck Norris rivalry here, and a kick-ass fight between martial artists for quite possibly Shang-Chi 2. Furthermore, Iron Fist is going to have a comic-accurate costume."

GeekosityMag
The MCU will most likely opt for an actor with martial arts experience to avoid fully training an actor who has none or overusing a stung double for the to-be frequent hand-to-hand combat scenes. Sutton argues that the following surrounding Cobra Kai may be fueling interest in Iron Fist once more.