Will 'Jeopardy!'s Mayim Bialik Stay on the Show with Disgraced Former Host (And Still Exec Producer) Mike Richards?
It's only been a week since Jeopardy! announced the official installation of Mike Richards as the late Alex Trebek's successor along with his new co-host, actor and neuroscientist Mayim Bialik. Now, Richards has stepped down from the post he held for a week after controversial and offensive comments he made in 2013 were publicized.
He's still on the quiz show's payroll, however, as its executive producer. The question remains as to what Bialik makes of Richards' comments about women, his disturbing use of derogatory slurs — and if she can tolerate working with him.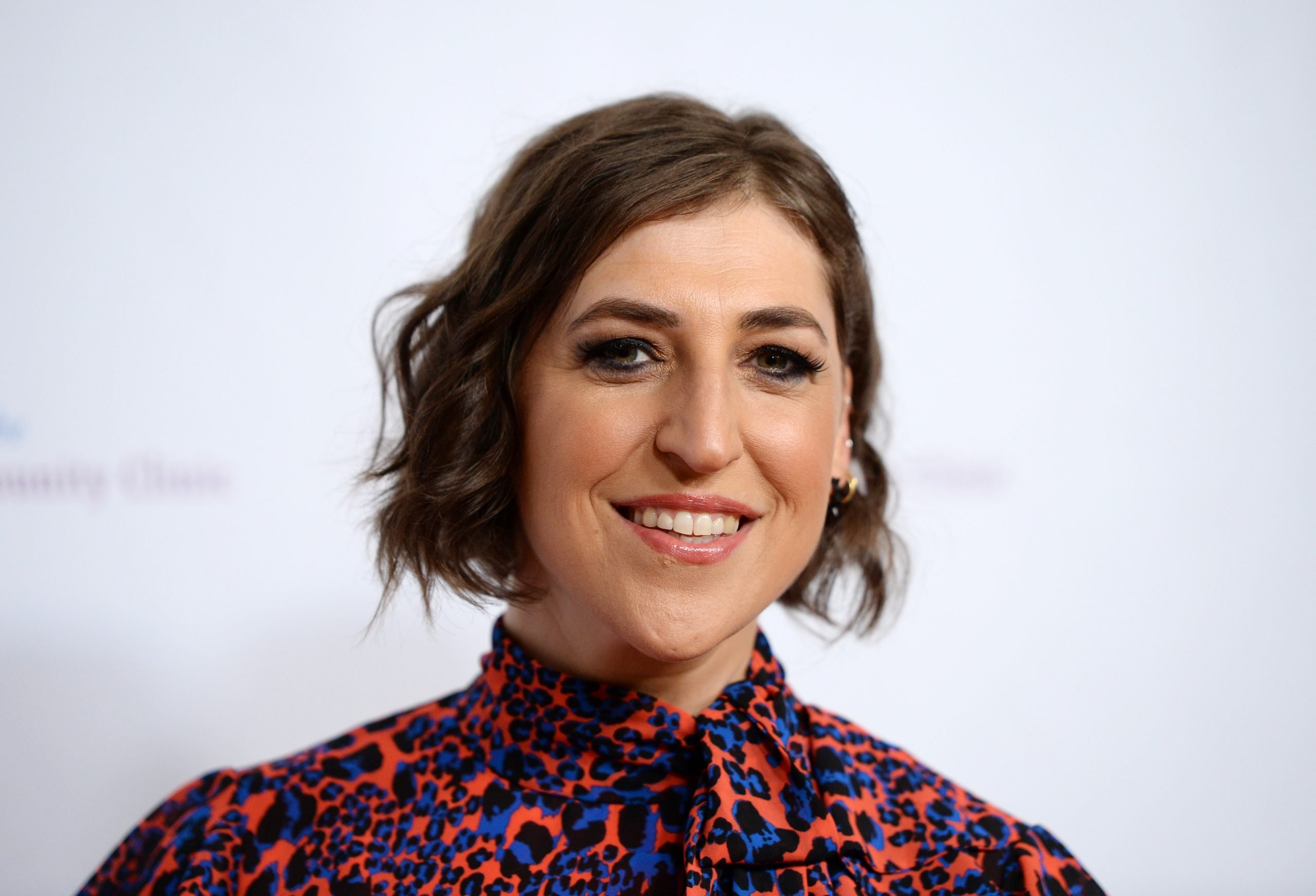 Fan reactions to Richards' stepping down from 'Jeopardy!'
The show's fans were not sorry to see Richards leave his post as successor to Trebek. His naming to the position had not been taken well to begin with by the Jeopardy! faithful, and that includes a few famous names.
Jeopardy! champ James Holzhauer tweeted with irony today, "I was really looking forward to the season premiere where after an exhaustive 61-clue search for the next Jeopardy champion, the show looks past the three obvious candidates and declares Mike Richards the winner."
Former MSNBC host Keith Olbermann tweeted recently that "The damage this guy did to that show and its staff was described to me by somebody on it as the 'worst cluster-f I've ever seen.' It has the capacity to kill this franchise." Today, Olbermann simply wrote, "So sometimes you DON'T get away with it #Jeopardy."
Viewers also chimed in: "Can we get LeVar Burton like we asked?," said one on CNN's Instagram post announcing Richards' leaving the job. Another wrote, "Jeopardy really screwed this one up. They had a chance to choose LeVar Burton a black host that was awesome & instead let a bigoted white man appoint himself the job."
On Variety's social media post, fans' sentiments didn't change much: "It shouldn't have been him in the first place! #teamlevarburton," one fan said. Another wrote, "What a sh– show. Levar or Aaron all the way!!!"
Richards' comments weren't limited to women
Remarks that Richards made on a self-hosted podcast in 2013 and 2014 while he was executive producer of The Price is Right surfaced recently after news site The Ringer's Claire McNear posted excerpts. The podcast and its domain have since been deleted.
McNear reported that Richards in one episode of the podcast, on which appeared Price Is Right co-host and former assistant Beth Triffon, made remarks about Triffon's appearance. "He repeatedly calls her a derogatory term for little people, a word that he also uses to describe the actress Kristin Chenoweth. (Both that word and the R-word, which Richards uses in a January 2014 episode, are considered slurs.)"
In addition, after that show's announcer made a general remark about big noses, Richards was quoted by McNear as saying "Ixnay on the ose-nay. She's not an ew-Jay."
Bialik has some thinking to do
It's comments like these that have viewers wondering if Bialik is feeling great disappointment in Richards just a week after her Jeopardy! appointment. He may be out as host, but he would still be her boss as the executive producer of the show.
She recently told The Jewish Journal after she was named co-host of the game show: "Here's a fun secret: I wore a Jewish star in every episode of 'Jeopardy!' that I guest hosted…I find ways to maintain my sense of 'Jewishness' wherever I go. And it's especially important to me to do that on such a public stage."
Even the Anti-Defamation League called for an investigation into Richards, tweeting "Mike Richards' disparaging remarks about Jews, women & Asians are no laughing matter. Stereotyping is an entry point to hate and his apology lacks acknowledgment of its harm."
We'll have to wait and see what, if any, action Bialik will take. In the meantime, the show goes on and it's reported that guest hosts will be filling in at the lectern until a permanent host is found — again.
RELATED: Mike Richards Could 'Kill' the 'Jeopardy!' Franchise, a Former MSNBC Host Claims