Will Prince Charles Step Aside for William to Be King?
These days, more people than ever are interested in the royal family — from their day-to-day lives to the dramatic misadventures that often make headlines. One topic that always draws in pop culture fans of all ages and interests is the idea of the line of succession. With Prince Harry and Meghan Markle retired from their roles as senior royals, many fans are wondering how the line of succession will change, and whether there is a chance for Prince William to assume the throne ahead of his father, Prince Charles.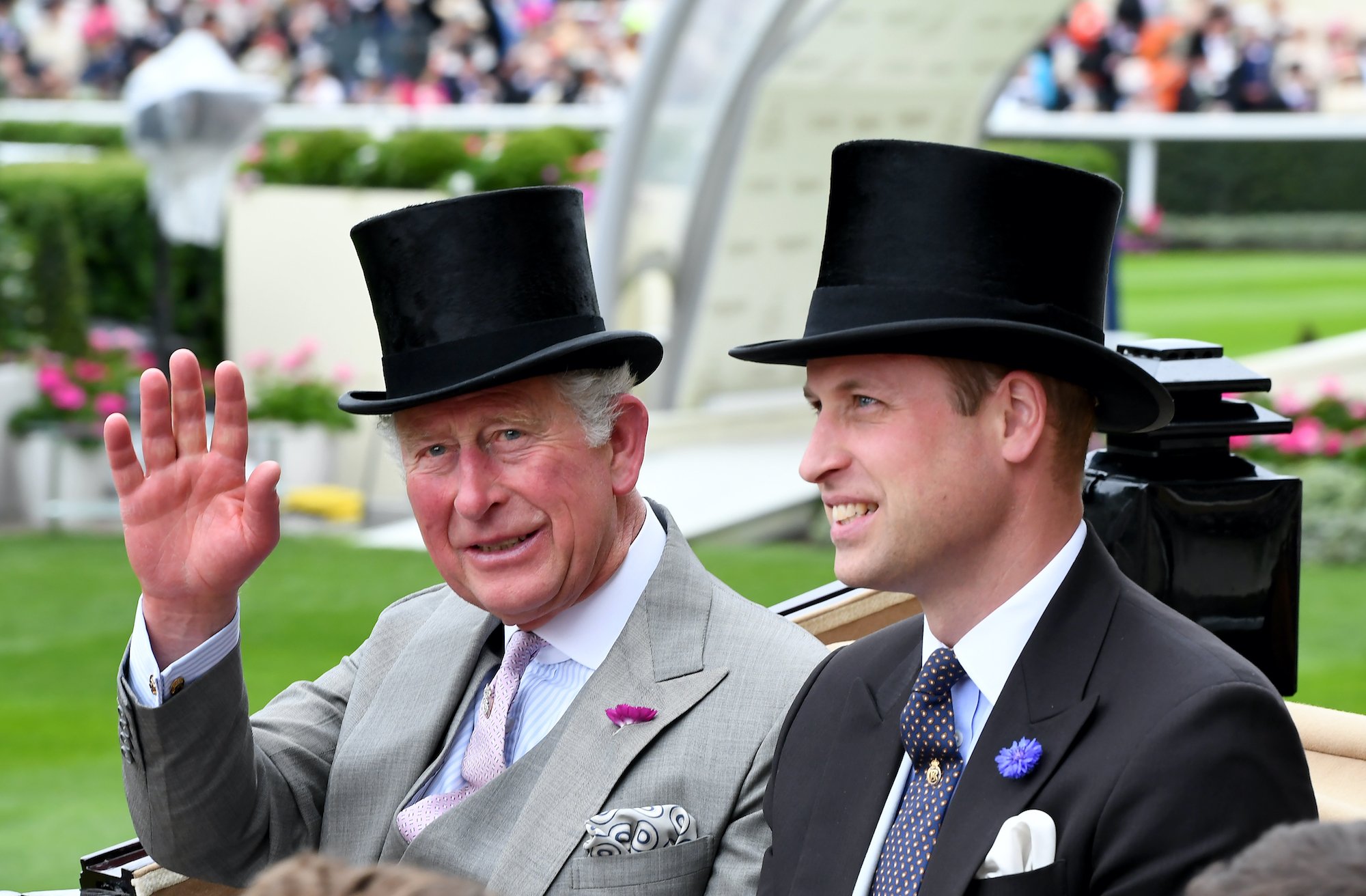 Queen Elizabeth II is not going to rule forever
Born in 1926, Queen Elizabeth II has been ruling England since 1952. As one of the longest-reigning monarchs in world history, she has seen many incredible events over the course of her lifetime and been witness to many amazing moments in history. At the age of 94, she is still healthy and strong, performing her royal duties each and every day, just as she has done for decades.
Still, the queen will not live forever, as much as many of the good people of England might wish that to be so. There will come a time when she is no longer fit enough to rule, and when that time comes, the oldest of her four children, Prince Charles, will be the one to succeed her. 
Prince Charles is set to ascend the throne after Queen Elizabeth II
The British line of succession can be confusing, and things are complicated by the fact that the royal family has grown so much in recent years. Each one of the queen's four children has married and had children of their own, building a large, often twisted family tree. Still, when it comes to the line of succession, things are pretty set in stone. After Queen Elizabeth II passes away or steps down from her role as queen, her oldest son, Prince Charles, will take over for her.
Second in the line of succession to the throne is Prince William, Prince Charles' oldest son. Prince William was born into his role as the future monarch, and from the time he was a small boy, he has trained hard for the job, regularly attending royal events before he was a teenager. These days, Prince William has a family of his own, but he is still preparing for the day when he will take over from his father, Prince Charles. 
Could Prince William become the king before Prince Charles?
Prince Charles has not always been the most popular royal. His contentious divorce from Princess Diana in the '90s meant that he became a somewhat reviled figure for those who loved Princess Diana, and his public affair with Camilla Parker Bowles only served to further tarnish his public image. In the past decade, Prince Charles has been able to recoup his popularity somewhat — but for many royal fans, he's still not the ideal monarch.
Some fans have wondered whether Prince William, who is far and away more beloved by the public than his father, might get bumped ahead in the line of succession and become king before Prince Charles does. Still, according to a report by MSN, this is highly unlikely to ever happen. While abdication has happened within the royal ranks before, most notably in 1936 when Edward VIII abdicated, it is reportedly not something that is favored by the royals at all. Therefore, with Prince Charles as the longest-serving Prince of Wales in history, he seems well-prepared to assume the throne, even if he is not the most popular royal with many fans.