Will Prince Harry Ever Be King? How the Line of Succession Works
Many fans of Prince Harry and Meghan Markle want to know: Will Prince Harry ever be king, and could Meghan Markle become queen? The answer is probably not. And that's a good thing for him: It sounds like Harry doesn't even want to be king. (Fortunately for him, older brother Prince William will have to shoulder the responsibility for that role.) The line of succession to the British throne keeps Prince Harry at a safe distance from the crown.
Will Prince Harry ever be king? It's possible, but no matter how much you love the newlyweds, you shouldn't hold your breath waiting for the unlikely to happen.
The line of succession dictates what happens when Queen Elizabeth II dies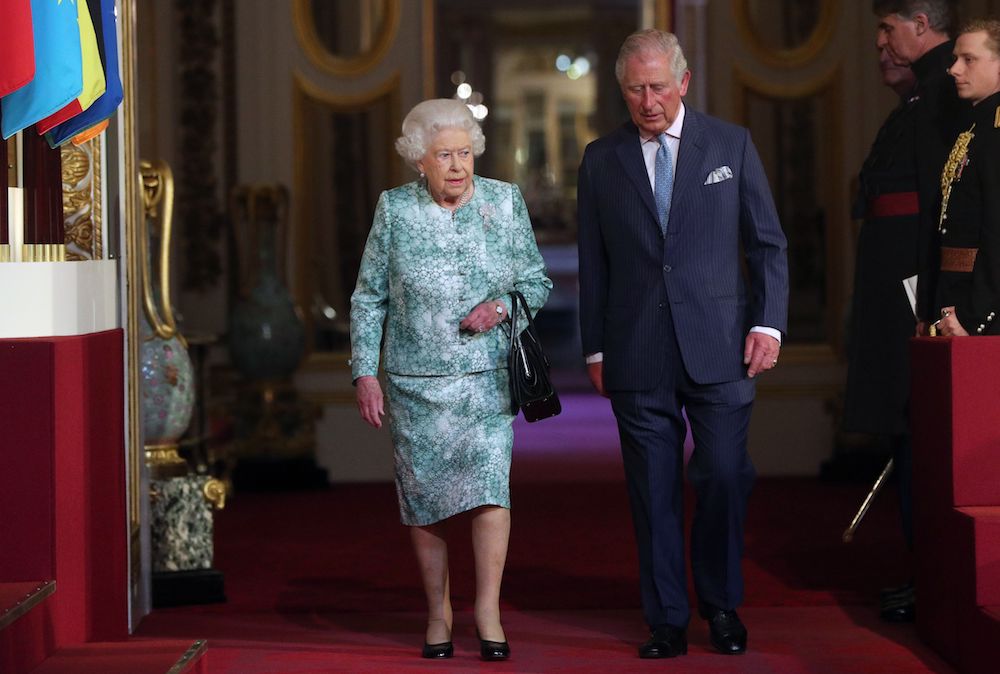 Nobody is looking forward to the day that Queen Elizabeth II dies. But the royal family obviously has plans in place for that inevitability. The queen has been on the throne since her coronation in 1953, which makes her the longest-reigning monarch in British history. Newsweek reports that when Queen Elizabeth II, a specific line of succession goes into effect:
First in line: Prince Charles
Second in line: Prince William
Third in line: Prince George
Fourth in line: Princess Charlotte
Fifth in line: Prince Louis
Sixth in line: Prince Harry
Seventh in line: Prince Andrew
Prince Charles, Queen Elizabeth II's eldest son, will ascend to the throne when the queen passes away. Next in line is Prince William, Princes Charles's eldest child, who will become king upon his father's death. Then comes Prince George, who overtook Prince Harry as third in line to the throne when he was born in 2013. Then come Prince George's younger siblings — Princess Charlotte and Prince Louis — and then there's Prince Harry.
If your head isn't spinning yet, we can fix that. Time notes that until fairly recently, the line of succession followed a system of male-preference primogeniture, where princes took precedence over their older sisters. The 2013 Succession to the Crown Act changed that. That's why Princess Charlotte remains ahead of Prince Louis in the line of succession, but Princess Anne fell behind Prince Andrew and Prince Edward.
Something tragic would have to happen for Prince Harry to be king
As Newsweek points out, it's unlikely that Prince Louis will ever ascend to the throne. Louis would only become king in the tragic and unlikely event that both Prince George and Princess Charlotte die without bearing children. And if it's unlikely for Prince Louis to ever ascend to the throne, it's even more unlikely for Prince Harry ever to become king.
As Newsweek puts it, Prince Harry "would only be king in the event that Prince William and all his children died without bearing new heirs," or if everyone ahead of him in the line of succession were to become incapable of fulfilling the role of sovereign due to factors such as illness or retirement.
Prince Harry has plans that don't involve the crown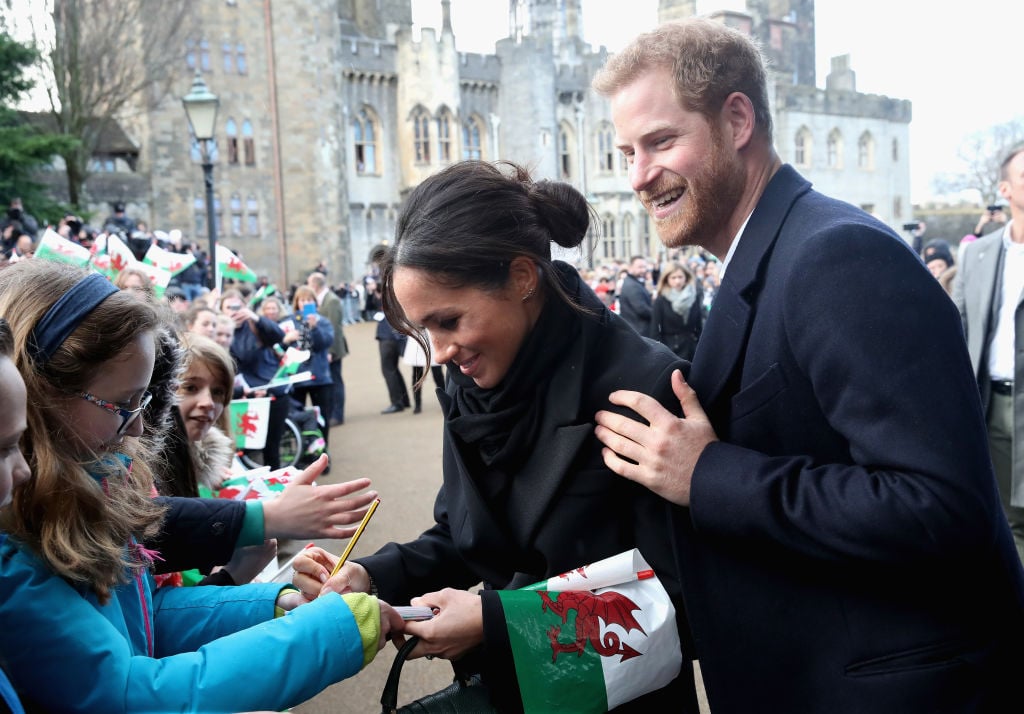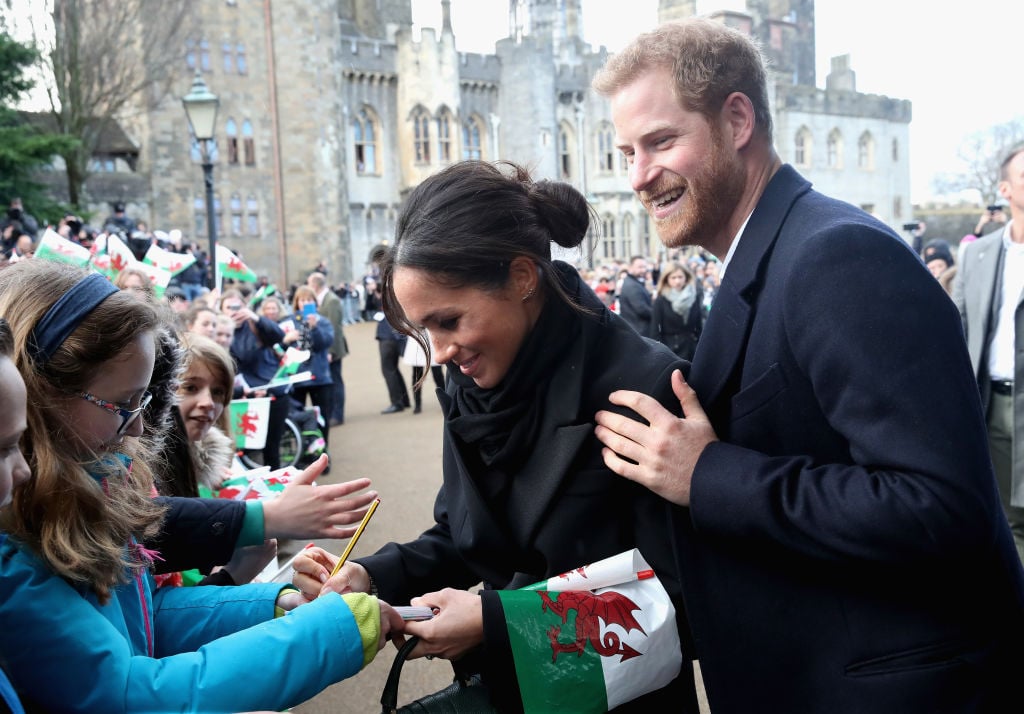 Prince Harry used to be much higher up in the line of succession. When he was born in 1984, he was third in line for the throne (Prince Charles was first, and Prince William was second). People magazine noted, even at the time, that it was "unlikely that little Harry will ever rule the kingdom." But that doesn't mean that Prince Harry is disappointed by his place in the line of succession.
Time notes that Prince Harry has "clearly got bigger things on his mind than ascending the throne." He's involved in several charitable initiatives, ranging from mental health campaigns to The Invictus Games to conservation projects in Africa. Plus, he recently married Meghan Markle, and the two became the Duke and Duchess of Sussex. They seem perfectly happy with those titles. Harry even told Newsweek, "Is there any one of the royal family who wants to be king or queen? I don't think so, but we will carry out our duties at the right time."
Meghan Markle probably wouldn't become queen
In the unlikely scenario that Prince Harry were to become king, would Meghan Markle become queen? Cosmopolitan reports that "it's highly unlikely." The publication explains, "succession to the British throne is regulated through descent, which means those marrying into the royal family do not acquire succession rights. For example, the line of succession does not include the Duchess of Cambridge, as she has married into the royal family and is not in the royal bloodline."
Meghan Markle could receive the title of Queen Consort, which would befit her role as the wife of the monarch. However, Parliament has discussed making the wives of kings "Princess Consorts" instead, as part of the Succession to the Crown Act. So Meghan Markle could, one day, become a princess or even a queen. But neither scenario looks very likely.
Read more: The Real Reason British Citizens Think Prince Charles Will Be a Bad King
Check out The Cheat Sheet on Facebook!