Are Will Smith and Jada Pinkett Smith Still Married?
Will Smith and Jada Pinkett Smith certainly have a unique marriage. The Hollywood power couple has been very open with discussing how they approach their relationship. And fans have been closely watching the drama play out on their Facebook Watch talk show Red Table Talk and the media. But are Will Smith and Jada Pinkett Smith still married now?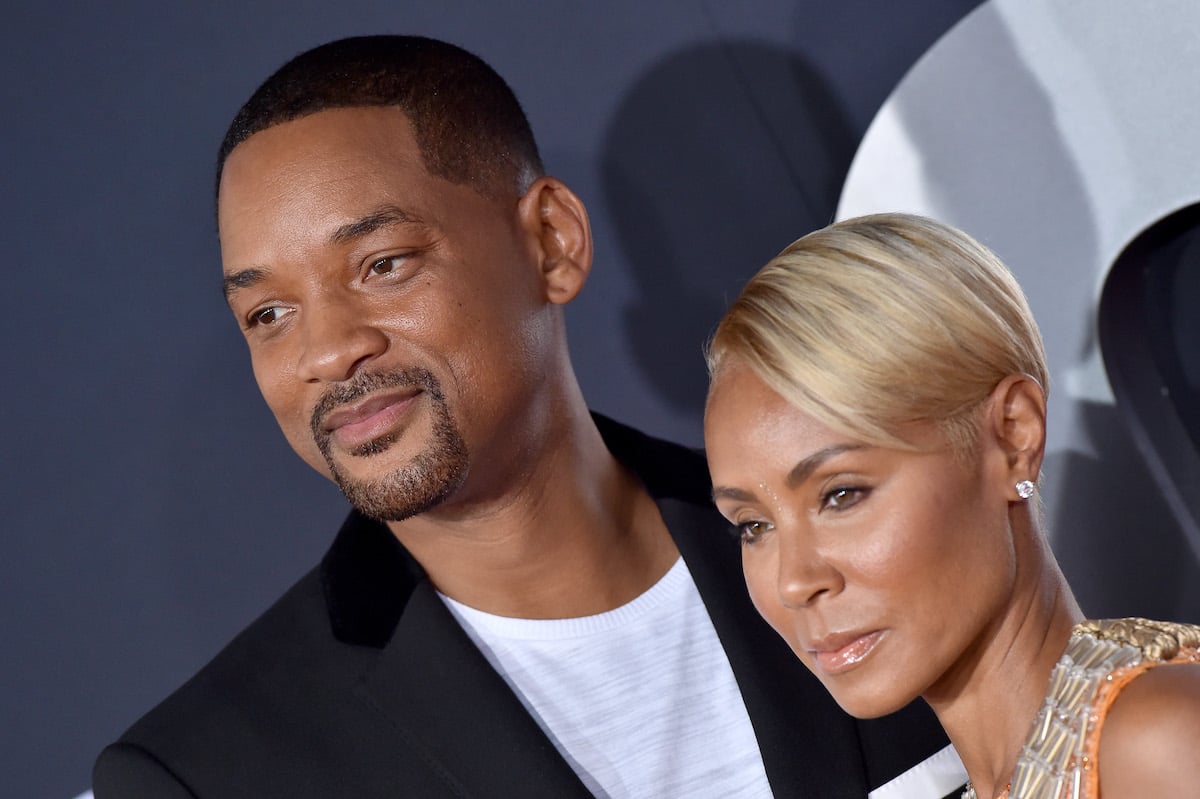 The Hollywood power couple faced a major challenge in summer 2020
Rumors of an open marriage have plagued the Smiths for years. But in 2020, they faced perhaps their greatest challenge, at least publicly. In June of that year, singer August Alsina claimed he and Jada Pinkett Smith had an affair in 2016. And a few weeks after that claim, Jada admitted she was involved in an "entanglement" with Alsina on Red Table Talk.
That episode led to a firestorm of media coverage and speculation. Will Smith's facial expression even led fans to worry about his emotional state. In the aftermath, both Will and Jada clarified that he was not crying in that famous image. Moreover, the couple seems to have moved past Jada's relationship with Alsina during her separation from Will.
RELATED: Will Smith and Jada Pinkett No Longer Call Themselves 'Husband and Wife'
Are Will Smith and Jada still married after all they've faced?
Despite all the rumors and speculation to the contrary, Will Smith and Jada Pinkett Smith are very much still married. In fact, the couple seems stronger than ever in some ways. Part of this is perhaps due to their specific approach to marriage. They've publicly stated they don't even call each other "husband" and "wife" anymore. And divorce, they say, has never been an option.
"Will and I are in the process of him taking the time to learn to love himself, me taking the time to learn to love myself and us building a friendship along the way," Pinkett Smith said on Red Table Talk in April 2020. "Let me tell you — that's been something — to be married to somebody 20-some odd years and realize I don't know you and you don't know me and also realizing there's an aspect of yourself you don't know either."
Truly, the Smiths continue to learn and grow both independently and as a couple. If anything, Jada's confession on Red Table Talk might have taken their love to a new place. The Smith family continues to thrive despite everything they've been through. Certainly, the couple — who have married since 1997 — has figured out a process that works wonders for their union.
RELATED: Will Smith Revealed How He Knew He'd Found 'Unconditional Love' with Jada Pinkett Smith
What's Will Smith's net worth as well as Jada Pinkett Smith's?
Thanks to everything they have going on, the Smiths are doing just as well financially as they are personally. Of course, Will Smith remains a A-list Hollywood star with countless hits to his name. Most recently, he serves as a producer of Cobra Kai and has become quite the social media influencer.
Meanwhile, Jada Pinkett Smith has appeared in movies such as Girls Trip and anchors Red Table Talk, of course. Combined, the Smiths have an estimated net worth of $400 million. And though $350 million of that rests on Smith, the couple continues to prove there's no limit to what they can do.