Will Smith Once Admitted He 'Fumbled' the 'Men in Black' Sequels
Will Smith's track record is filled with blockbuster hits, but the actor himself doesn't feel like the 'Men in Black' sequels met his standards of excellence.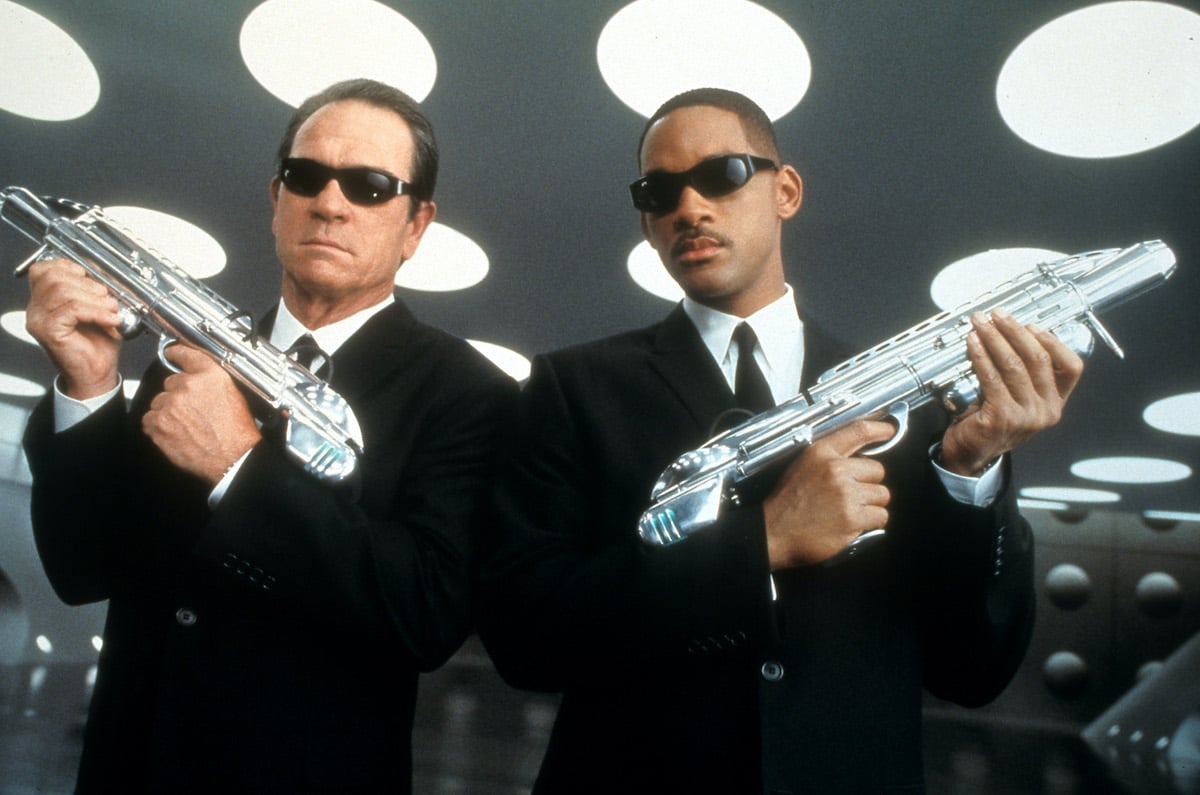 'Men in Black' celebrates its 25th anniversary in 2022
Based on a comic book series that ran from 1990 to 1991, Men in Black introduced Smith and Tommy Lee Jones as top-secret government agents policing alien life on Earth. Released just a year after Smith took on alien invaders in Independence Day, Men in Black turned into one of 1997's biggest hits. In fact, the movie's $251 million domestic total — according to The-Numbers.com — made it only the year's second highest-grossing movie after Titanic.
Over the years, an animated series, a theme park attraction, two sequels, and a 2019 "legacyquel" starring Chris Hemsworth and Tessa Thompson followed. But most fans maintain the original Men in Black remains the high point of the series even 25 years after it first hit theaters. And no one seems to recognize the series' struggle to top itself better than Smith, who has openly confessed he didn't deliver what he'd hoped for in the sequels.
Will Smith revealed his disappointment in the sequels
"I had fumbled a couple of my last sequels. I wasn't happy with the Men In Black sequel. … [Bad Boys for Life is] fantastic. Y'all gonna love it. I say that a lot. I'm gonna keep it real. Sometimes I say, 'Y'all gonna love it,' but y'all not gonna love it. Sometimes I've seen it, and I know y'all not gonna love it. But it's an expensive movie."
Interestingly, Smith doesn't specify whether he's talking about 2002's Men in Black II, 2012's Men in Black 3, or both. Fans and critics generally consider the second film a disappointment. But many fans regard the third film as a relative return to form for the franchise. Regardless, Smith sounds confident in the future of the Bad Boys series.
Could Will Smith ever return to play Agent J once more?
Since Hollywood is run by nostalgia and fan-favorite franchises, some fans might wonder whether Smith would consider returning to Men in Black. While unlikely at this point, it's certainly something that could happen. After all, the franchise has made a fortune for Sony over the past 25 years. And the studio is not going to let it sit dormant for long, despite Men in Black: International's disappointing performance.
If Smith and Sony do decide to revive the series with Agent J, there's already an easy way to do that. The Men in Black comics are currently owned by Marvel. And thanks to the partnership Sony struck with the company over Spider-Man, it wouldn't be hard to bring Smith into the Marvel Cinematic Universe (MCU). Of course, the question now is whether Marvel Studios would risk working with Smith so soon after the 2022 Academy Awards controversy.