Will Smith Once Lost a Role to 'The Karate Kid' Star Ralph Macchio
Cobra Kai fans are pumped to see what season 4 of the Netflix show has in store. But even those who've yet to hop aboard The Karate Kid sequel series will be curious at how it connects to Will Smith. For instance, the actor once lost a role to The Karate Kid and Cobra Kai star Ralph Macchio. Here's the story behind that surprising revelation, which Macchio once shared.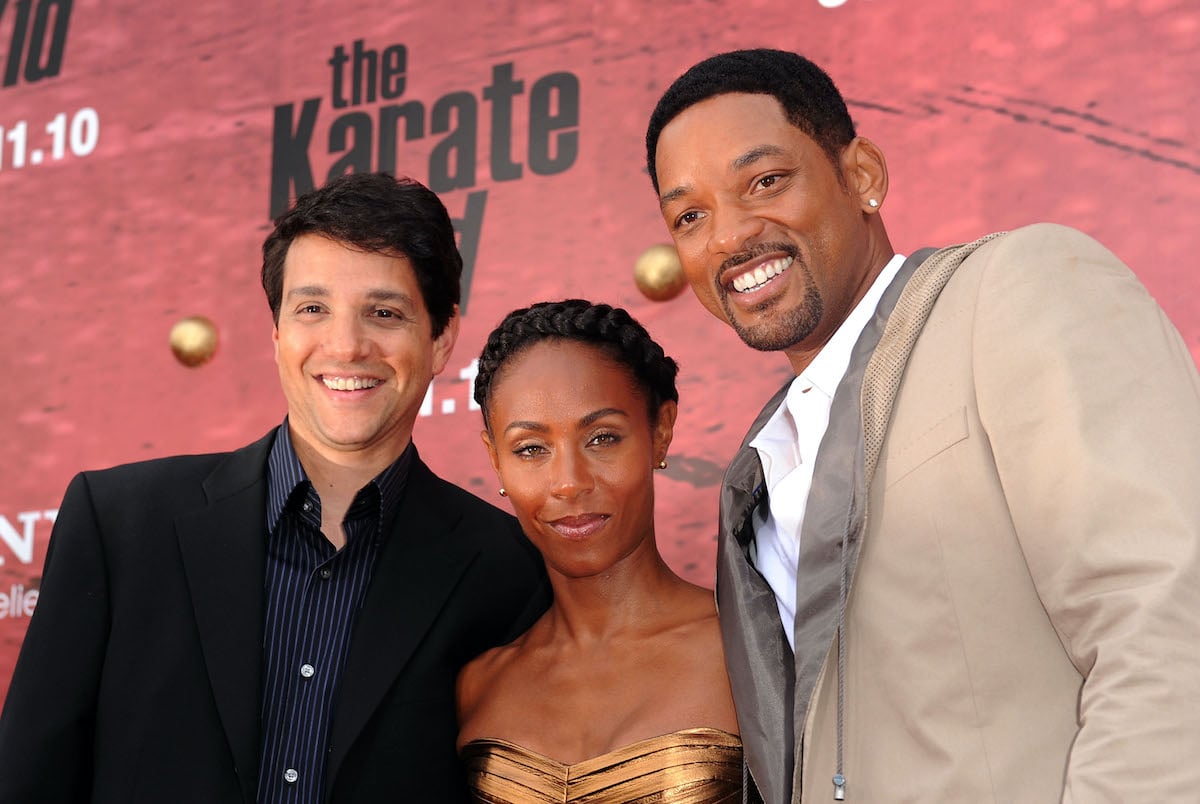 Will Smith's son, Jaden Smith, starred in 2010's 'The Karate Kid'
Smith's connection to The Karate Kid franchise formally began in the late 2000s. Through his production house Overbrook Entertainment, the actor began development on a remake of the classic 1984 film. Released in 2010, the movie stars Smith's son, Jaden Smith, and Jackie Chan. And though the new Karate Kid was a box office smash, Macchio had his doubts early on.
Smith directly reached out to Macchio, who played Daniel LaRusso in the original film and two sequels. And in a 2019 interview with Jim Norton & Sam Roberts on SiriusXM, Macchio revealed Smith called him to reassure him about the project and give him the opportunity to be involved if Macchio wanted to. Alas, Macchio decided not to take him up on that.
Ralph Macchio revealed he once beat the A-list star to a movie role
While relaying the story of his call with Smith, Macchio dropped a fun detail about the conversation. During the chat, Macchio recalled how the two actors competed for a role in the early 1990s.
"First of all, [Will Smith] was awesome and gracious and all that stuff. To my view, he's always presented himself that way. But I did have an opening line because I did meet him once. He auditioned for My Cousin Vinny when I was reading for my part. And I said, 'That was the first and last time that I ever got the part, and you didn't.' And that sort of got a laugh."
Macchio's and Smith's careers have certainly taken very different paths. But there doesn't appear to be any hard feelings over either Macchio's role in the 1992 comedy My Cousin Vinny or Smith's involvement in The Karate Kid remake. After all, the two stars are still connected.
Will Smith serves as a producer on Ralph Macchio's show 'Cobra Kai'
Because Overbrook produced the 2010 remake, Smith is still involved in The Karate Kid franchise. Eagle-eyed Cobra Kai fans might notice his name as a producer on every episode of that series. As Macchio told SiriusXM, the remake "only enhanced the legacy of the original movie."
That certainly seems to be the case. After all, perhaps Cobra Kai might not have happened without the remake reigniting fan interest in the series. As it stands, Macchio's role continues to grow, while Jaden Smith still has yet to reprise his character in a sequel.