Will Smith Recommended 1 of Jaden Smith's Prom Dates 'Uninvite' His Son: 'Jaden Is Not a Prom Date Kind of Kid'
Will Smith and Jada Pinkett-Smith are quite close with their kids, Jaden and Willow Smith. And back when Jaden turned 21 years old, Will created a vlog post to capture the highlights of his son's life and also look back on some funny moments. Will added a clip in the vlog that captured the time he and Jada told Jaden's prom date's father that Jaden probably shouldn't go to prom. Here's what prompted that response.
Will Smith didn't have many rules for his son, Jaden Smith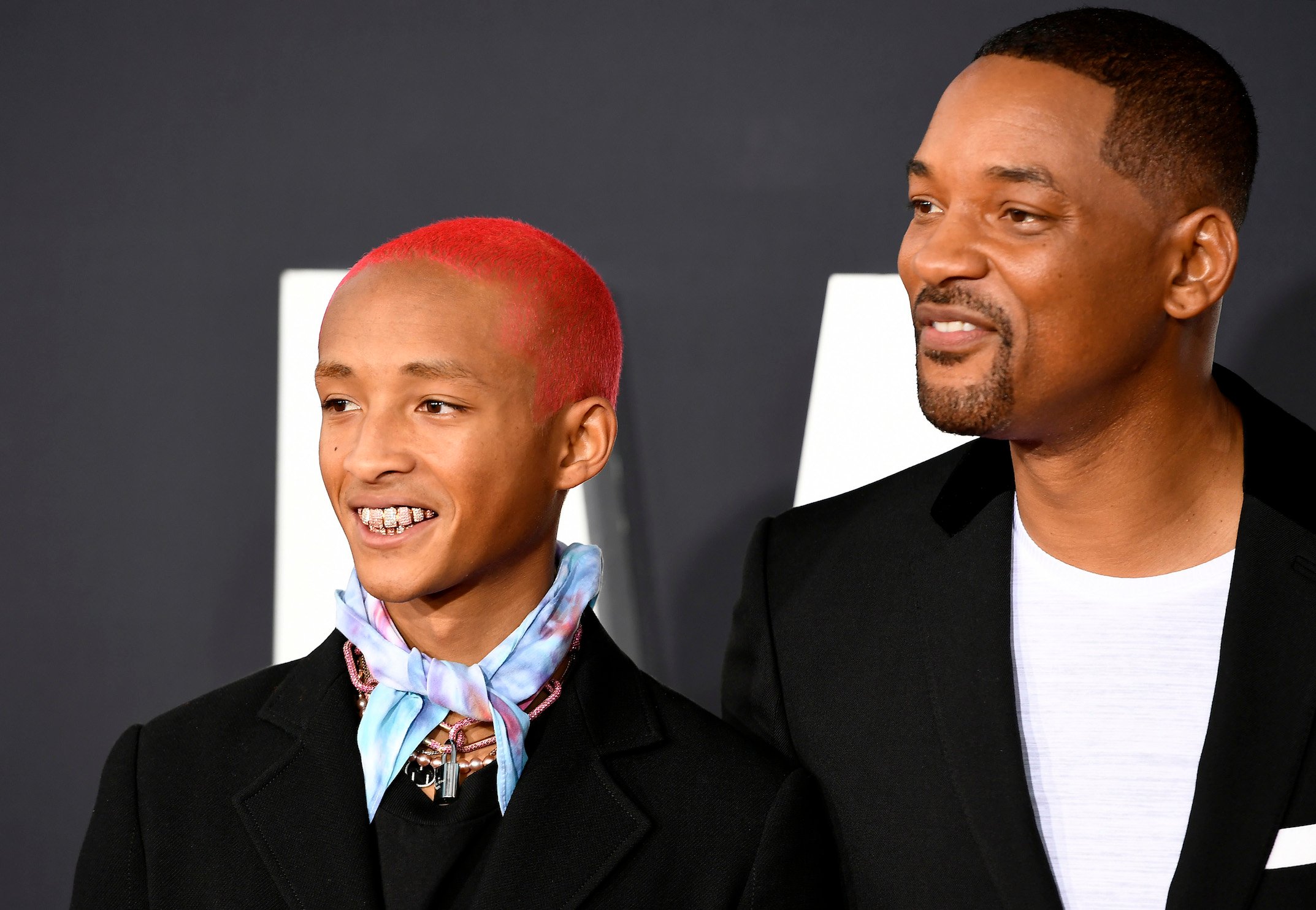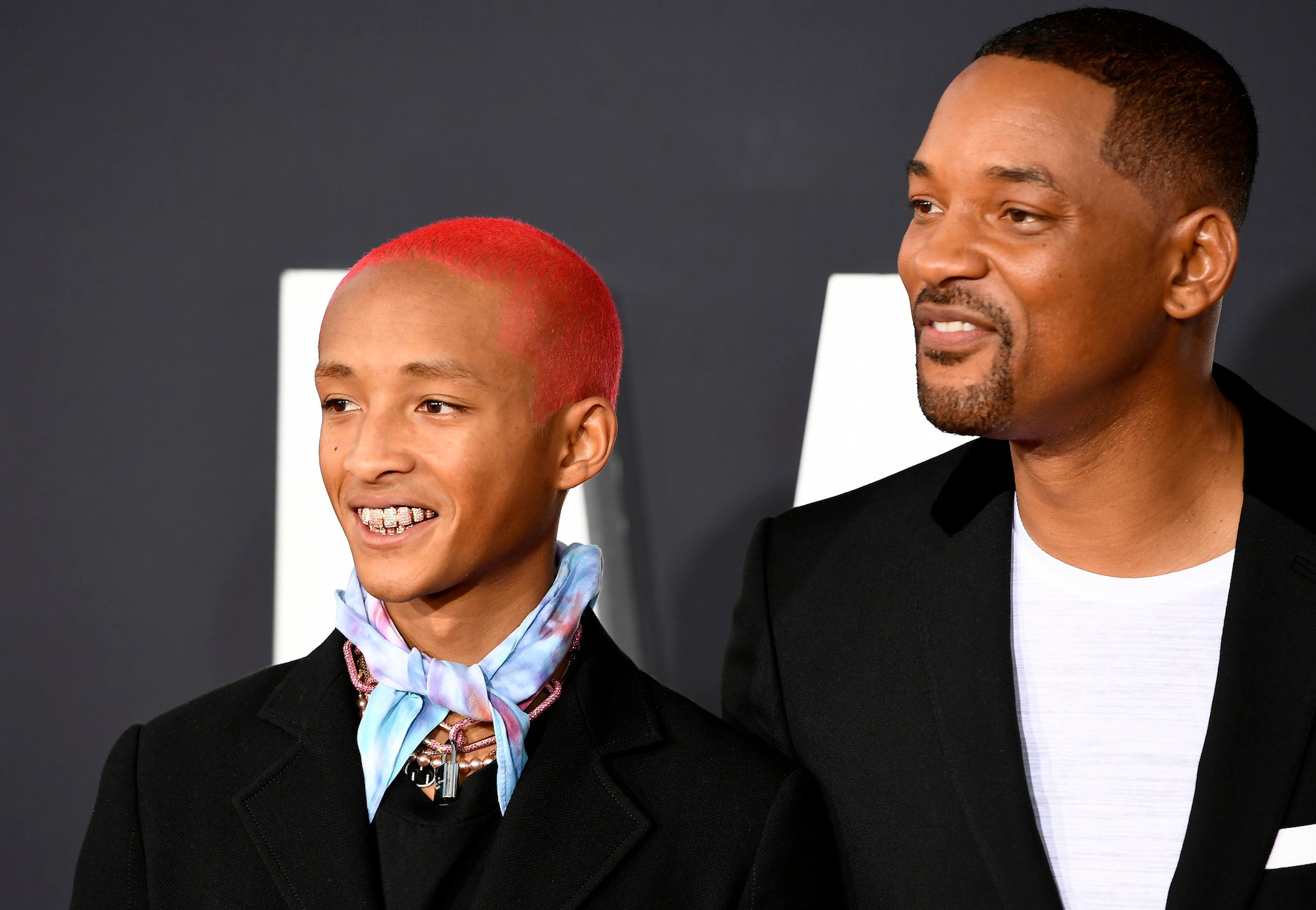 Will and Jada are big fans of letting their kids be their creative selves, and they seemed to have very easy rules in their household.
"We don't do punishment," Will explained to E! News. "The way that we deal with our kids is, they are responsible for their lives. Our concept is, as young as possible, give them as much control over their lives as possible and the concept of punishment, our experience has been — it has a little too much of a negative quality."
Will also visited The Ellen DeGeneres Show with Jaden back in 2013 and talked about his parenting. Will allowed Jaden to skateboard through his home — but once it started ruining their floors, he had to go back to being a typical dad.
"I'm trying to do the newfangled parenting where you let your kids develop as artists, but you're gonna stop messing my floors up, boy," Will said to his son.
Will said he and Jada Pinkett-Smith had to warn one of Jaden's prom dates to 'uninvite' their son
Will created a video for his son's 21st birthday back in July 2019, and it included plenty of flashbacks to when Jaden was just born. At the beginning of the video, Will added a clip of Jada saying, "I just felt like two artists would create a little artist." And the couple certainly did just that, as Jaden has become a successful actor and music artist over the years.
Midway through the video, Will added an interview he had on Jimmy Kimmel Live — and it was about Jaden's prom experience.
"A girl asked Jaden to go on her prom," Will started. "I got the emergency call. And her father's like, 'Hey guys, I don't know, but Jaden just informed Mecca [Kalani] that he's gonna wear a batman suit to her prom. And I'm just calling you guys for a little help here." And Will added that Jada advised this father to tell his daughter to leave Jaden in the dust.
"And Jada said, 'Sir, listen, I am really sorry. But, here's the truth. Just tell her to uninvite him,'" Will joked on the show. "Jaden is not a prom date kind of kid."
Jaden wore the same kooky prom outfit to a famous wedding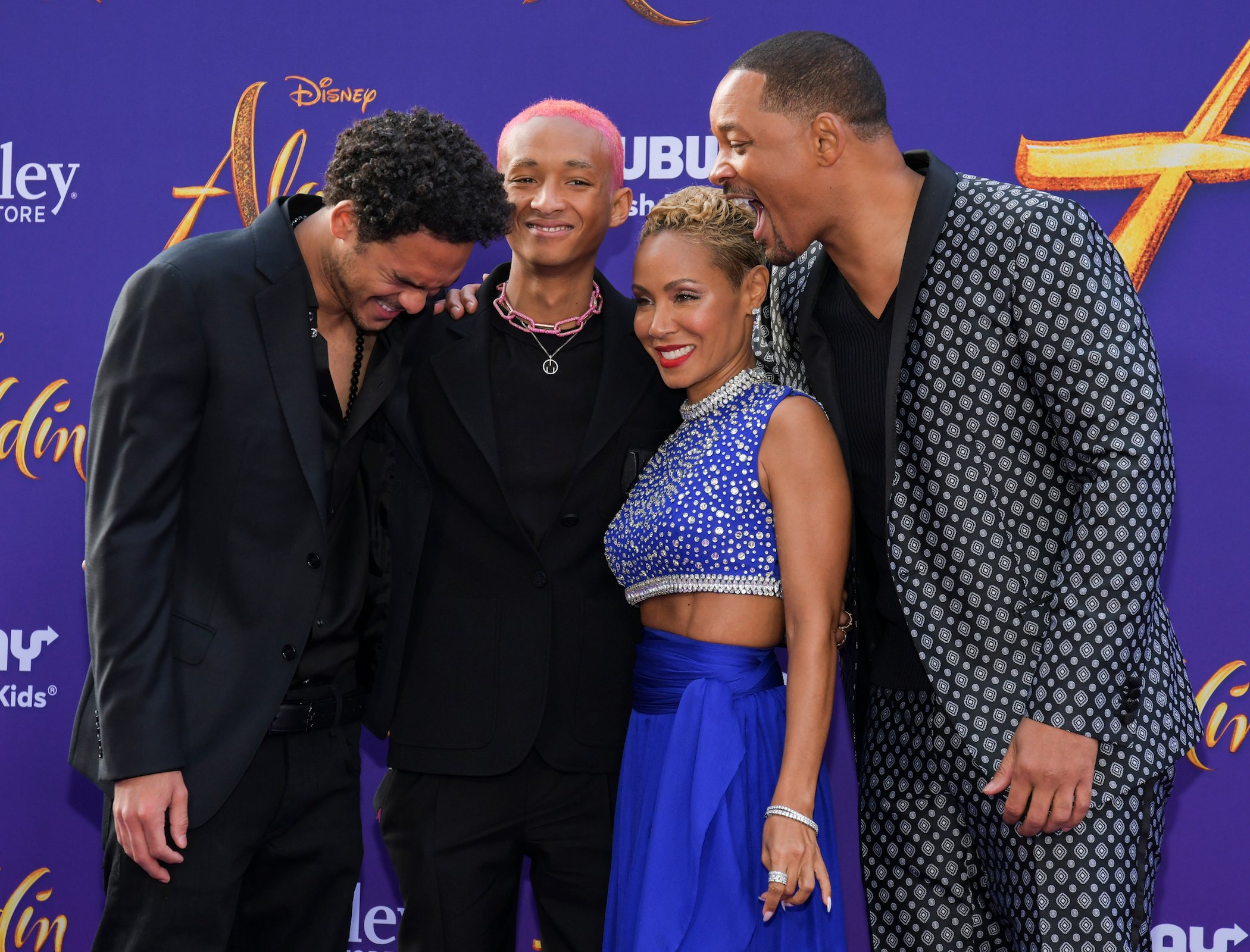 It looks like Jaden's white batman costume wasn't just reserved for prom. Back in 2015, Daily Mail reported he also wore the same suit to Kim Kardashian and Kanye West's wedding.
So, why did Jaden choose this attire? "I felt as though I needed to protect everyone there and needed to have the proper gear to do so," he said.
While Jaden has his own shoe collection now, back in 2015, it doesn't sound like he put too much thought into his everyday wear. "'First I roll over on the bed I built for myself and look at the ground," he explained. "If there are clothes I wore from the previous day and they're not too dirty, that's what I put on."
It seems Jaden's outfit didn't deter his prom date, Mecca Kalani, though. Buzzfeed reports Kalani is good friends with Jaden and Willow, so we're sure she expected Jaden to pull up in a bizarre outfit. We'll have to wait and see what he pulls off in the future!
Check out Showbiz Cheat Sheet on Facebook!