Will Smith Reveals the Secret Behind His First Big Movie Role: "This Is One of the Things I've Never Talked About"
A lot of rappers eventually attempt to cross over into acting. But few have achieved the levels of success as Will Smith. He transformed his Grammy-winning music career into A-list movie stardom. But now, Smith shares a key secret behind his first big movie role, one which changed his approach to the big screen entirely.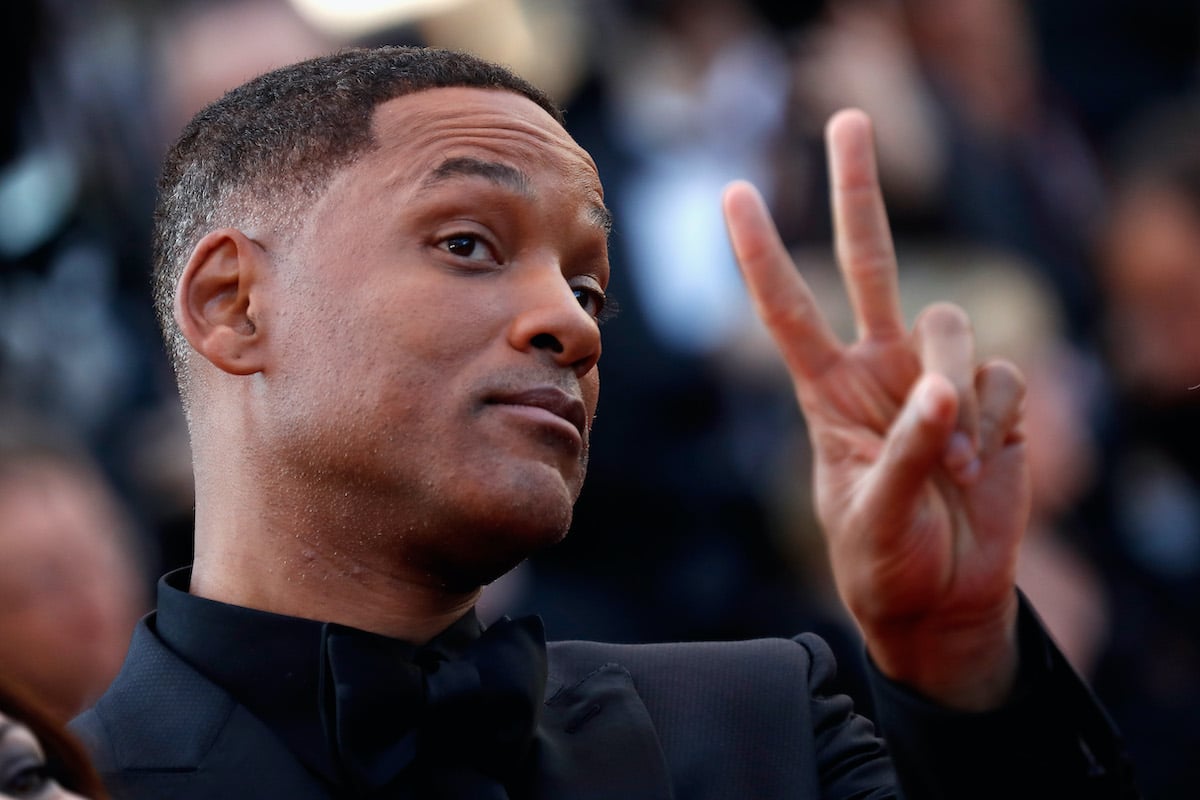 Will Smith is an Oscar-nominated A-list movie star
Smith never acted before his NBC sitcom The Fresh Prince of Bel-Air debuted in 1990. The series was entirely built on his popularity as one-half of hip hop duo DJ Jazzy Jeff & the Fresh Prince. But it proved to be a great place for Smith to hone his acting skills. When the show ended in 1996, it did so just weeks before Independence Day confirmed his leading man status.
Since then, Smith has remained one of Hollywood's most bankable leading men. The Men in Black and Bad Boys franchises kept him a top-tier action-comedy star. And the actor even landed the biggest hit of his career taking on the iconic Genie role in 2019's Aladdin. Smith even earned critical acclaim for his Oscar-nominated turns in Ali and The Pursuit of Happyness.
The actor has revealed how he really sees acting
Of course, none of that has been by accident. Smith has always seemingly retained a big-picture perspective on his career. And in a recent guest appearance on the On One podcast, the actor and producer opened up about his process. For starters, he shared his own personal approach to acting.
Acting is performing actions. You learn how to simulate in an authentic way the reaction to the fantasy circumstances that have been presented. In order to do that, you pay attention to human beings. You learn how to relate. You learn how to have compassion for someone who believes things that you don't believe. You have to completely discard your opinion and tune yourself up to the emotional comprehension of someone else's plight, no matter how foolish it may be to you.
Smith's keen awareness comes through in some of his best on-screen work. After all, fans and critics alike have been impressed by his sometimes transformative turns. Considering how well-defined the actor's public persona is, it's interesting to note how he sets that aside for a role.
Plus, Smith admitted the 1 acting trick he only tried once
The kind of insight Smith now carries with his acting career doesn't just happen overnight, however. The actor had to hone and sharpen how he sees his movie career. And the journey started back when he landed his first big role in 1993's comedy-drama Six Degrees of Separation.
This is one of the things I've never talked about. So I did Method acting on Six Degrees of Separation. Method acting is when you submerge yourself, confining yourself only to the thoughts of the character. … When you do that, you realize Will Smith is a character just like the character is a character. … What you realize is your ego, your personality is a construct just like the character is a construct. … I don't do method acting anymore because when that psychological ground falls it's horrendous.
Some of cinema's most celebrated talents have attributed their success to Method acting. But the technique has drawn criticism for the toll it takes on performers. In keeping with his early experience with it, Smith prefers now to tap into his own personal experiences for inspiration. And it seems to have worked pretty well for him so far.