Will Smith Said His Relationship With Willow Smith Is the 'Most Challenging' and 'Most Beautiful' in His Life
We're learning more about the Smith family than ever before thanks to Red Table Talk. And Will Smith even has his own vlog where he shares candid videos of Jada Pinkett-Smith and their kids, Willow and Jaden Smith.
Back in August 2019, Will posted a video showing him and Jada attending Willow's concert. And Will explained how his relationship with his daughter is one of the "most challenging" his life. Here's what he said.
Will Smith and Jada Pinkett-Smith believe in a very relaxed parenting style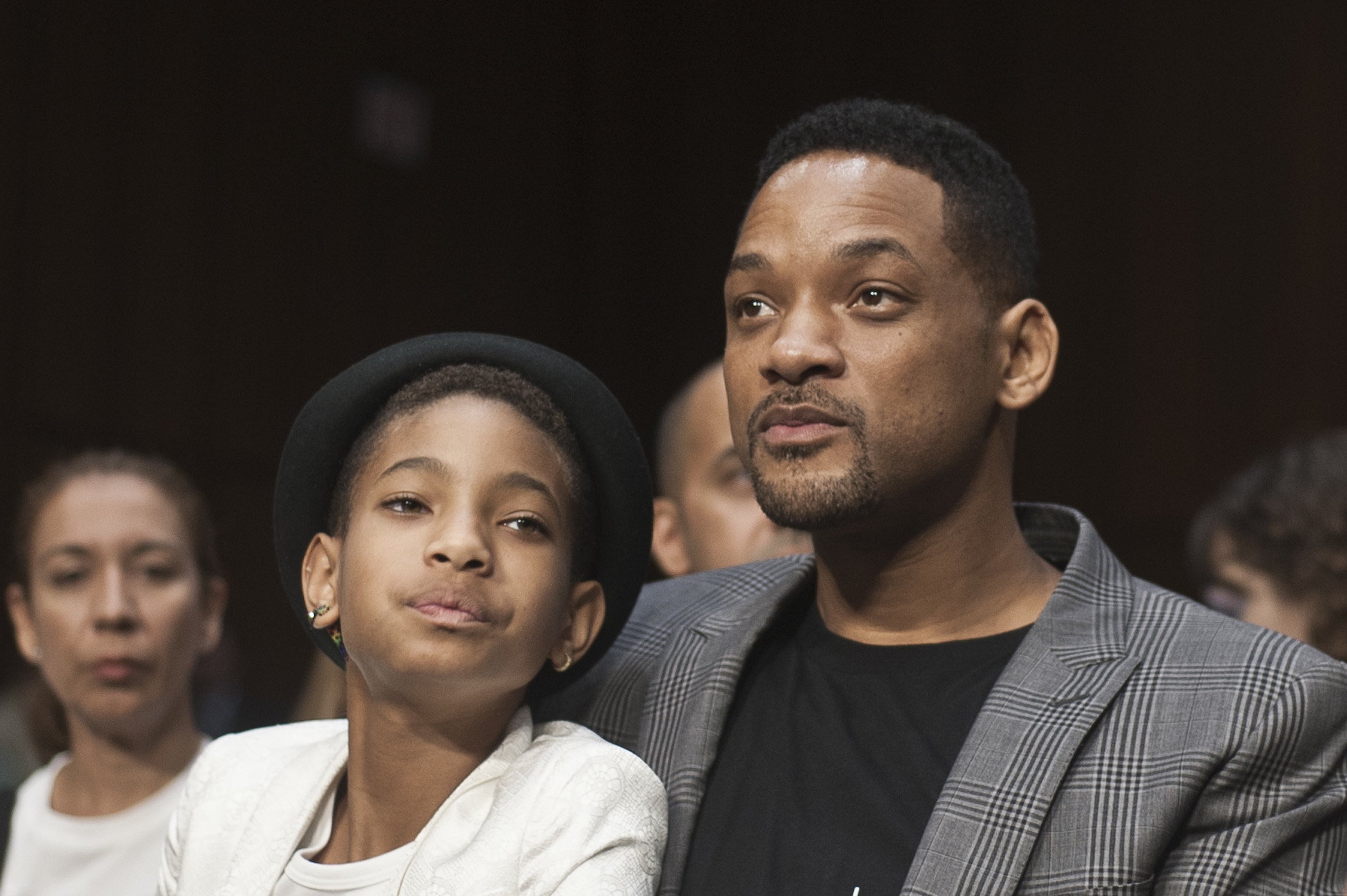 RELATED: Revealing Things We Learned about Jada and Will Smith's Parenting Style
While many adults who grow up in the spotlight have seriously strict rules for their kids, such is not the case for Will and Jada. The couple has a relaxed parenting style so their kids' creativity can flourish. Instead of disciplining Jaden and Willow, Will and Jada try to treat their kids just like they treat each other.
"We respect our children the way we would respect any other person," Will said. "Things like cleaning up their room. You would never tell a full-grown adult to clean their room, so we don't tell our kids to clean their rooms."
Will also added that he and Jada "don't do punishment," as it's extremely negative. "Our concept is, as young as possible, give them as much control over their lives as possible and the concept of punishment, our experience has been — it has a little too much of a negative quality," he added. Will then added that when his kids are allowed to do whatever they want as long as they can explain why they're doing it.
Will created a vlog post showing him and Jaden attending Willow Smith's concert
Not only do Will and Jada have very few rules for their children, but they also support their kids' art unconditionally. Back in August 2019, Will posted a vlog to YouTube showing him and Jada going to Willow's concert.
"This is Willow's night!" Will shouts in the car after joking with Jada about how Jada's always late. "I'm very excited to see my daughter."
On their way to the concert, Will and Jada put on a track from Jaden, too — and they're clearly into it, as they were dancing in their seats. "It's crazy when you can just go off on your kids' music," Jada says.
Finally, the proud parents arrive at Willow's concert. Will and Jada sat in the back and swayed their heads along with their daughters' music. Will then proudly mouths, "That's my baby!" to his camera.
Will explained his complicated relationship with Willow
In his vlog, Will intercepted the concert footage to add a bit about his relationship with his daughter. He added multiple photos and video clips of Willow when she was young and explained the complexities of their father-daughter bond.
"Willow has been the most challenging, most beautiful relationship I've ever had in my life," Will says. "Willow got the best of me that any human being has ever gotten. And it's just a beautiful thing to watch her develop and know how to love her better than I've ever been able to love anybody."
Toward the end of Will's vlog, Jaden joins Willow on stage during her concert. And Jada and Will join their kids afterward to talk about it.
"She's coming in to her own," Will said to the camera with Jaden by his side. "Did you notice that? She's really coming into herself. And you did a great job of supporting her on stage."
We love how close the Smith family is, and we can't wait to continue watching Will's vlogging adventures to get to know his family even better.
Check out Showbiz Cheat Sheet on Facebook!