Will Smith Brought a Real-Life Skill from 'The Fresh Prince of Bel-Air' into 1 of His Movies
Will Smith's career has taken many forms over the years. From rapper to TV actor to full-blown movie star, Smith has conquered every medium he's tackled. Yet, he always puts a piece of himself in every project. Take, for instance, the fact that Smith demonstrated the very same real-life skill in more than one project.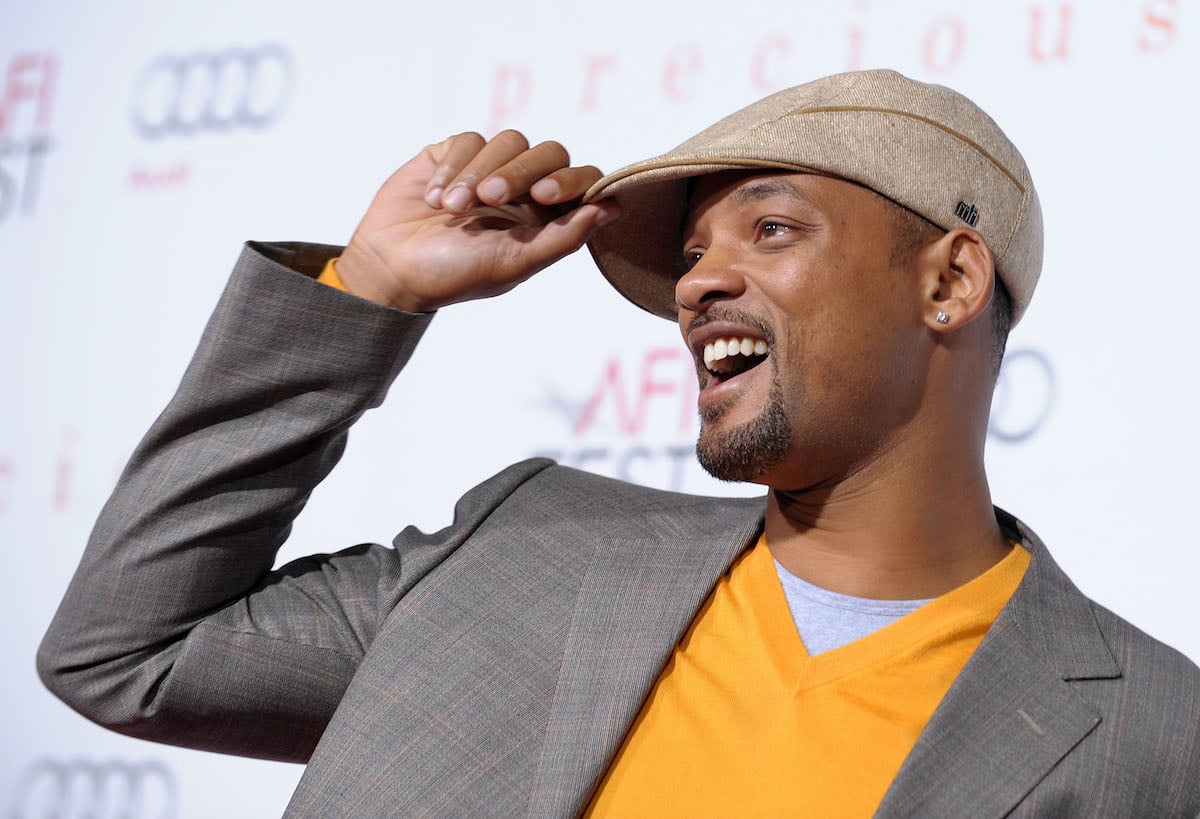 The story of how Will Smith became an actor
Prior to The Fresh Prince of Bel-Air, Smith had absolutely zero acting experience. In fact, his role on that show — in which he played "Will Smith," naturally — was tailor-made for him. Under his rap name The Fresh Prince, he had already established a fun-loving persona. What the NBC sitcom provided was a fish-out-of-water premise wherein hilarity could ensue.
Smith acknowledged The Fresh Prince of Bel-Air gave him on-the-job training as an actor prior to his movie career. It certainly helped the TV show gave the star grounding in his own personality and upbringing, such as his character's West Philadelphia background. But throughout its run, The Fresh Prince of Bel-Air also incorporated other Smith-specific details.
RELATED: Will Smith's Worst Movies, According to Critics, Are Films to Desperately Avoid
Can Will Smith solve a Rubik's Cube?
The season 3 episode "The Alma Matter" is the perfect example. In the episode, Will tags along with Carlton (Alfonso Ribeiro) to his interview at Princeton University. Carlton doesn't get accepted, but Will wins over the interview (Earl Boen). The big fulcrum point of their interaction occurs when Will — in a matter of seconds — solves the Rubik's Cube on his desk.
As it turns out, this is a skill Smith has in real life. Fans might remember he even brought it back later in his career. Similarly to The Fresh Prince of Bel-Air, Smith's character in The Pursuit of Happyness wins entrance in an internship program partly because of his Rubik's Cube skills.
According to the Chicago Tribune, the actor even sharpened this skill for the movie. After a few hours of instruction, Smith was officially a master at the Rubik's Cube. So while Smith swore off Method acting long ago, he fully committed to the ability to memorize the solution to the iconic 1980s puzzle.
RELATED: Will Smith Said Jaden Smith Had a Tough Time Getting Into Character in a Film Because He Was Too Privileged
His next movie might be channeling 'The Pursuit of Happyness'
The Pursuit of Happyness is often touted as one of Smith's finest performances. In fact, he arguably came close to winning the Academy Award that year, in which he lost to Forest Whitaker in The Last King of Scotland. But Smith's next role could get him back in the award conversation.
In King Richard, he'll play Richard Williams, father of tennis players Venus and Serena Williams. The movie sounds like it could harken back to the parental poignancy of The Pursuit of Happyness. King Richard releases in theaters and HBO Max on Nov. 19, 2021, though it won't feature Smith's Rubik's Cube skills. Probably.