Will Smith's Superhero Sequel Could Still Happen, His Co-Star Said
Will Smith movies tend to connect with audiences. So why didn't the actor's superhero movie launch a franchise?
Will Smith's filmography might consist mostly of all-timers such as Bad Boys, Independence Day, Men in Black, Hitch, and I Am Legend. But the actor's career has also suffered massive letdowns like Wild Wild West, After Earth, and Gemini Man. Right in the middle of all those blockbuster movies sits Smith's 2008 superhero movie Hancock, which failed to launch a franchise. But the film's co-star believes it still could happen.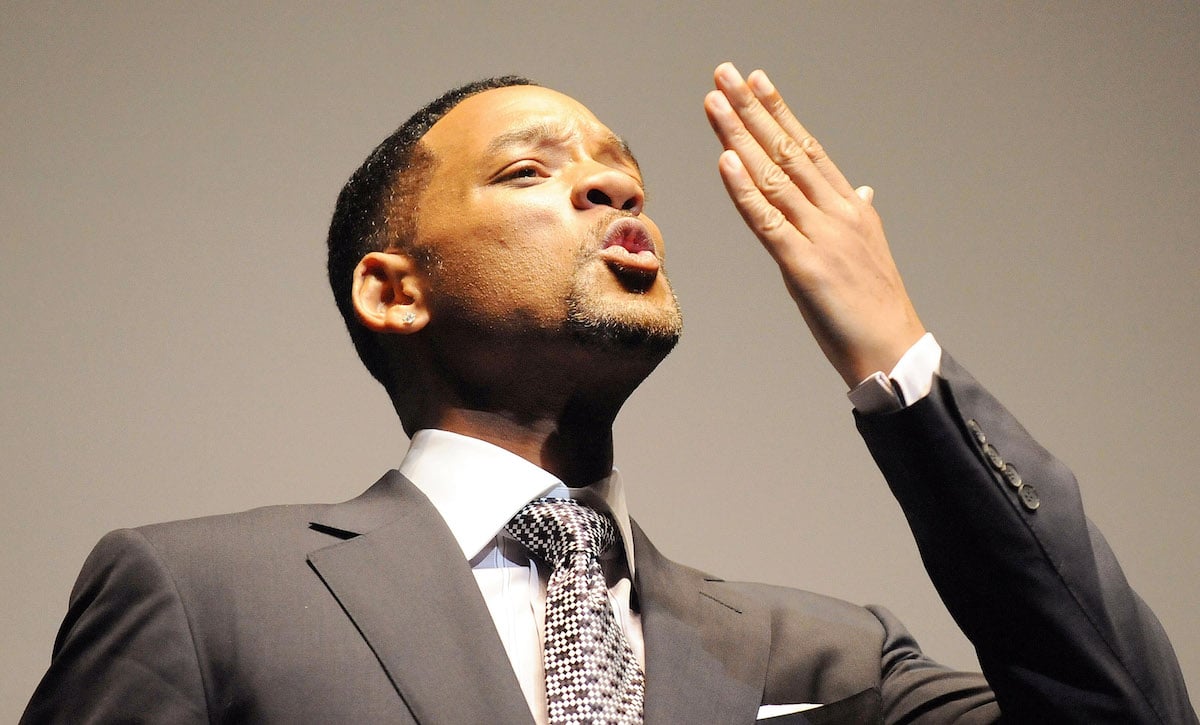 Will Smith suited up as an original superhero in 'Hancock'
With all the Marvel and DC adpatations, there's precious little room for original superhero movies to shine. Still, Smith and director Peter Berg (Friday Night Lights) made an attempt at the genre with Hancock. The story of a down-and-out superhero who gets a brand-new image, the movie performed solid business in theaters. According to Box Office Mojo, it earned $629 million worldwide against a $150 million budget.
For most stars, that might seem like enough to green-light a sequel. But for Smith, that's a far cry from his biggest hits. The actor has been very public about his concerns about his sequels, such as those in the Men in Black franchise, failing to live up to the original installment. So Hancock has remained a standalone for more than a decade, a rare instance of a hit Smith movie that failed to make much of an impact either way.
Charlize Theron believes a sequel could still happen
Still, Hancock 2 isn't completely dead. Every few years, reports of a potential sequel have popped up, despite little development. Charlize Theron — whose character in the original film has mysterious ties to Smith's Hancock — even spoke about the possibility in 2020. While promoting another superhero movie, Netflix's The Old Guard, Theron revealed she is still ready and willing to return for another Hancock if it happens.
"For a while, we [talked about Hancock 2]," Theron told ComicBook.com. "I think closer to when the movie came out, but not in recent years, no. We'll be super heroes with our walkers, you know. And I'll still go. I'll still make that movie. I would do it in a heartbeat."
Incidentally, The Old Guard has a sequel in the works, as does Theron's Atomic Blonde. And Smith just released Bad Boys for Life and has sequels to Bright and Aladdin on the way. So neither actor is particularly hesitant about going back for more. If the demand for Hancock 2 was there, perhaps it could get made. But right now, it doesn't seem like general audiences have much interest in seeing Smith and Theron reunite.
Will Smith later headlined another superhero movie
Of course, Hancock wasn't Smith's last time starring in a superhero movie. However, he hasn't committed to playing the hero again. Instead, he co-headlined 2016's Suicide Squad opposite Margot Robbie's Harley Quinn. That film too was a huge commercial hit, though it divided fans and critics.
Instead of a direct sequel, Warner Bros. follows it with 2021's The Suicide Squad, a soft reboot that keeps only a handful of stars from the previous film. Smith isn't back as Deadshot this time around, though reportedly the door is still open for him to reprise the role again in the DC Extended Universe at some point.