Will Smith Once Paid Tribute to His Acting Mentor: 'Every Young Man Needs an Uncle Phil'
After six seasons on NBC's The Fresh Prince of Bel-Air, Will Smith was ready to move on. But the star walked away from his hit sitcom with a ton of acting experience. Prior to the show, Smith had never acted before. And he credits his experience on The Fresh Prince of Bel-Air with helping him hone his craft. In particular, Smith singles out the mentorship of James Avery.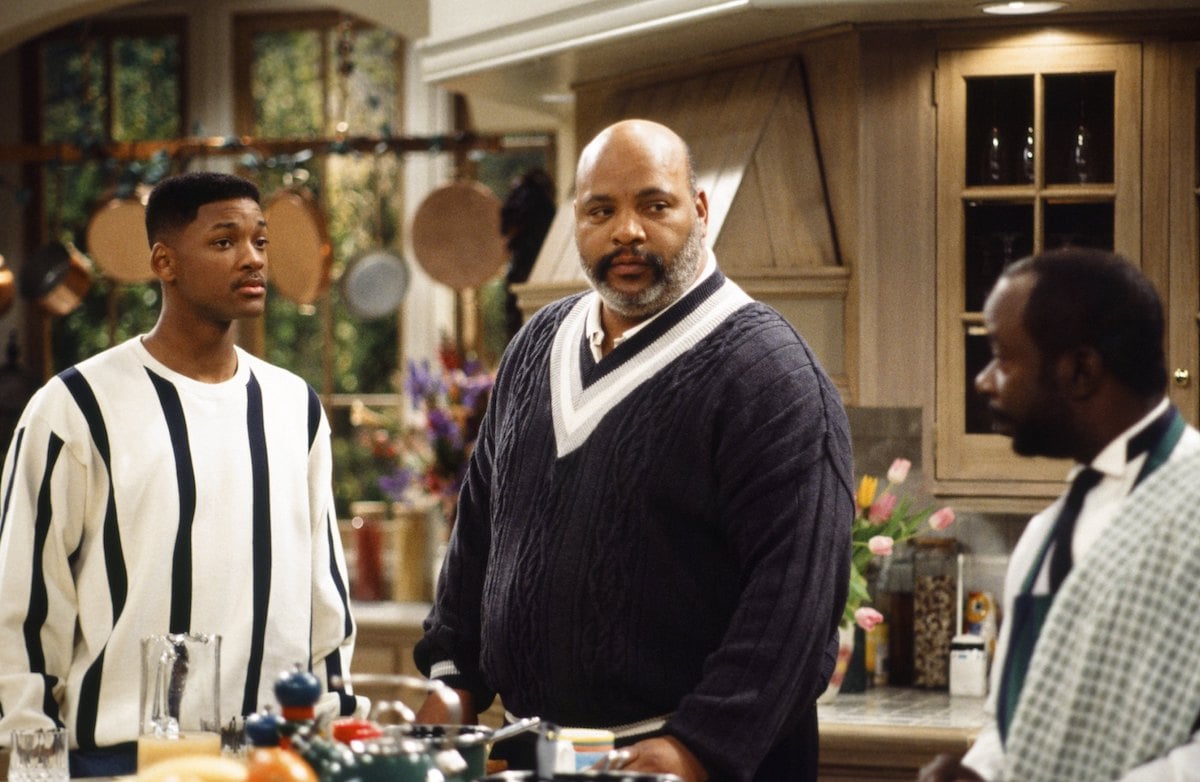 A 2020 special reunited Will Smith with the 'Fresh Prince' cast
Avery played Philip "Uncle Phil" Banks throughout The Fresh Prince of Bel-Air. And behind the scenes, it seems Avery — who died in 2013 — was the heart of the show's cast. In 2020, Smith and his co-stars came together to celebrate the 30th anniversary of the show's premiere. And naturally, Avery came up, as his former castmates mourned his death at age 68.
Smith in particular shared how much his relationship with his on-screen father figure carried into real life. Avery took it upon himself to be a mentor to his younger co-stars. And as they reminisced about his presence on the set, The Fresh Prince of Bel-Air cast looked back at his finest and funniest moments throughout the show's six-season run. 
Will Smith on James Avery warmed fans' hearts
Despite ascending to box office royalty after the show ended, Smith always looked back fondly on The Fresh Prince of Bel-Air. He even remains close friends with many of his former co-stars to this day. So when news of Avery's death broke, the show's cast experienced its first — and perhaps its most devastating — loss. And it didn't take long for Smith to comment on his death.
"Some of my greatest lessons in Acting, Living and being a respectable human being came through James Avery," Smith wrote on Facebook at the time. "Every young man needs an Uncle Phil. Rest in Peace."
While short and to the point, Smith's message captures the essence of Avery's role as his acting mentor. In fact, the actor credits Avery with guiding him to deliver arguably the show's most heart-wrenching moment. Of course, the scene in question is the one in which Will (Smith) emotionally breaks down to Uncle Phil after his absentee father (Ben Vereen) abandons him all over again.
'The Fresh Prince of Bel-Air' reboot is coming soon to Peacock
Even decades later, the work Smith, Avery, and The Fresh Prince of Bel-Air cast delivered lives on. The show remains popular with generations of fans. And in true Hollywood fashion, it's coming around again in the form of a reboot.
Although the project is still developing, Smith will produce The Fresh Prince of Bel-Air reboot. The show — inspired by a viral video from 2019 — will reportedly take a more dramatic approach to the original show's premise. NBC's Peacock streaming service has already picked it up for two seasons.