Will Smith Catfished Fans With Supposed Body Positivity
Will Smith is a rapper, singer, producer, and entrepreneur, who has headlined some of the biggest blockbusters ever to come out of Hollywood. Smith, who has been in the spotlight since the early '90s, is often referred to as one of the nicest stars in the film industry and is frequently looked to for inspiration and motivation from young people who wish to emulate his success.
On May 2, Smith took to Instagram to share a photo that was quickly heralded by fans and journalists as "brave." However, in the days that followed his social media share, the actor was slammed for using the body positivity movement in order to promote his next business venture. 
Will Smith is one of Hollywood's biggest icons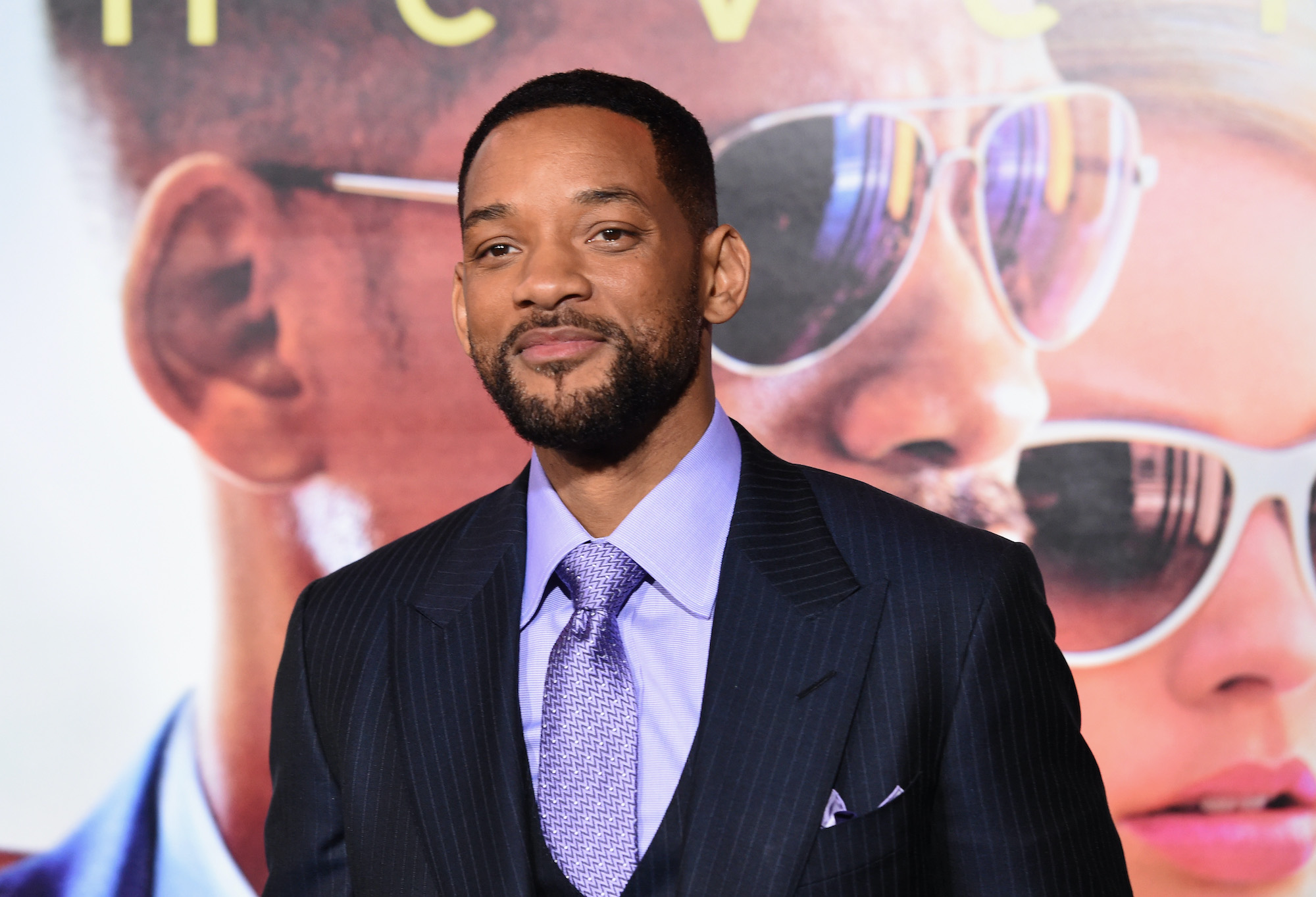 RELATED: How Did Will Smith Become Famous?
Smith first rose to fame as a rapper, earning acclaim as The Fresh Prince. For his profanity-free, catchy rap tunes, Smith became quite wealthy — but lost it all before turning his career around, becoming an actor, and landing the leading role in the iconic TV series The Fresh Prince of Bel-Air. The series ran for six seasons before going off the air in 1996 — and by that time, Smith was considered to be one of the most bankable actors in Hollywood.
A few of Smith's most popular films include Independence Day, Bad Boys, The Pursuit of Happyness, Men in Black, Men in Black II, Hitch, and I Am Legend. He has earned acclaim for his versatility, acting in everything from big action movies to charming comedies and futuristic thrillers. Smith has done it all while building a family with his longtime partner, wife Jada Pinkett Smith.
Will Smith recently shared a revealing photo on social media
RELATED: How Do Will Smith and Jada Pinkett Smith Make Their Marriage Work?
In recent years, Smith has taken a step back from Hollywood films, focusing instead on business ventures and smaller, family projects. Still, he has remained active on social media, connecting with fans and followers.
On May 2, Smith shared an especially revealing portrait. The picture features Smith standing shirtless, wearing a casual pair of shorts and an unzipped hoodie. The actor captioned the photo: "I'm gonna be real wit yall – I'm in the worst shape of my life."
While fans and celebrities alike rushed to praise Smith for the candid nature of his post and for his brutal honesty, the days that followed the share saw people singing a different tune — especially once Smith revealed his newest project.
Why are people slamming Will Smith's confessional post?
RELATED: Why Will Smith Turned Down 'Independence Day 2'
Only two days after sharing the original post on Instagram, Smith posted another shirtless picture — this time with a caption that read "This is the body that carried me through an entire pandemic and countless days grazing thru the pantry. I love this body, but I wanna FEEL better. No more midnight muffins…this is it! Imma get in the BEST SHAPE OF MY LIFE!!!!!"
In the post, the actor revealed that he is partnering with YouTube to create a brand-new original series that will document his health and fitness journey.
Fans felt catfished by the whole ordeal, and took to social media to share their thoughts on Smith's posts.
"Don't get it twisted, Will Smith will probably make 7-figures from his upcoming transformation. It's great that he is sharing the fitness journey for body positivity and all that, but you are NOT the same," one critic on Twitter detailed.
"Sooooo he purposely got out shape to purposely make a documentary about his journey getting in shape???? I get it I get it!" another fan wrote.
Clearly, many people are less than thrilled with Smith — and only time will tell if they decide to tune into his new YouTube series in spite of that. 
That said, Smith is allowed to want to better himself, and having a series on YouTube isn't a bad thing. But most fans can agree that Smith shouldn't be applauded for embracing his body or for being body positive when his Instagram confessional was rooted in setting the scene for his new series.