Will There Be a 'Harlots' Season 4? Fans React After Hulu Officially Cancels the Show
The ladies of Harlots have shut their doors. Hulu's acclaimed period drama about brothel owners and prostitutes in 18th century London has officially been canceled after three seasons. The news comes nearly a year after the show's last episodes arrived on the streaming service. 
Harlots starred Samantha Morton as ambitious madam Margaret Wells and Lesley Manville as her powerful rival Lydia Quigley. The cast also included Jessica Brown-Findlay, Liv Tyler, and Eloise Smyth. 
Fans were hoping for 'Harlots' Season 4
The Harlots Season 3 finale premiered on August 28, 2019. Since then, the show's fans have been waiting for news about a possible fourth season. While the season 3 finale wrapped up key storylines, viewers were still hoping that there were more episodes to come. 
"Absolutely the best ending to the season," one tweeted. "BRAVO! Over the moon with the ending. Looking forward to another season."
"I see what you did there," another wrote. "Wrapped everything in a nice bow. I'm still gonna need a season 4." 
Viewers are disappointed that 'Harlots' won't be coming back 
RELATED: Harlots: Why Fans Need a Fourth Season
Given the way Harlots wrapped up various loose ends at the end of season 3, it's not a huge surprise that the show has been canceled. Previously, new seasons had been announced a few months after the previous season ended. As more time passed after the end of season 3, it seemed less and less likely that Harlots Season 4 would be happening.
Still, fans are disappointed to learn that the show has officially been canceled. 
"#Harlots is exactly the kind of period drama we need to see more of on our televisions and the fact that it's been cancelled is a tragedy," one tweeted
"Bummer! #harlots was sly, smart, funny and feminist…it's take on sexism, race & class shrewdly package in a show supposedly about sex," another wrote. "Why is it always the best writing on TV that gets killed?"
'Harlots' championed female creators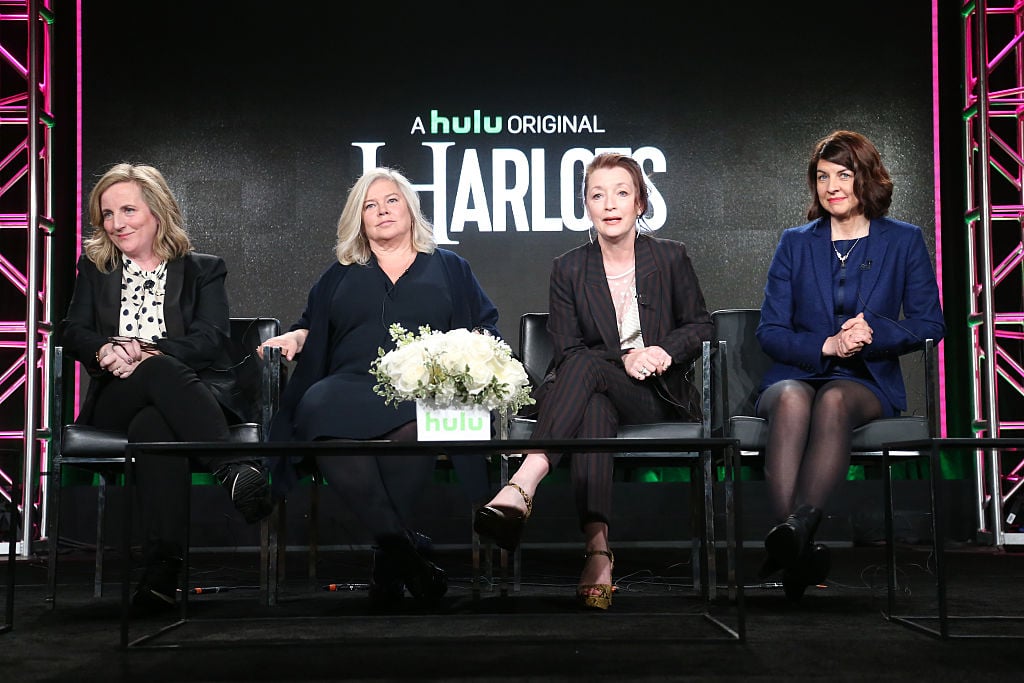 Not only did Harlots have female-focused storylines, but it also championed female creators behind the scenes. All the directors and writers on the show — which premiered in 2017 — were women. 
"The world of prostitutes and brothels is a very familiar trope for fiction and film, but what [writer Moira Buffini] wanted to do was to do it exclusively from the female point of view," producer Alison Owen told The Hollywood Reporter.  
"We obviously wanted to get the best people for the job. What we found were the best people for the job tended to be the female voices, because they connect with these women in a very visceral way," Owen added. "That's not to say that we wouldn't have hired a guy if he interviewed well for that job, but as it happened, we just found a great group of women and it worked out incredibly well."
Check out Showbiz Cheat Sheet on Facebook!