Will There Be an 'Outlander' Season 8? Caitriona Balfe Weighs In
Outlander Season 6 comes out in early 2022, and Outlander Season 7 has already by green-lit by Starz. But will there be an Outlander Season 8? With eight Outlander books already published, a ninth coming out in November 2021, and one more book down the pipeline, the time-traveling period drama is far from running out of source material. In a new interview, Caitriona Balfe shared her feelings about continuing the show past season 7.
[Spoiler alert: This article contains spoilers for Outlander Season 5.]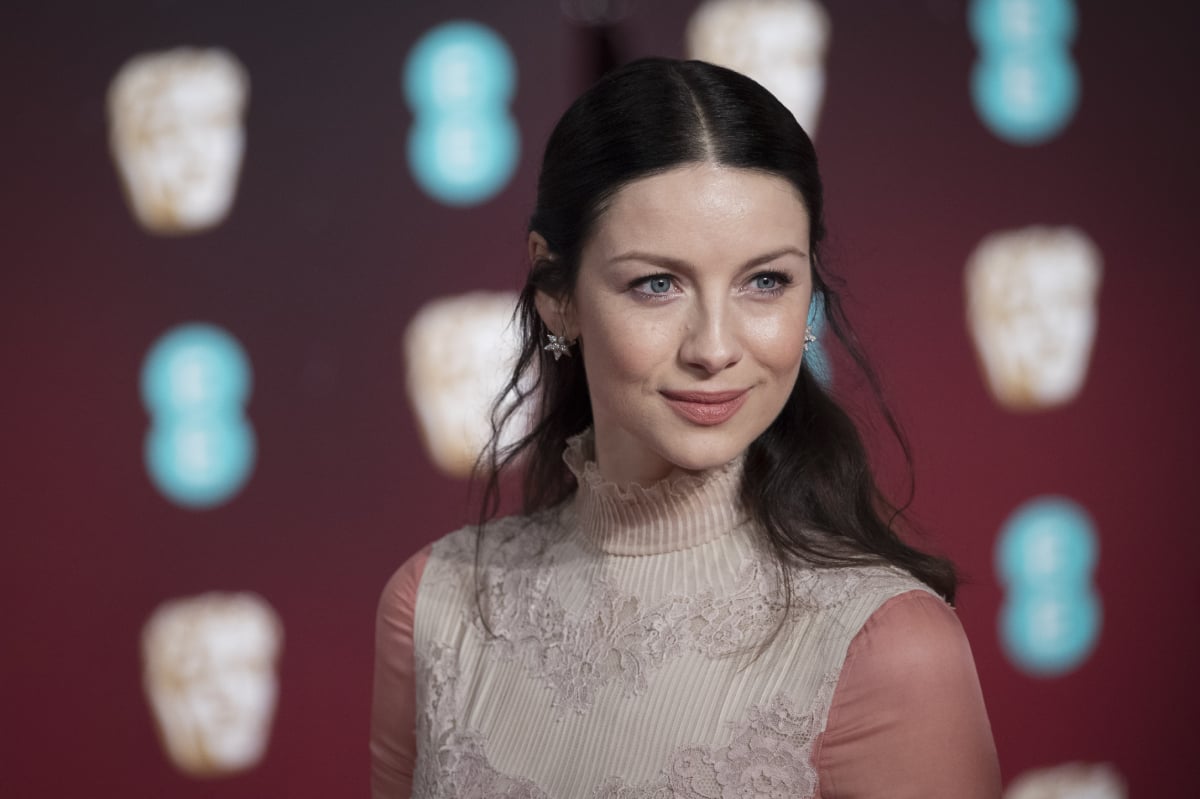 Caitriona Balfe is down for 'Outlander' Season 8
Outlander Season 7 was confirmed in March 2021 by Starz. In June 2021, the series announced season 6 would only be eight episodes long and season 7 will be extended to 16. Outlander Season 6 was shortened so the "Droughtlander" could end sooner rather than later. By the time the 90-minute season premiere airs in early 2022, it will have been two years since the last Outlander season premiere.
In an interview with the Variety's Awards Circuit podcast, Balfe talked all things Outlander Season 6. And she commented on the possibility of a season 8.
"I think as long as the scripts remain good and we still have new things to explore, I think that that's always good," Balfe said.
"If we can all be excited about the work that we're doing, that's to me, the gravy, so, let's see," she added.
RELATED: 'Outlander': Caitriona Balfe Promises Short Season 6 Doesn't Mean Less Action — 'There's a Lot Going On'
Caitriona Balfe teases what's to come in 'Outlander' Season 6
Balfe is proud of what they created in Outlander Season 6. She said it will be a change of pace for the series. Not only because of the changes the coronavirus (COVID-19) pandemic made to filming, but also because of the plot.
"For Claire, it's a really cool season, actually," she said. "You're gonna see Claire destabilized in a way that we've never really seen her before. And a lot of that has to do with the repercussions of what happened at the end of last season."
Claire was kidnapped and sexually assaulted in the season 5 finale, and Jamie killed her captors with the help of other men on Fraser's Ridge. The season premiere of Outlander Season 6 will be 90 minutes long. At New York Comic Con 2021, Balfe shed some light on what the Outlander Season 6 premiere, "Echoes," will be about. Balfe said:
"As much as she wants to continue on as if nothing has happened, and as Sam said, Jamie is so aware of it, he's watching her. And I think everybody is much more aware of what's going on with Claire than she is until it becomes too much and she has to deal with it. It has an effect on every aspect of her life and definitely about her life as a healer/doctor."
RELATED: 'Outlander': Caitriona Balfe Gushes Over Sam Heughan's Acting in Season 6
Which 'Outlander' book is season 6 based on?
By all accounts, Balfe seems all in for an Outlander Season 8. And the Outlander fanbase is ever growing. There is plenty of momentum for the series to continue basing a season on each Outlander book. Should that continue, Outlander could end with season 10, as Gabaldon plans to end the book series with book 10. Outlander Book 9, Go Tell the Bees That I Am Gone, comes out Nov. 23, 2021.
The series does its best to fit a book's worth of plot in each season. Naturally, some things are left out and others are thrown in early or saved for later. But Outlander Season 6 will mostly be based on Outlander Book 6, A Breath of Snow and Ashes. In it, Jamie and Claire go through some of their most harrowing experiences yet. And the American Revolutionary War on the horizon only complicates matters more.
Balfe told Entertainment Weekly season 6 will be "twisted" and "heartbreaking." And the main villains of the season will differ from seasons past. The Christie family will cause the most turmoil on Fraser's Ridge this season. And Balfe again used the word "destabilizing" to describe the effect this family has on her family's life on the Ridge.
"[The Christies] aren't your typical villains, which is great and refreshing," Balfe said. "Claire and Malva build a great relationship and bond. It's very destabilizing for Claire. It's a really heartbreaking, but a really twisted narrative that they all get embroiled in."
Outlander Season 7 will begin production in 2022. Keep your eyes peeled for more updates about Outlander Season 8.