'Will Trent' Season 1 Episode 2 Recap: Angie Opens up About Her Past in 'I'm a Pretty Observant Guy'
For those who tuned into ABC during the Will Trent series premiere, they will remember that episode 1 left off on grim circumstances. Paul Campano, played by Mark-Paul Gosselaar, showed up on Will Trent's doorstep, who had just had a late-night rendezvous with Angie Polaski, wearing a bloody shirt. He claimed that he shot the man who took his daughter. And Will Trent Season 1 Episode 2 picked up right where the pilot left off.
[Spoiler alert: This article contains spoilers from Will Trent Season 1 Episode 2, "I'm a Pretty Observant Guy."]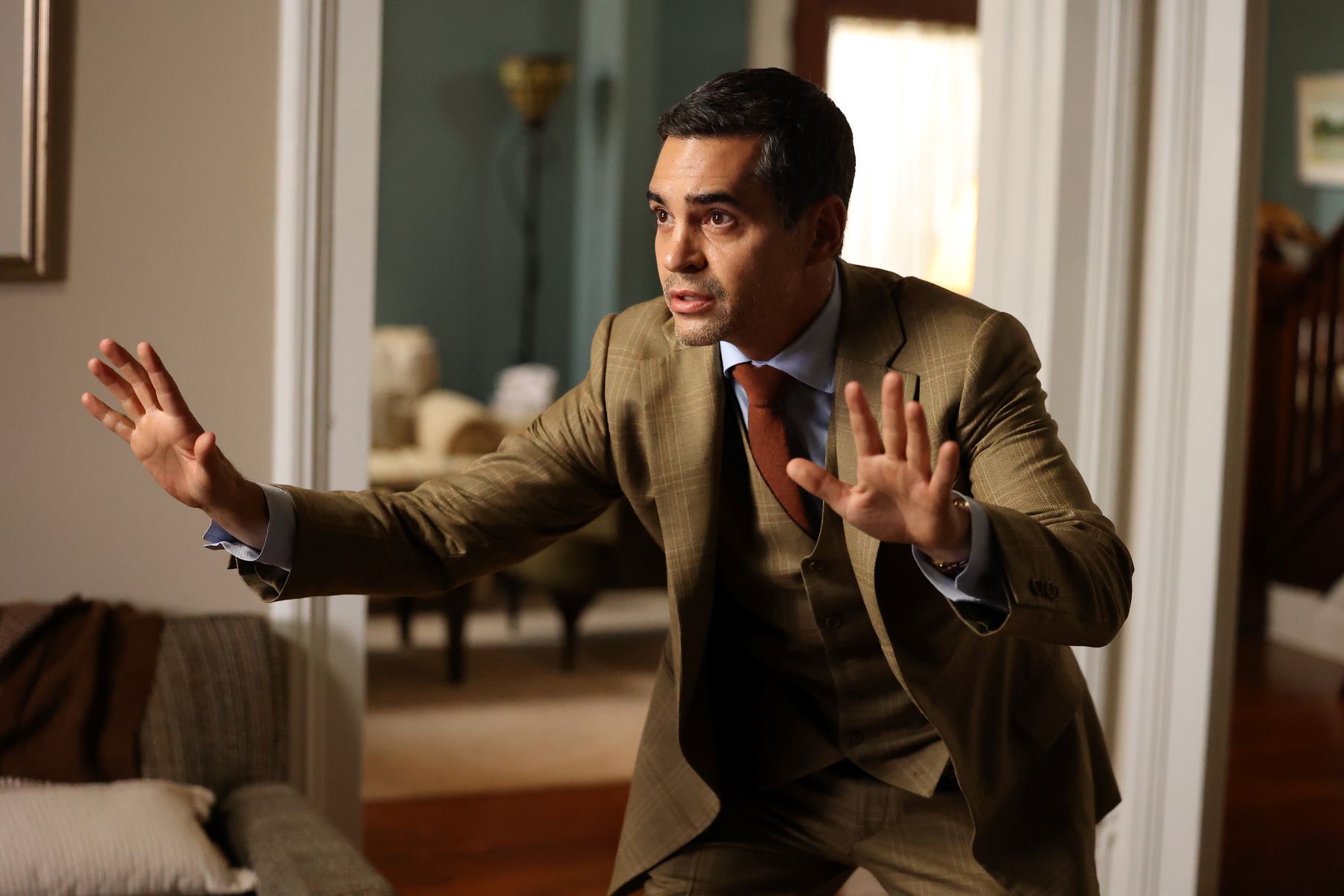 Did Mark-Paul Gosselaar's character kill the man who took his daughter in 'Will Trent' Season 1 Episode 2?
At 3:17 a.m. in Will Trent Season 1 Episode 2, a drunk Paul accidentally shoots Evan Bernard, his daughter Emma's English teacher. He later explains to Will and Angie that he thought something happened between Evan and Emma because she had wanted to transfer out of his class after spending copious amounts of time at his office. According to Paul, Emma's behavior completely changed after this incident.
Will and Angie arrest Paul and drive to Evan's house, where he lies bleeding out in his driveway. Before the ambulance arrives, Will searches the property and surmises that Evan got up to lock his front door after being shot and returned to his spot on the driveway.
Paul writes his statement at the precinct, and Angie discovers that Evan was on a burner phone when he opened the door for Paul. She also learns that everyone knows that she and Will have a thing. While speaking with her former partner and sponsor, Franklin, Angie reveals that Will is like her "arm." Franklin accuses them of being co-dependent, but she insists they never talk about "anything that matters."
Angie also comes clean about wearing a fentanyl patch while undercover. But she brushes it off and promises Franklin that she will attend a meeting soon.
Will later asks Angie to dinner, even though they typically just "scurry around in the shadows and wallow in shame." She agrees to go out after he finds Emma.
Will goes to the hospital in Will Trent Season 1 Episode 2, where Evan has recovered. While speaking with him, Will learns that Evan might have tutored Emma's first kidnapper Warren, even though he denies it. Will also accuses Evan of making a sexual advance toward Emma, which he denies.
Is there another accomplice?
Abigail Campano, played by Jennifer Morrison, receives a ransom call for $3 million in Will Trent Season 1 Episode 2. The kidnapper also sends a video of Emma, where she pleads for her mother to pay the money. However, the GBI advises against that. Abigail gives Will six hours before she pays the ransom.
The hospital finds Evan's burner phone, which they give to Will and Faith. They then go to Emma's school, where they learn that Kayla and Evan were sleeping together. In Evan's office, Will tells Evan that they matched his DNA to the semen found on Kayla — even though the test results hadn't come in. But Evan admits to having a sexual relationship with Kayla.
Will and Faith arrest Evan and get a warrant to search his house. There, the smell of bleach is overwhelming, and they find a girl's room. At the station, Will tells Amanda Wagner to give Abigail the OK to pay the ransom.
Elsewhere in Will Trent Season 1 Episode 2, Angie and Michael Ormewood get a new case where a woman, Sasha, was murdered in her apartment. The partners follow a trail of blue hair dye to her neighbor's unit.
The neighbor, Nico, who goes by they/them, admits that they were in Sasha's apartment dying their hair when they heard someone fighting with Sasha. Angie and Ormewood think they are lying about not knowing who it was, so they take them into custody. Later, Angie gets Nico to open up, and they reveal they saw their landlord dump a hammer in the dumpster.
While searching through the dumpster, Ormewood apologizes to Angie for drunkenly sleeping with her in the past.
Do they save Emma in 'Will Trent' Season 1 Episode 2?
Abigail pays the ransom in Will Trent Season 1 Episode 2, and the GBI gets a location from the money transfer. However, Evan's accomplice moves Emma before the cops get there. They throw her in the trunk of a car and try to push it into a body of water. But the vehicle gets stuck before it can submerge.
Faith discovers that Emma and Kayla recorded a song for graduation at Warren's studio. And Mary Clark, the school's guidance counselor, was the chaperone. Will visits Mary and realizes she's the third kidnapper. He confirms this when he uses Evan's burner phone to call a number, and another phone rings in the house.
Before Mary can shoot Will, Faith shows up and tases her. Back at the GBI, Mary is a closed book, but they learn that Evan raped her when she was in high school. So Will asks Angie to talk to Mary, and we learn that Angie's mother solicited her to men, starting when she was five. And when Angie was seven, she found her mother had overdosed in the bathroom. Angie craved her mother's approval, just like Mary did with Evan.
Mary reveals that Evan wanted her to kill Emma, and she tells Angie where the teenage girl is. They rescue Emma, and she reunites with her parents.
Later, Amanda tells Will and Faith that she wants them to continue their partnership. And Angie breaks her and Will's plan to go out on a date. They can't be together because he reminds her of her awful past. But Will counters that she is the person who saved him. And Angie reveals that she gave her keys to his place to Nico, who will walk Betty. This all but ends their conversation — for now.
At the end of Will Trent Season 1 Episode 2, Paul goes to Will's house to thank him for saving Emma. And he offers to help him fix his graffitied car.
Will Trent airs Tuesdays at 10 p.m. ET on ABC. Fans can also watch the series on Hulu.
For more on the entertainment world and exclusive interviews, subscribe to Showbiz Cheat Sheet's YouTube channel.