'Will Trent' Season 1 Episode 3 Preview: The Next Case Contains 'Real Atlanta History'
ABC has found its next hit with Will Trent, based on the book series of the same name by Karin Slaughter. Only two episodes have aired, and we're already obsessed. The show tells the story of Will Trent, a GBI agent with a dark and mysterious past. Hopefully, viewers will learn more about it during the upcoming hour, Will Trent Season 1 Episode 3, "Don't Let It Happen Again."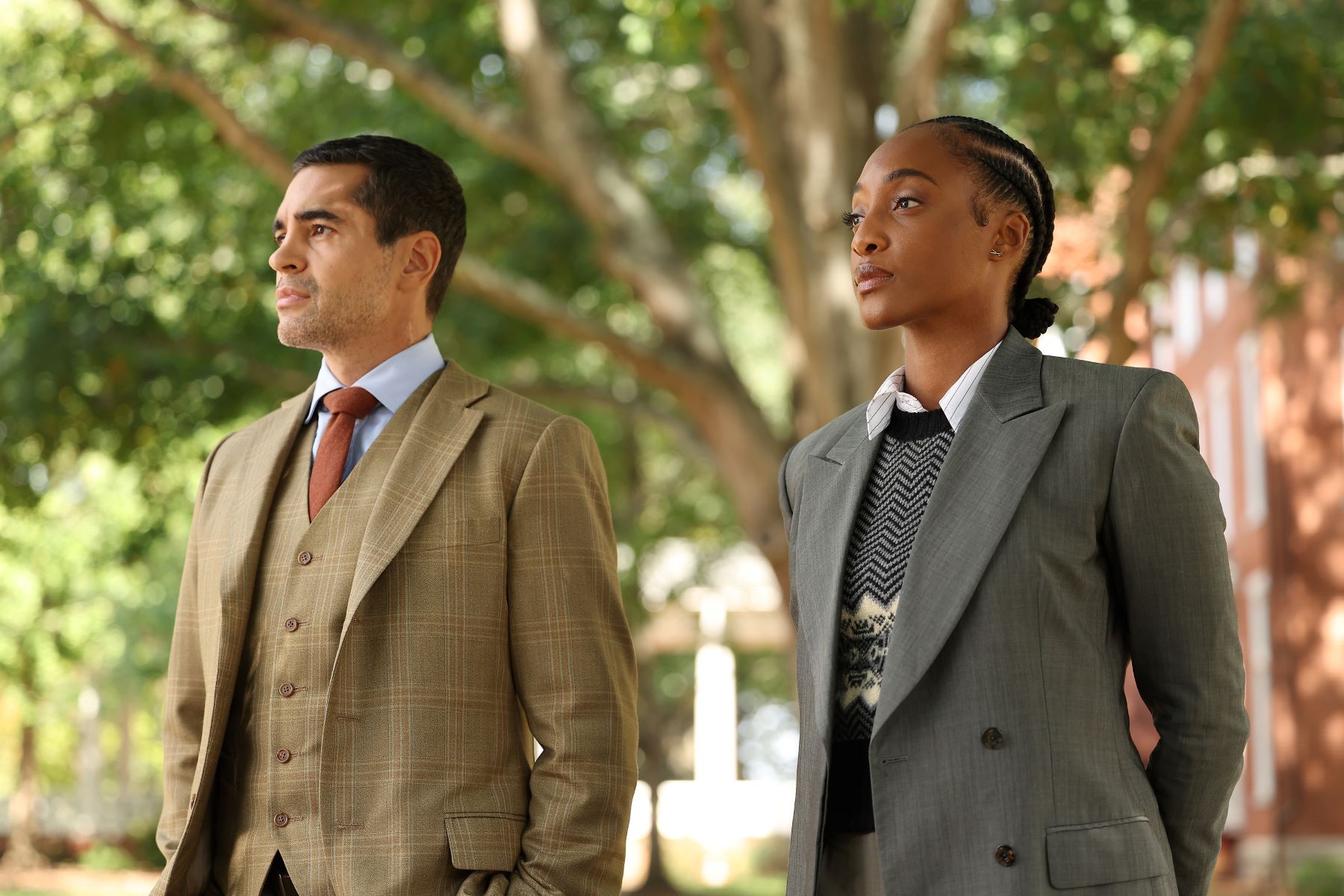 'Will Trent' Season 1 Episode 3 airs Tuesday, Jan. 17
Will Trent Season 1 Episode 3, "Don't Let It Happen Again," will premiere on Tuesday, Jan. 17, at 10 p.m. ET on ABC. Fans can also watch the series' episodes the day after they air on Hulu. Inda Craig-Galvan wrote the hour, and Howie Deutch directed it.
The "Don't Let It Happen Again" synopsis reads, "Will and Faith's investigation into a small-town murder has large implications when a connection is drawn to a decadeslong, covered-up cold case. Meanwhile, the death of a security guard perplexes Angie while she contemplates an unexpected dinner invitation from Ormewood, which may rehash some memories from their past."
The promo for Will Trent Season 1 Episode 3 shows that Will and Faith will continue to butt heads when they take on this new case. And there is also a glimpse at Angie and Ormewood's storyline, which is sure to be juicy, given what we learned in episode 2.
What happened in episode 2?
Before episode 3 airs, let's rehash what went down in Will Trent Season 1 Episode 2.
Will and Faith continued investigating Emma's abduction during the second hour of the television series. And when her father, Paul, pointed the finger at Emma's English teacher, Evan, all of the dominoes started to fall into place.
They uncovered that Evan and his two accomplices — Warren and Mary — murdered Kayla and kidnapped Emma. Thankfully, the police saved her in time, and Evan and Mary were arrested.
Elsewhere in the episode, viewers learned that Angie and Ormewood slept together once when they were drunk. But they both agreed it was a mistake, especially because Ormewood is married.
And Will and Angie agreed to be "off-again" since there was too much history haunting their relationship in Will Trent.
Ramón Rodríguez teases 'Will Trent' Season 1 Episode 3
While speaking with Entertainment Weekly, Ramón Rodríguez, who plays the titular character in Will Trent, discussed episode 3.
"The show will have cases that bring in real Atlanta history onto the show and some of the locations down here in Georgia," Rodríguez explained. "The writers find ways to integrate that into the story but also keep these character arcs. No matter what's happening on the cases, those personal stories will progress or they won't."
He continued, "Next week is one where we get to explore outside of the city proper and tell a story about this lake in Atlanta that has a pretty complicated history. It's a fantastic episode."
Will Trent Season 1 Episode 3, "Don't Let It Happen Again," premieres on Tuesday, Jan. 17, at 10 p.m. ET on ABC.