Will 'Yellowstone' End With Season 6? Taylor Sheridan and Kevin Costner Have Both Hinted That the End Might Be Near
Even though 'Yellowstone' wrapped season 4 as the highest-rated drama on cable, creator Taylor Sheridan and Kevin Costner have both hinted that the show will not go on much longer.
ARTICLE HIGHLIGHTS
Yellowstone ended season 4 as the highest-rated drama on cable.
Taylor Sheridan has made it clear he knows how his hit show will end.
Kevin Costner has also hinted that the end of Yellowstone may be sooner rather than later.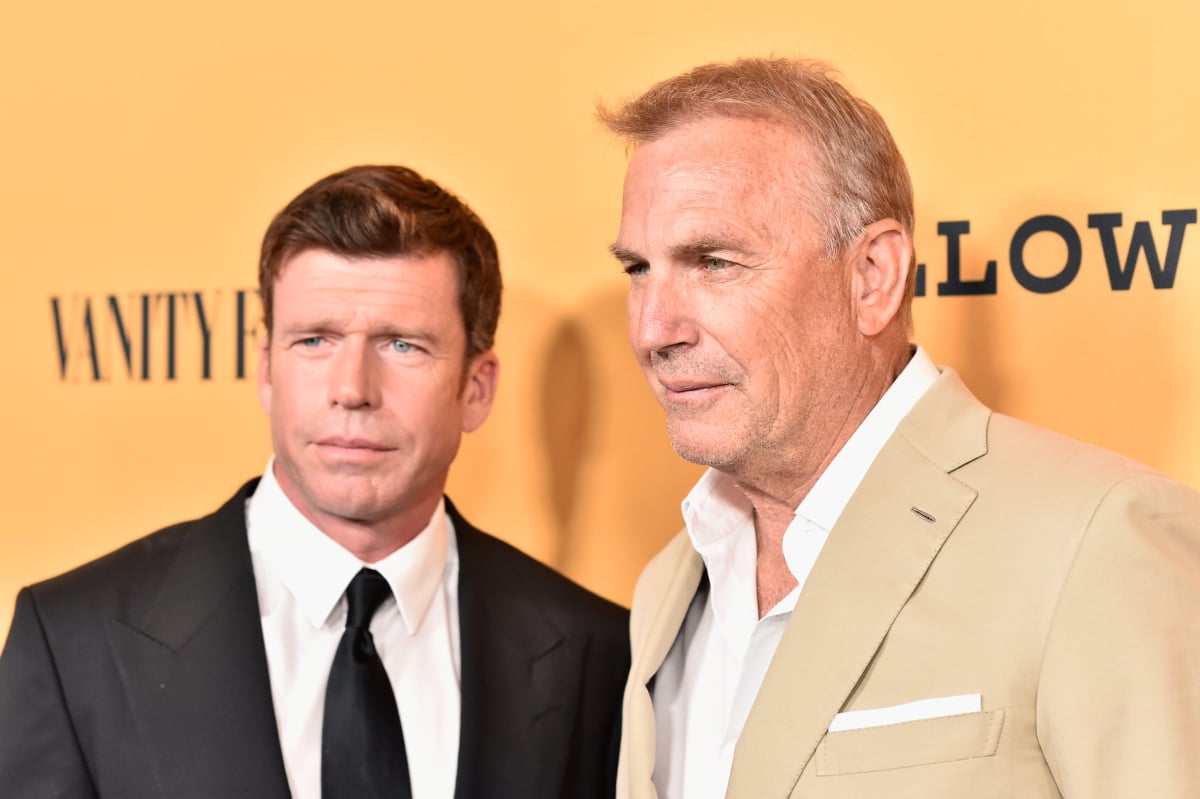 Yellowstone just wrapped season 4 on the Paramount Network as the highest-rated drama on cable. But the future of the series still remains in doubt. Will the popular western end with season 6? Creator Taylor Sheridan and star Kevin Costner have both hinted the end might be near.
The 'Yellowstone' season 4 finale was seen by more than 10 million viewers
When Yellowstone debuted back in 2018, it was an immediate hit with viewers in Big Sky country, where the series is set. It didn't make waves in big markets like New York and Los Angeles, but in many rural areas it's been popular since day one. The season 1 finale drew in 4.5 million viewers, and the fanbase has been growing ever since.
When the series wrapped season 4 on January 2, it pulled in an average of 10.4 million total viewers on the Paramount Network. Those are bigger numbers than most broadcast network dramas. And fans are now watching from both large and small TV markets.
Taylor Sheridan signed a massive deal with ViacomCBS
Thanks to the incredible success of Yellowstone, Sheridan signed a $200 million deal with ViacomCBS to deliver at least five new shows over three years.
Through the company's MTV Entertainment Studios, Sheridan now has the Yellowstone prequel 1883 streaming on Paramount+. The series debut was the most-watched program in the history of the young streamer and the highest-rated debut on cable since 2015. 
Meanwhile, season 4 of Yellowstone set up the upcoming spinoff 6666, which is set at the Four Sixes Ranch in Texas. Sheridan also has Mayor of Kingstown starring Jeremy Renner airing on Paramount+. And soon, the mob drama Kansas City starring Sylvester Stallone will premiere, along with Landman, a series about West Texas oil workers.
The 'Yellowstone' creator hints the ending is near
The 52-year-old Sheridan has a lot of projects in the works, pulling his focus away from his flagship Yellowstone series. The Sons of Anarchy alum says he still has more Dutton family stories to tell, but the series will not go on indefinitely.
"Well, I know how it ends. I'm writing to that ending," Sheridan told The New York Times. "There's only so much hovering one can do before the story starts to lose its locomotion; you can't put it in neutral just because it's successful. It will go as many years as it takes for me to tell the story, but you're not going to see nine seasons of it. No way."
The Paramount Network has not announced an official renewal for Yellowstone season 5. But considering Sheridan's deal, he can make the series as long as he wants to. And, star Cole Hauser (Rip Wheeler) revealed in the spring of 2021 that season 5 was in the works.
Kevin Costner has also hinted that the series will soon come to an end
During the break between seasons 3 and 4, Costner hinted that an ending was coming soon for Yellowstone. Or, at least for his character John Dutton. Costner's comments actually had fans wondering if John would make it out of season 3 alive (he did).
During an interview with Good Day New York, Costner was asked if he would be back for season 4. But he played coy.
"I can't say. There's an ending that you're gonna see, hopefully it's a powerful one for you," he explained.
The Oscar winner went on to say that he likes to "make things and be a part of things that have a dramatic arc to them." He also advised Yellowstone fans to "just try to enjoy it right up to the end if you can."
Does the 'Yellowstone' creator have more projects coming?
Even though he has numerous series on the air and in development, it's still possible that Sheridan has more projects about America's heartland coming down the line. The writer and director said that he doesn't limit himself. And he's "drawn to the sparseness of the west" because that's where he's spent most of his life.
"I like being outdoors. I really like using the camera as a paintbrush, and I just find it's so rare that you get to see the vastness of this nation. For the time being, that's what fascinates me the most," Sheridan said.
Seasons 1 through 3 of Yellowstone are available on Peacock, with season 4 expected to drop in March 2022. The Mayor of Kingstown and 1883 are both streaming on Paramount+.