Will 'Yellowstone' Introduce a New Big Bad in Season 5?
'Yellowstone' creator Taylor Sheridan is currently 'deep into season 5' but will it include a new big bad? Or will they revisit any number of the Dutton's enemies that are still around?
ARTICLE HIGHLIGHTS
Yellowstone killed off the main season 4 villain in the finale.
Will Taylor Sheridan introduce a new big bad in season 5.
Or will he revisit one of the many Dutton family enemies that are still around.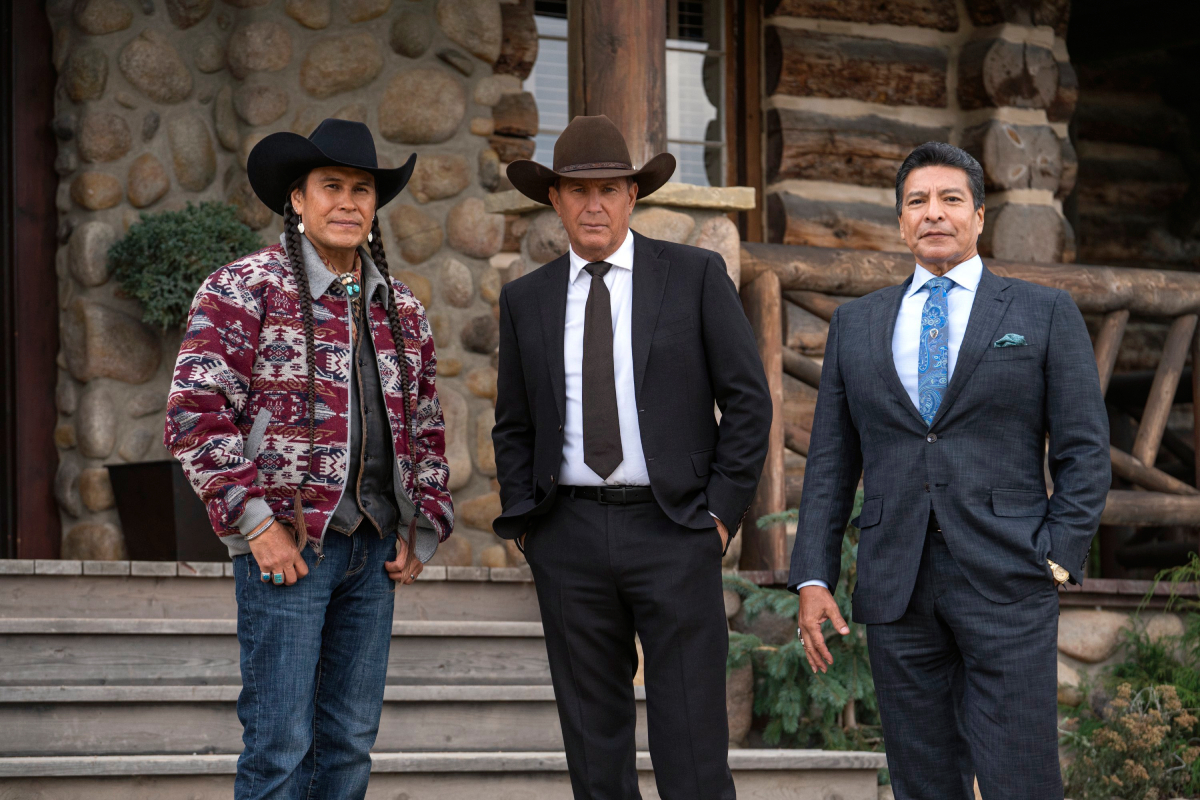 Yellowstone creator Taylor Sheridan is currently "deep into season 5" and pre-production is set to begin in March. Meanwhile, fans are talking about what's coming next for John Dutton (Kevin Costner) and his beloved ranch that's been in the family for generations. Since the big season 4 villain is no more, many fans are wondering — will Yellowstone introduce a new big bad in season 5?
Jamie Dutton killed his biological father in the 'Yellowstone' season 4 finale
One of the biggest questions fans had going into season 4 was: who was behind the attacks on John, Beth (Kelly Reilly), and Kayce Dutton (Luke Grimes) that occurred in the season 3 finale? Midway through the season, it was revealed that Jamie Dutton's (Wes Bentley) biological father Garrett Randall (Will Patton) was the man who ordered the hit so Jamie could take over the ranch.
Once this news made its way to Beth, she manipulated her adopted brother into killing the man who had just come back into his life and blackmailed him. At the end of season 4, Beth made it clear to Jamie that she and John "owned" him.
What will Jamie's role in the Dutton family be moving forward?
None of the Duttons have faced any legal ramifications for the lives they've taken in Yellowstone. So, it's probably safe to assume that Jamie won't get into any trouble for killing Garrett. But will he remain Attorney General? Is he done with his political aspirations?
Beth's blackmail also has fans wondering what Jamie's role will be in the family moving forward. Will he betray the Duttons again? Or, will he forever be under John's thumb? Especially when John finds out the truth about who was behind the attacks.
Will there be a new big bad in 'Yellowstone' season 5?
With Garrett dead and Jamie under control of the Dutton family, the main villains of season 4 are gone. Does that mean Yellowstone will be introducing a new big bad in season 5? Most likely, the answer is yes. And it's possible that fans have already met her. 
All signs are pointing to Caroline Warner (Jacki Weaver) — who made her debut last season as the Market Equities CEO — being the Yellowstone season 5 villain. At the end of season 4, Caroline caught Beth's attempts to sabotage the company's plans from within.
The character's sendoff in the finale featured Caroline making some serious threats and planning to have Beth "rotting in a cell" for the rest of her life.
Could John Dutton have a new enemy?
With John in the middle of a gubernatorial campaign when season 4 ended, it's also possible a new enemy will emerge. Jamie is dropping out of the race, which means a new big bad could show up in the form of a new political opponent in the race for governor.
There's also the possibility that Thomas Rainwater (Gil Birmingham) and his "unfinished business" with John could become front and center in season 5. After all, the heart of the show is the Yellowstone ranch's feud with the Broken Rock Reservation. But at this point, it would be quite difficult for fans to see the reservation as villains. Much less the new big bad.
'Yellowstone' still has 'a lot of story to tell'
Executive producer and CEO of 101 studios David Glasser told Variety that Sheridan is currently "deep into season 5 of Yellowstone now." He says the Oscar-nominated screenwriter has "some incredible ideas that he shared that I think audiences are going to be really excited about."
"I think the show is still maturing, and there's still a lot of story to tell. I know with Taylor, he's got a lot to say and a lot to write," Glasser said. "It's the prime of the show."
The EP also revealed that filming for season 5 will begin in May. And, the new episodes will likely air "in the fall."
Yellowstone seasons 1 through 3 are currently available on Peacock. Season 4 is expected to hit the streamer in late March or early April.