Willow Smith Wanted to Overshadow Lady Gaga In This 1 Specific Way
Even though they make very different music, Willow Smith and Lady Gaga each inspired each other. Here's how Smith wanted to surpass Gaga.
Lady Gaga and Willow Smith make very different music, however they both know how to be unorthodox. Gaga revealed the lyrics of one of Smith's songs, "Whip My Hair" inspired one of her most notable performances. In addition, Smith revealed she wanted to surpass Gaga in one very specific way.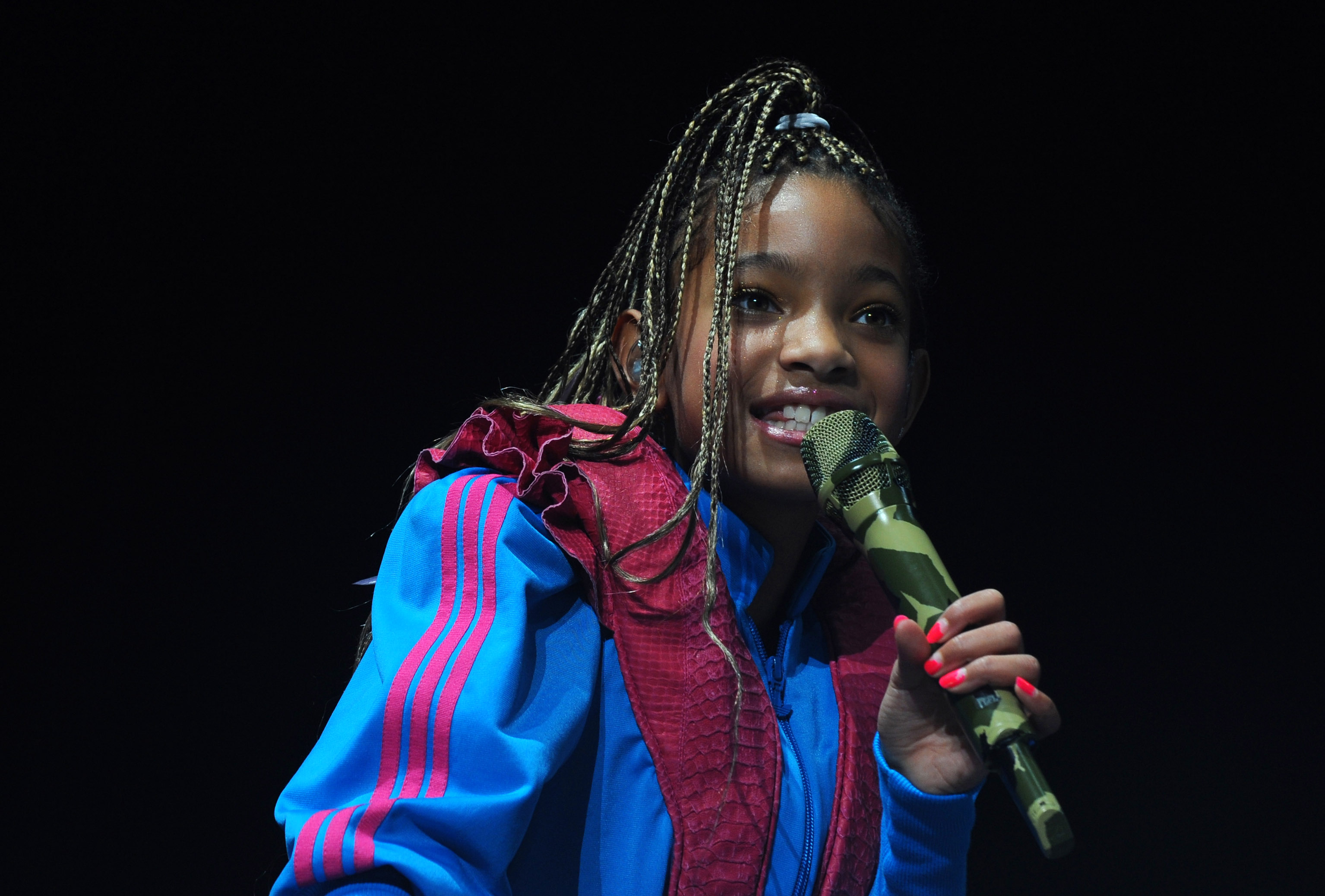 How a certain song inspired Lady Gaga during this performance of 'Born This Way'
Some of Gaga's great performances have become iconic in and of themselves. For example, her performance of "Born This Way" at the 2012 Grammys — where she donned a unique latex outfit — became very well-known. In an interview with Billboard, Gaga revealed Smith inspired one aspect of the performance.
"I told Willow she inspired me to whip my hair back and forth on stage." This is a clear reference to the lyrics of Smith's most famous song, "Whip My Hair." Fittingly, "Whip My Hair" is a celebration of individuality — as is much of Gaga's music. It's incredible to think a then-fledgling performer like Smith could inspire a seasoned veteran like Gaga. In addition, Smith told Billboard Gaga influenced her as well.
How Mother Monster inspired Willow Smith
Smith described her personal style as both preppy and punk rock — two polar opposites. She cited two artists as her personal influences: Billy Idol and Gaga. Idol took lots of aesthetic and musical inspiration from punk rock so it's easy to see how Idol inspired her punk side. It's not clear if Smith was implying Gaga inspired her preppy side. Regardless, Smith had some kind words for Gaga.
"She's really nice," Willow said. "She's really awesome because she cares about everybody and she writes songs about herself and everybody." According to Elle Canada, Smith even aspires to surpass Gaga in one way.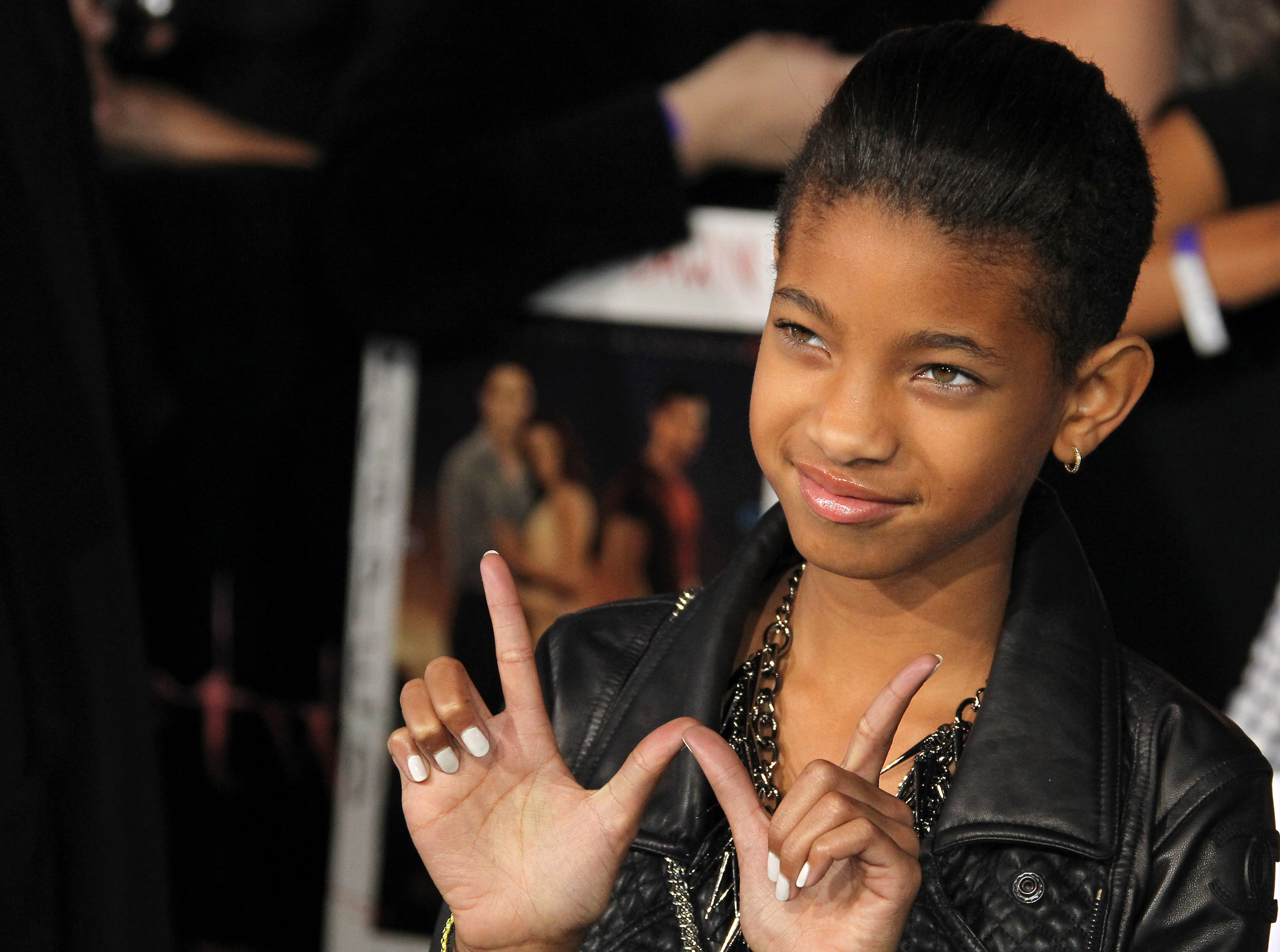 Willow Smith wants to overshadow Lady Gaga
"I would like to be a very well known artist. I would like to be as big as Lady Gaga. I would like to be bigger. I'd like to be a big rock star." That's quite the ambition — has Smith achieved it?
So far, Gaga has released 17 songs which peaked in the top 10 of the Billboard Hot 100 – five of which climbed to No. 1. That's quite a feat, especially considering that Gaga has remained musically relevant for so long. It's a feat which Smith has a long way to go to accomplish.
So far, only one of her singles reached the top 20 of the Billboard Hot 100 — "Whip My Hair," which reached No. 11. In addition, her single "21st Century Girl" reached No. 99 on the same chart. Those are her only charting songs. Smith has many fans and she can take as much inspiration from Gaga as she wants — but she's not yet a Gaga-level force on the pop charts.