'The Witcher' Season 2: Release Date, Trailer, Cast, and Everything Else You Need to Know About the New Episodes
Netflix has had no shortage of compelling content come out in 2021, and the streamer isn't done bringing subscribers binge-worthy releases just yet. It's topping off the year with the arrival of The Witcher Season 2, which will continue Henry Cavill's journey as Geralt of Rivia. In the new episodes, Geralt will help Princess Cirilla (Freya Allen) fulfill her destiny. What's the release date for The Witcher's second outing, and what else can fans expect heading into season 2?
'The Witcher' Season 2 release date and time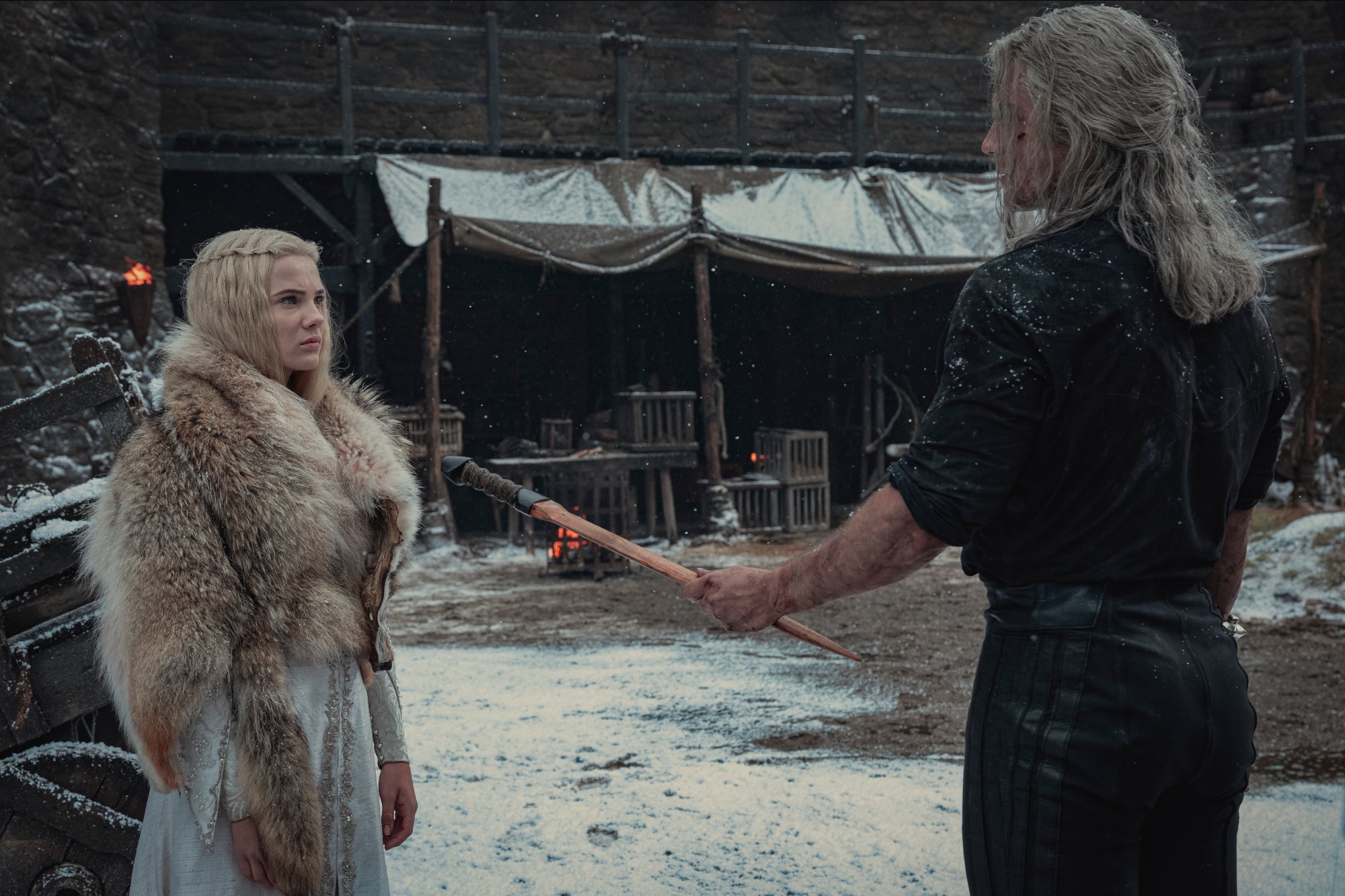 The release date for The Witcher Season 2 falls around the same time of year as the show's first-season premiere back in 2019. The second outing will debut on Dec. 17 — just ahead of the new year and three days before season 1's Dec. 20 premiere. Since it's a Netflix original, all episodes of the new season will drop simultaneously.
As for what time fans can start looking for new Witcher content, Netflix originals typically appear on the platform around 12 a.m. PST on their release dates. Season 2 will comprise eight episodes in total, so it shouldn't take fans too long to fly through the newest batch. And the trailers tease plenty of high-stakes action to keep them engaged.
Netflix's season 2 trailers tease high stakes for Geralt and Ciri
Netflix has released multiple trailers for The Witcher Season 2 ahead of its December release date, and all have one thing in common: they promise to raise the stakes for Geralt and Ciri.
One of Netflix's first looks even teases the "end of days" — and while Geralt brushes it off, the uptick in monsters roaming the Continent doesn't bode well. Of course, Nilfgaard continues to present a massive threat as well. The brief shots of Yennefer (Anya Chalotra) scattered throughout the promotional footage see her in captivity following the Battle of Sodden Hill. And it's clear the Nilfgaardian forces are looking for Ciri.
Fortunately, The Witcher Season 2 trailers also suggest Geralt and Ciri will journey to Kaer Morhen for safety. It's unclear how much of it the Witcher fortress will grant them. However, their visit does promise to throw some new faces into the mix.
Who's joining the cast of Netflix series for the new episodes?
Well before The Witcher Season 2 was approaching its release date, the series announced a number of new faces for its upcoming outing. All of the main cast members are returning for the new episodes, including Cavill, Allen, Chalotra, and Joey Batey. The majority of the supporting actors are making comebacks as well.
Of course, Geralt's trip to Kaer Morhen means fans will meet some of the Witchers he grew up with. That includes his iconic mentor, Vesemir.
Killing Eve star Kim Bodnia will bring Vesemir to life in the Netflix series, marking one actor fans will recognize once he appears on-screen. Game of Thrones alum Kristofer Hivju will also make an appearance as Nivellen, an old friend of Geralt's who is suffering from a curse. Fans get a glimpse of him in a trailer for The Witcher Season 2 — in fact, he's the one discussing the "end of days."
Per GamesRadar, here are the other new cast members fans can anticipate in The Witcher Season 2:
Adjoa Andoh as Nenneke
Agnes Bjorn as Vereena
Aisha Fabienne Ross as Lydia
Basil Eidenbenz as Eskel
Carmel Landiado as Violet
Cassie Clare as Philippa Eilhart
Chris Fenton as Rience
Graham McTavish as Dijkstra
Kevin Doyle as Ba'lian
Liz Carr as Fenn
Mecia Simson as Francesca
Paul Bullion as Lambert
Simon Dallow as Codringher
Yasen Atour as Coen
Fans will get to know each of these newcomers when the upcoming season drops. How can they tune in?
How to tune in on 'The Witcher's release date
With so much to look forward to, fans of The Witcher will want to dive into season 2 on its release date — or at the very least, not long after. Because it's a Netflix original series, that's the only place to watch it. One will need a subscription to the streamer to catch up on Geralt and Ciri's latest adventures. That will also grant them the ability to rewatch the previous outing beforehand.
The Witcher Season 2 debuts on Netflix on Dec. 17, 2021.