'World's Most Wanted': Kenya Mistook a Teen for the 'White Widow' and Apologized With a Paid Vacation
With people everywhere spending more time at home these days in the wake of the coronavirus (COVID-19) pandemic, viewers are firing up Netflix on a regular basis. One of the streaming platform's most anticipated new shows is World's Most Wanted, a series that showcases a few of the world's most dangerous criminal suspects that remain at large. The series, which is set to begin streaming in early August, is already getting a lot of attention — especially when it comes to the segment featuring the notorious "White Widow."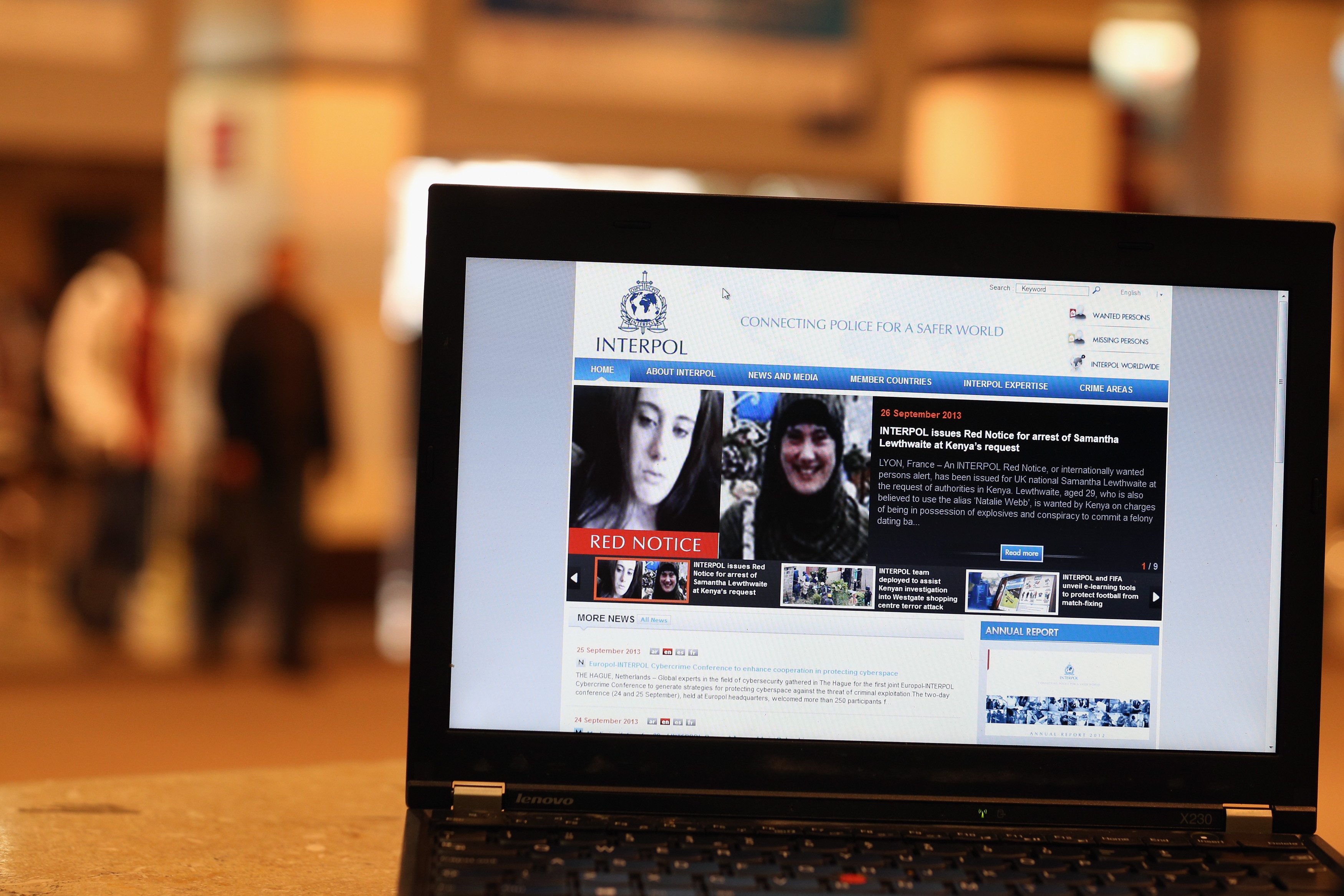 Who is the 'White Widow'?
One of the world's most feared women was born in ordinary enough circumstances. Samantha Lewthwaite was born in Northern Ireland in 1983 and was raised by working-class military parents before moving to England with her family. Lewthwaite received a good education, studying religion and politics at the University of London before ultimately dropping out, according to The Sun. After her parents separated in the early nineties, Lewthwaite struggled to find her footing, reportedly finding solace in the religion and lifestyle of Islam.
Around the age of seventeen, Lewthwaite converted to Islam. In the early 2000s, she met and married a man named Germaine Lindsay. Three years after their wedding, Lindsay committed suicide when he blew himself up on a train, killing himself and twenty-six other people. In the days following the bombing, Lewthwaite gained notoriety when she was accused of selling her story to tabloids. This prompted people to accuse Lewthwaite of attempting to profit off of terrorism. However, the years following the bombing would make Lewthwaite a household name, as she reportedly became embroiled in several other terrorist attacks.
The 'White Widow' is featured in 'World's Most Wanted'
RELATED: Netflix August Releases: 5 Shows You'll Want to Binge-Watch
Within the past ten years, Lewthwaite has been named as a suspect in multiple terrorist attacks, including the Mombasa grenade attack, and the Westgate shopping mall incident, which left seventy-one people dead and hundreds injured. Samantha Lewthwaite became known as the "White Widow" due to her British nationality and the way that her husband died. These days, no one knows where Lewthwaite is hiding. Her whereabouts, as well as the extent of her involvement in terrorist activities, remain a mystery.
In the new Netflix show World's Most Wanted, Samantha Lewthwaite's story is laid bare in one of the most exciting series segments. While features like these help to bring to light some truly terrifying incidents and can help to ensure that more people are aware of the atrocities committed on a daily basis, making such notorious people more visible can have some unintended consequences.
A teenager was recently mistaken for the 'White Widow'
Several years ago, well before the advent of the World's Most Wanted Netflix series, a teenager traveling to Kenya from the United States received the scare of her life when Kenyan police reportedly "harassed" the teenager for looking like the White Widow, Samantha Lewthwaite. The fifteen-year-old was traveling with her family when police detained her for an unspecified period of time, report The Guardian, eventually allowing them to resume their travels, presumably very shaken.
In response to the incident, the Kenyan government reached out to the teen and her family, offering her a "fully paid holiday" in recompense for the inconvenience of being detained. There is no word on whether the teenager accepted the holiday, or if she decided to simply stay at home for a while. One thing is likely, however — that particular young woman probably isn't looking forward to binge-watching episodes of World's Most Wanted, in particular the episode featuring the notorious White Widow.