'Yellowjackets': Natalie Actor Juliette Lewis Says 'The Peak Is Coming' Soon: 'Wait Till You See What Natalie Does'
Yellowjackets is a gripping Showtime TV series with an all-star cast, and fans get enough of the mystery, intensity, and fantastic acting. The show toggles back and forth between 1996 and 2021. In 1996, a number of girls in the high school soccer team nearly died in a plane crash, and they did what they had to do to survive. Juliette Lewis plays the adult Natalie, one of the tougher girls on the Yellowjackets team who survived. And Lewis says "the peak is coming" soon.
Juliette Lewis of the 'Yellowjackets' cast plays a present-day Natalie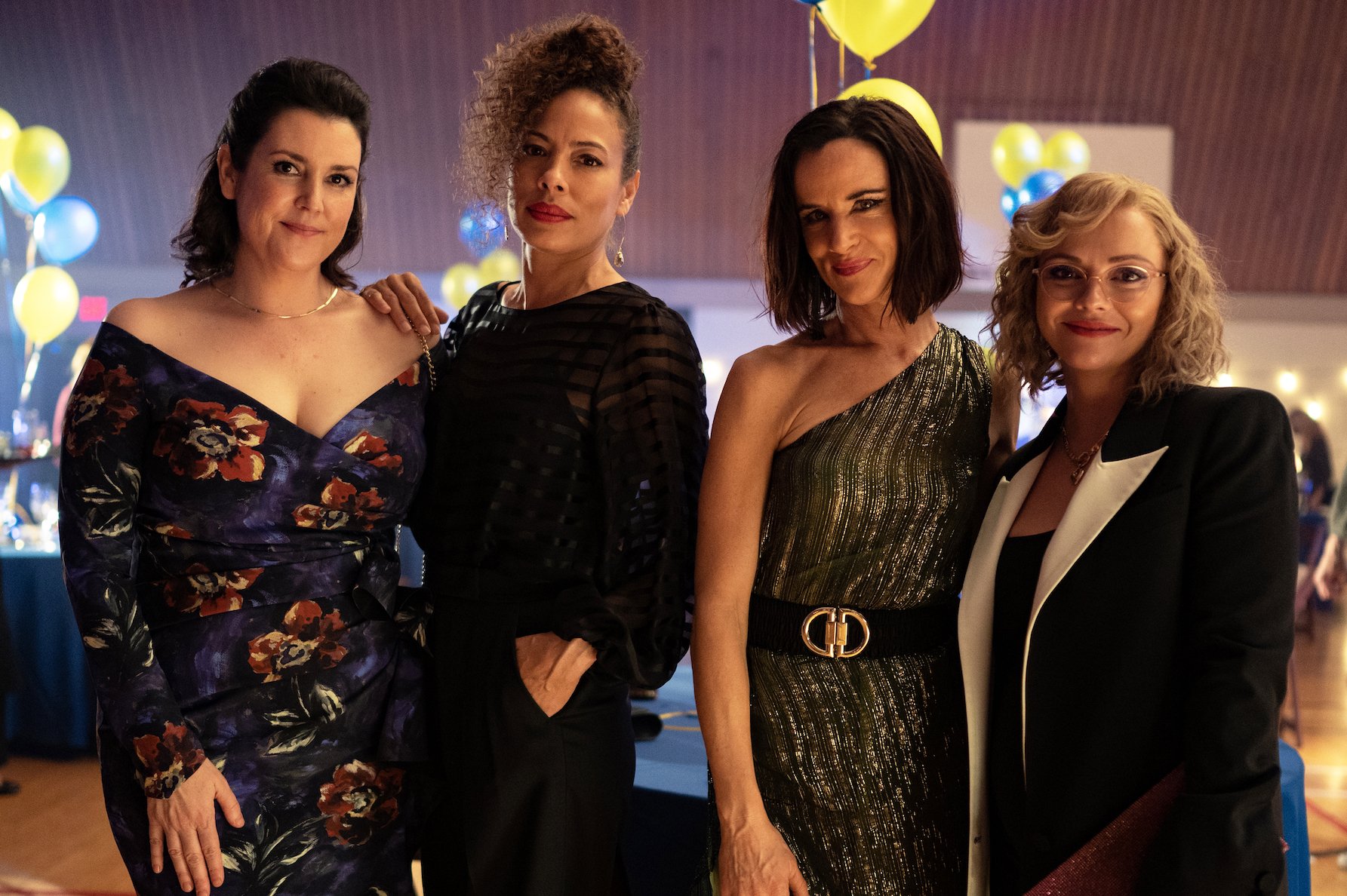 Natalie proved she's not like the other girls on the Yellowjackets team, and she's quickly become a fan favorite. Two actors play Natalie in the Yellowjackets cast, too. Sophie Thatcher plays young Natalie in 1996, and Juliette Lewis plays present-day Natalie.
"She starts off with a very different background from everyone else," Thatcher tells Uproxx regarding her character. "She's already had to fend for herself, and she's already been in kind of a survival mindset most of her life."

But in the present day, she's going back home to find out what the f*ck is up," Lewis adds. "That's her vibe, but then you're going to see her sort of devolve in confusion because she can't make it quite fit. She can't make the pieces pull together."
Lewis also noted she's done "something that I've never done on screen before" for the show. "And it's all an expression of pain," she added. "It's really intense. I don't know. I don't know how it's going to show. I'm not going to watch anything. But it was an interesting scene to play and it's at the end of the show. It's going to be wild and I can't tell you anything about it."
Juliette Lewis says 'the peak is coming' in the show soon
With the Yellowjackets season finale coming soon, Juliette Lewis took to Twitter to answer some fan questions and keep the buzz for the show alive.
"Anybody got any #Yellowjackets questions for me?" Lewis tweeted on Jan. 9, 2022. "I hope I don't give any spoilers away but wow wait till you see the last episode!!! Wait till you see what Natalie does. Just sayin.'"
Then, Lewis tweeted another ominous hint that there's more for fans to look forward to. A fan asked her if the show reached the "peak" of how disturbing things will get for the characters. To that, Lewis responded, "The peak is coming."
With this in mind, fans shouldn't anticipate seeing the team get rescued in season 1. So there's likely plenty more brutality to come in future seasons.
"I heard the actress portraying adult Taissa say that we won't even reach winter by the end of this season … so who knows what's to come," a Reddit user suggested.
Could 'the peak' have to do with Jackie's death? Fans are buzzing with 'Yellowjackets' theories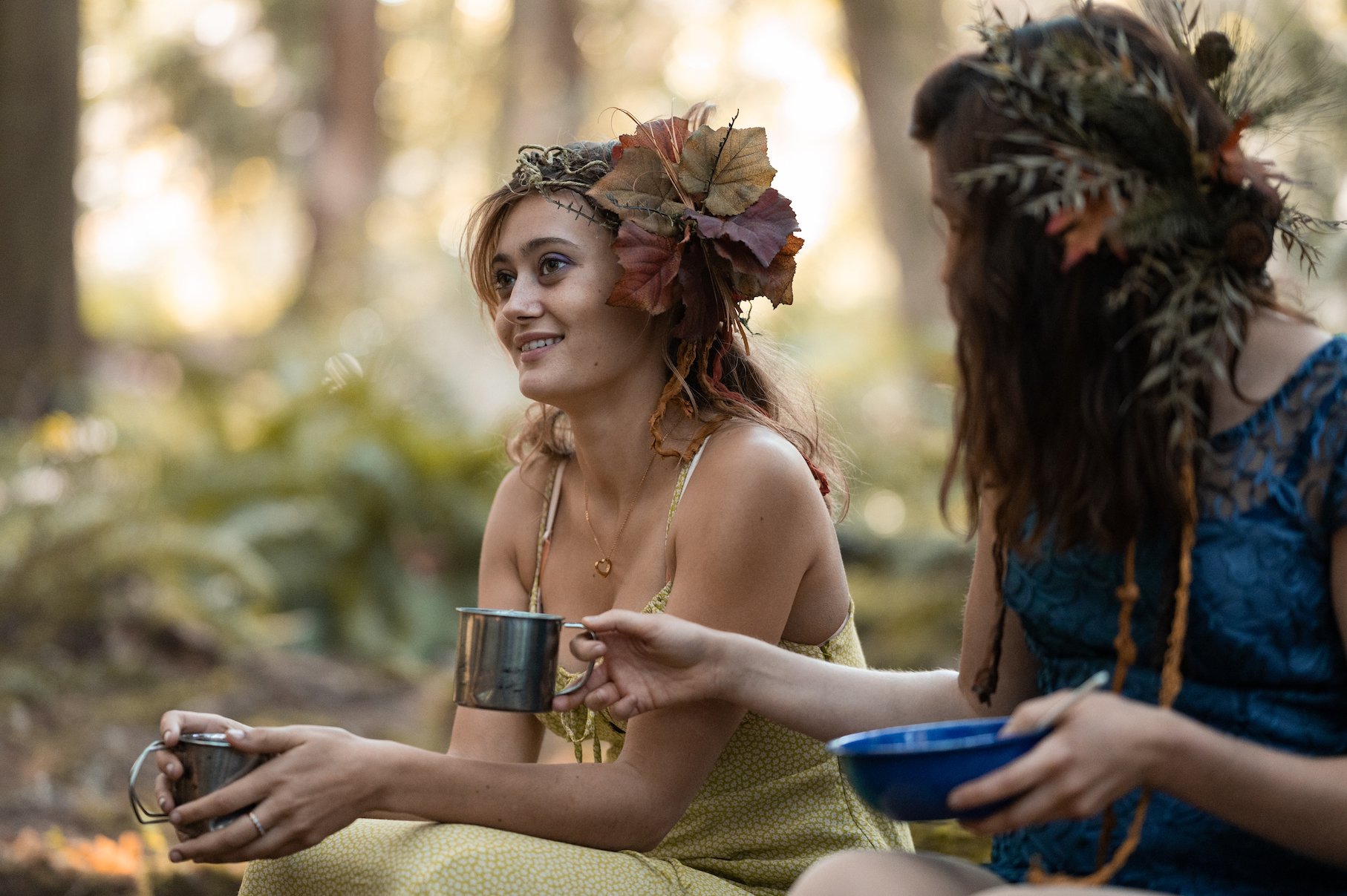 With the "peak" in mind, we imagine we'll get plenty of answers during the season finale. And fans still want to know what happened to Jackie.
A number of Yellowjackets theories continue to buzz about Jackie, as she was the Yellowjackets team captain and well-loved and respected by her friends. Cosmopolitan notes one of the more obvious theories is that Jackie is the girl in the opening scene of the season. The girl falls into a pit and dies via impalement. She's wearing the necklace that Jackie originally gives to Shauna, but then Shauna gives it back to Jackie.
Other Yellowjacket theories suggest Jackie died after returning home from the plane crash. This theory came to fruition after Shauna looked in Jackie's journal and Jackie listed her favorite movies. Some of the movies listed came out after 1996.
Yellowjackets airs Sundays at 10 p.m. EST on Showtime.
Check out Showbiz Cheat Sheet on Facebook!