'Yellowstone': 5 Burning Questions We Need Answered in Season 5
Unlike the season 4 finale of 'Yellowstone,' we know that the Duttons are all alive heading into season 5 – but what does the future hold for the family and the ranch?
Yellowstone's season 4 finale didn't end on a massive cliffhanger the way that season 3 did. But the season's 10th and final episode — "Grass on The Streets and Weeds on the Rooftops" — did leave fans eager to find out what's coming next in the Dutton family story. Here are five burning questions we need answered in Yellowstone season 5.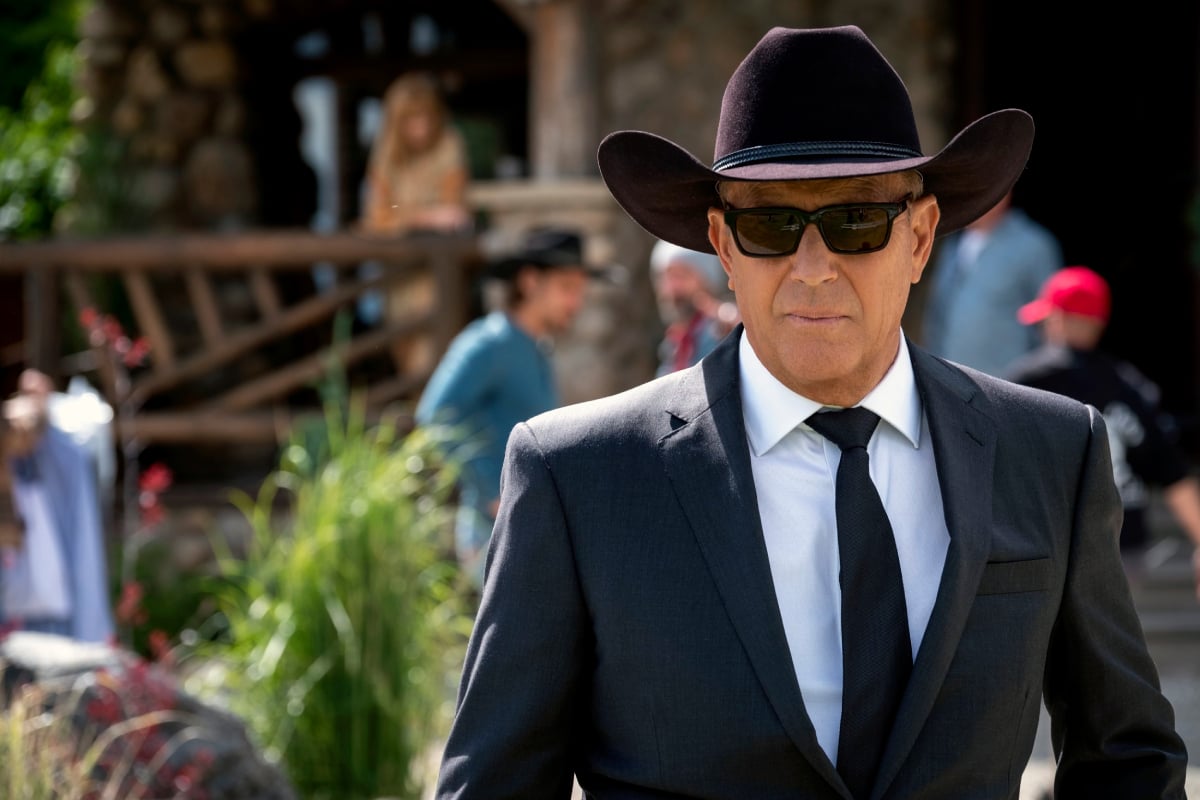 5. How will 'Yellowstone' newcomer Carter fit in the Dutton family moving forward?
Finn Little joined the cast in season 4 as Carter, an orphaned teen who Beth (Kelly Reilly) took in thanks to his similarities to Rip Wheeler (Cole Hauser). But his presence has been quite baffling for fans, since the boy was placed in the barn for the majority of the season.
Even though he has now moved into the Dutton log cabin, Beth still made it clear the boy wasn't supposed to call her "momma."
How does Carter fit into the Dutton family moving forward? Will he become a son to Rip and Beth? Will he end up in the bunkhouse? What is the purpose of his character being added to the series?
4. What will Jamie's role be in the Dutton family now that John and Beth 'own' him?
None of the Duttons have faced any legal ramifications for the lives they've taken in the first four seasons. So, it's pretty safe to assume that Jamie won't get into any legal trouble for killing his biological father Garrett Randall (Will Patton).
But now that Beth has blackmailed him — and made it clear that she and John (Kevin Costner) "own" him — what will Jamie's role be in the family moving forward?
What will happen when John finds out the truth behind the hit against his family? As Attorney General, will Jamie go back to doing the bidding of his father, sister, and the Yellowstone Ranch among the state's changing politics? Will Jamie and Beth ever reconcile? Will John and Jamie repair their relationship?
3. What did Kayce mean when he said 'I saw the end of us' in the 'Yellowstone' season 4 finale?
John's youngest son Kayce (Luke Grimes) spent the entire season 4 finale in a vision quest to get answers about the wolf he's been seeing. He had a vision of two paths, but Kayce didn't seem to want to go down either one.
When he returned home, Kayce told his wife Monica (Kelsey Asbille), "I saw the end of us." But, what did that mean exactly? The "us" could be Kayce's marriage, as Avery (Tanaya Beatty) did show up in his visions. But the "us" could also be the Dutton family and their Yellowstone Ranch.
2. Will Rip Wheeler find out the truth behind Beth's hatred for Jamie?
Beth and Jamie's relationship appears to be irreconcilable. And now that she has power over her adopted brother via blackmail, where do they go from here? Will Beth ever tell Rip the truth behind her intense hatred for Jamie?
He knows his wife can't have children, but he doesn't know that Jamie is responsible for having her sterilized after she aborted Rip's child. If Rip does find out, what will he do to Jamie?
1. Will John Dutton become governor of Montana in 'Yellowstone' season 5?
Toward the end of season 4, John Dutton announced his candidacy in the Montana gubernatorial race. He told voters he was "the opposite of progress" and would work to protect their way of life. But after his announcement, that storyline went by the wayside because there were so many other things going on.
Will John be elected governor of Montana in season 4? And if so, how will that help him in his fight against the Broken Rock Reservation and Market Equities?
Yellowstone seasons 1 through 3 are available on Peacock. Season 4 is expected to hit the streamer in the spring of 2022. Season 5 should premiere on the Paramount network sometime in 2022.