'Yellowstone' Creator Taylor Sheridan Knows Working on 9 Different Series at Once Is 'Not Sustainable'
'Yellowstone' creator Taylor Sheridan currently has nine different series on his slate – including projects with Sylvester Stallone and Billy Bob Thornton.
Yellowstone was the biggest TV hit of 2021, with a whopping 15 million viewers watching the season 4 finale. The series has been such a massive success for Paramount, they signed creator Taylor Sheridan to a $200 million development deal. And now, he has nine different series on his slate. But Sheridan admits that working on that many shows at once is "not sustainable."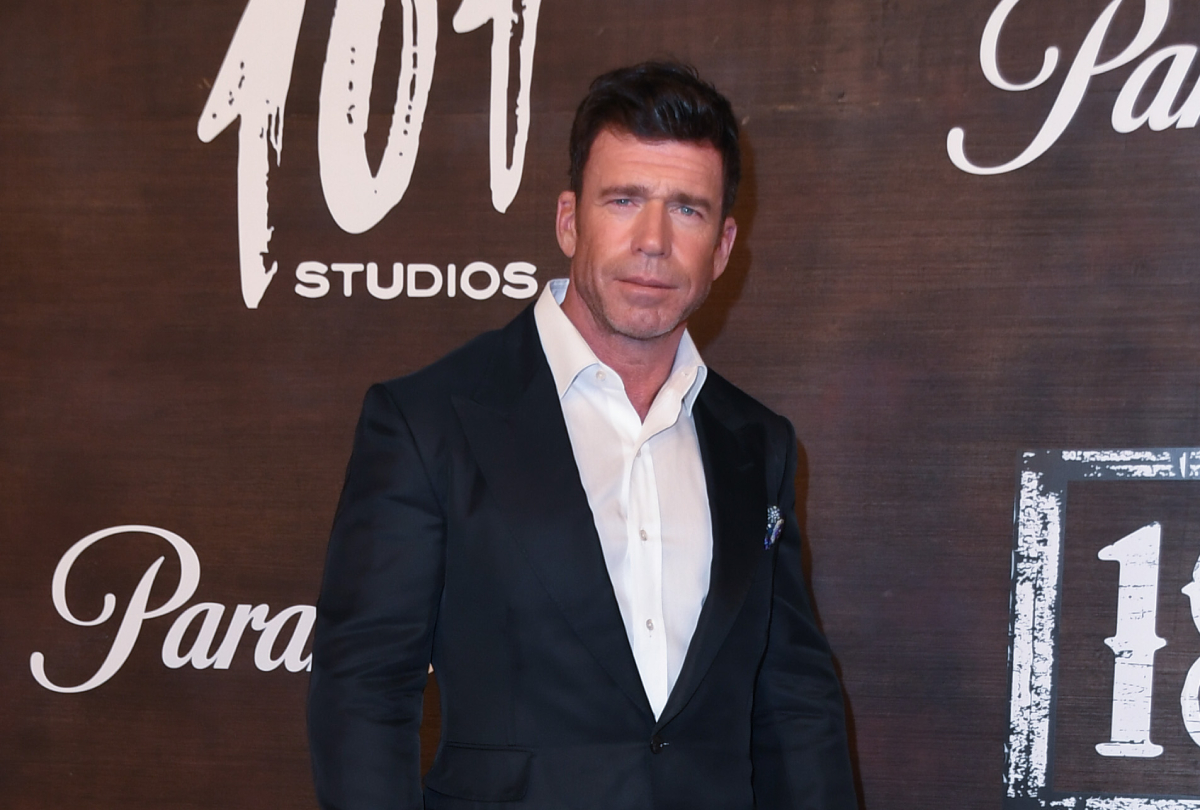 Taylor Sheridan's 'Yellowstone' universe is rapidly expanding
The first three seasons of Yellowstone received strong ratings, especially from the more rural parts of the country. Which led to Sheridan quickly creating the limited series and prequel 1883, starring Tim McGraw, Faith Hill, and Sam Elliott for streamer Paramount+.
In season 4, Yellowstone ratings absolutely exploded when viewers from both coasts and major cities found the neo-western. And that resulted in an even bigger deal for Sheridan for more Yellowstone prequels and spinoffs. Coming later this year is the prequel 1932, which tells the story of a new Dutton generation during the Prohibition era and The Great Depression.
Sheridan also has the present-day Texas-based spinoff 6666 in the works, which takes place at the real-life Four Sixes Ranch. But that's not all. The writer/director also has five other series on his slate outside of the Yellowstone universe — The Mayor of Kingstown, Land Man, Lioness, The Tulsa King, and Bass Reeves.
Taylor Sheridan knows this workload is 'not sustainable'
The 51-year-old Sheridan is the first person to admit that working on nine TV series is "excessive." And ultimately, it's "not sustainable." But he wants to capitalize on the success of Yellowstone as much as he can, and take advantage of the creative freedom he currently has.
"This volume of work is not sustainable for a long period of time. But it's an opportunity to tell stories the way I want to tell them with a creative freedom that just doesn't exist in this space," Sheridan told Variety.
"And so I kind of have to take advantage of it…I don't necessarily want to be doing this when I'm 70. I don't know that I want to be doing it when I'm 60. So I'd rather work real hard to do it now."
The 'Yellowstone' creator is hiring a writing staff
Sheridan has written or co-written every episode of Yellowstone and 1883. He's also written every episode of Mayor of Kingstown. But he knows that he can't write every episode of all nine series. So, he's doing something he's never done before — Sheridan is hiring a writing staff for Lioness and Tulsa King.
"How am I at delegating? How am I at expressing myself to these writers in a way that they understand, that they can then execute the draft and hold my vision? We'll find out," Sheridan said. "Just like with a feature, you've got to know how the thing ends before you know anything. So I know how all these series end. And then it's a question of how do we get there?"
Yellowstone seasons 1 through 4 are now playing on Peacock. 1883 and Mayor of Kingstown are available on Paramount+.