'Yellowstone' Creator Taylor Sheridan Might Be 'Deep into Season 5' — But the Latest Production Update Doesn't Sound as Promising
'Yellowstone' creator Taylor Sheridan is one confident man! He is reportedly 'deep into season 5' despite the fact that the show has not been officially picked up for another season.
ARTICLE HIGHLIGHTS
Yellowstone has not been officially renewed for season 5 by Paramount.
But, that has not stopped Taylor Sheridan from starting work on the next season.
A production update does not sound very promising that the show will return to its original summer schedule.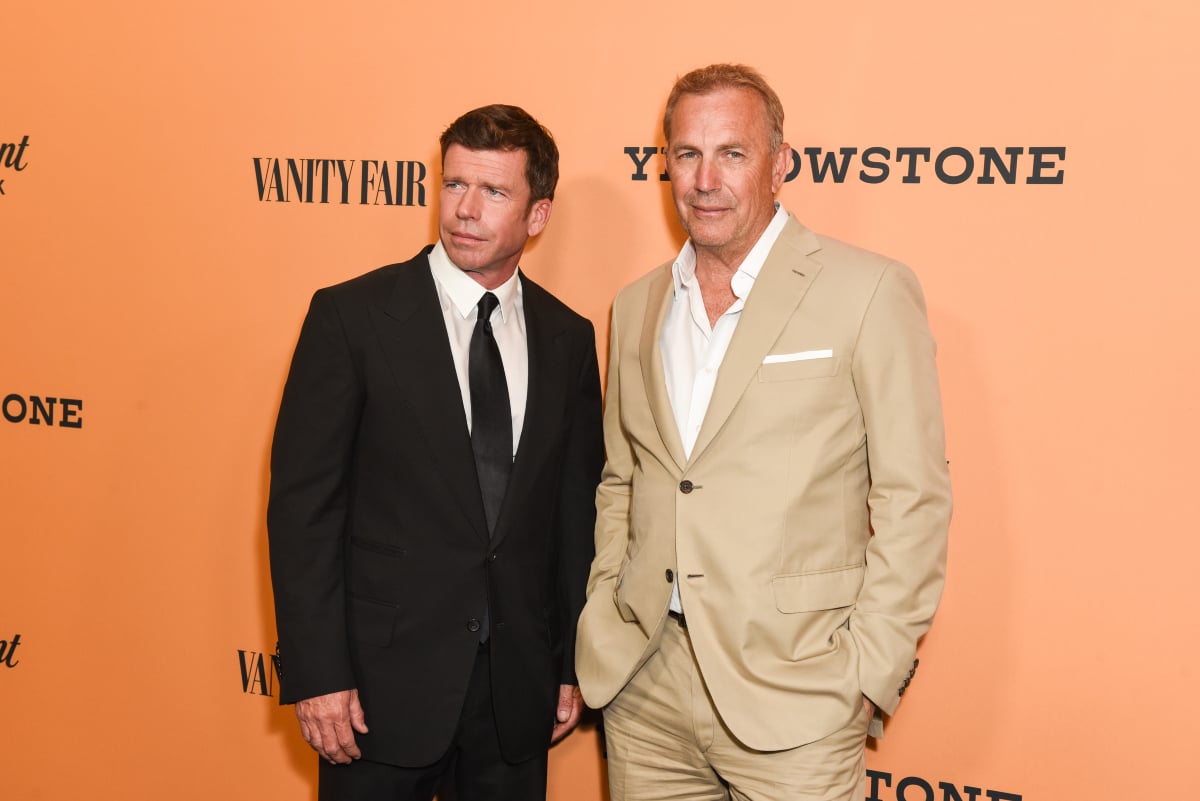 Yellowstone has not officially been renewed for another season. But creator Taylor Sheridan is reportedly "deep into season 5" and finishing up the scripts for his Paramount Network drama. However, the latest production updates don't sound promising for fans expecting a summer premiere.
Does 'Yellowstone' need an official renewal from Paramount?
Season 4 was a breakout season for Sheridan's Yellowstone. The western was the number one series across Broadcast, Cable, and Premium channels for both the 18-49 and 25-54 demographics throughout the season. And, the finale scored an incredible 10.3 million total viewers.
The series also scored its first major award nod with a Screen Actors Guild Award nomination for Outstanding Performance by an Ensemble in a Drama Series. Executive producer and CEO of 101 studios David Glasser says the show has hit its "prime." And Sheridan has a $200 million deal with CBSViacom.
Even though Yellowstone has not received an official renewal for season 5, it doesn't look like he really needs one. Instead, it seems as though Sheridan will be the one who decides when the series ends.
Taylor Sheridan is 'deep into season 5'
The proof that Sheridan has the power with the decision comes from Glasser. He told Variety that Sheridan is currently writing the season 5 scripts. He also pointed out that there's more to the Dutton story that needs to be told.
"I think the show is still maturing, and there's still a lot of story to tell. I know with Taylor, he's got a lot to say and a lot to write," Glasser said. "He's deep into season 5 of Yellowstone now. He's got some incredible ideas that he shared that I think audiences are going to be really excited about."
The 'Yellowstone' production updates don't sound as promising
The premieres for seasons 1 through 3 of Yellowstone happened on the Paramount Network in June of 2018, 2019, and 2020, respectively. This led to an expectation that season 4 would premiere in June 2021. But, due to the pandemic and a new network programming strategy, the season 4 premiere of Yellowstone didn't happen until November.
Many fans thought that the broadcast schedule would return to normal for season 5, and were hoping for a summer 2022 premiere. However, the production updates have made it clear that's not going to happen.
Pre-production begins in March
Glasser revealed that filming for Yellowstone season 5 will begin in May. He added that the season will premiere on the Paramount Network "in the fall." This timeline was co-signed by Montana newspaper the Ravalli Republic.
"Current plans call for pre-production work to begin in mid to late March, with filming to get underway May 15 and run through the middle of August," the outlet reported.
'Yellowstone' creator Taylor Sheridan works pretty quickly
Sheridan currently has six television shows in different stages of production and development — Yellowstone, 1883, Mayor of Kingstown, 6666, Kansas City, and Landman. He's a busy guy who says he hasn't slept in months, and he knows how to work fast.
When CBSViacom told him they wanted to put 1883 on the air in seven months to help launch Paramount Plus, Sheridan made it happen. Even though at the time he only had a pilot script and no roles had been cast, he delivered 10 full episodes before the end of the year.
With Yellowstone being Sheridan's most-established show with a cast and crew in place, the expectation is that season 5 will be on the air by November 2022.
Yellowstone seasons 1 through 3 are available on Peacock. Season 4 is expected to hit the streamer in March or April of 2022.