'Yellowstone' Creator Taylor Sheridan Wrote the Pilot for 'Kansas City' Within 48 Hours of Coming Up With the Idea 'On the Spot'
'Yellowstone' creator Taylor Sheridan created the story of his new series 'Kansas City' 'on the spot' and turned in a pilot script within 48 hours of the meeting.
ARTICLE HIGHLIGHTS
Taylor Sheridan's universe includes the current series Yellowstone, 1883, and Mayor of Kingstown.
Plus, the upcoming 6666, Landman, and Kansas City.
Sheridan came up with the story of the mob-based Kansas City "on the spot" and wrote a script within 48 hours.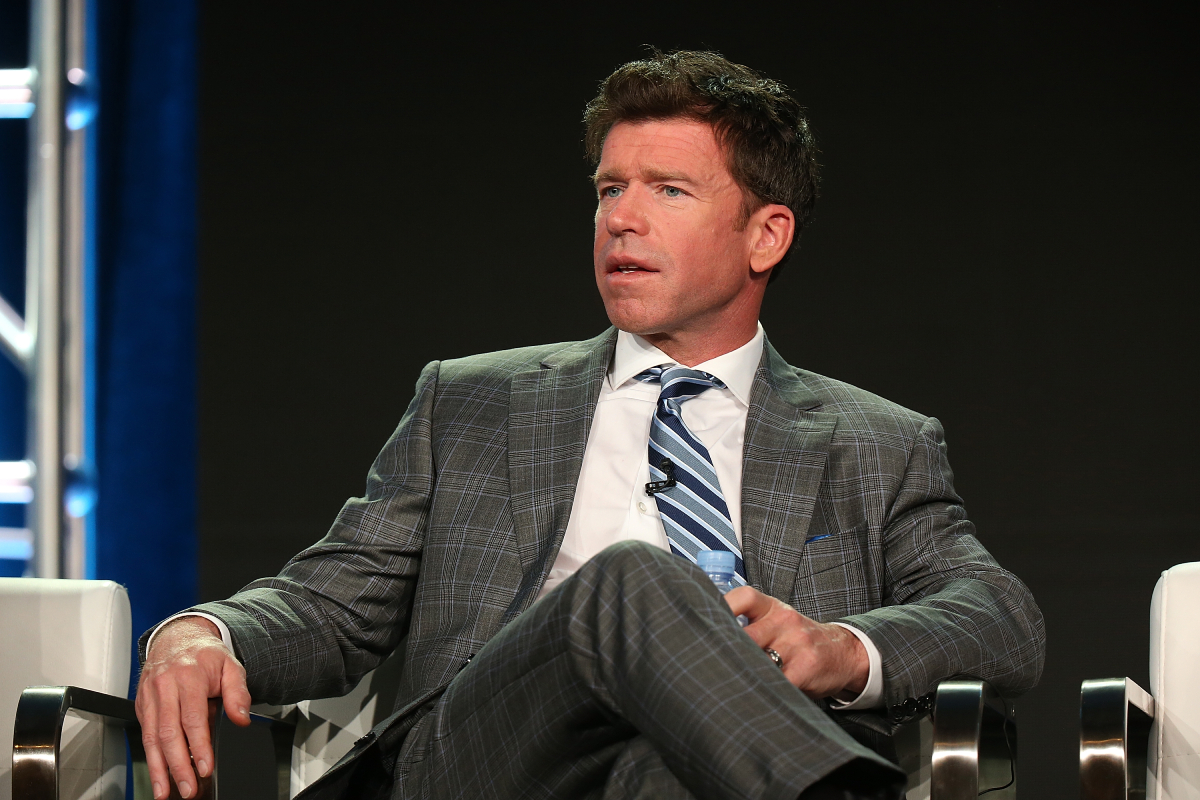 Yellowstone creator Taylor Sheridan is bringing Sylvester Stallone to scripted television with the new mob drama Kansas City. The series is part of Sheridan's massive nine-figure deal with ViacomCBS that has the writer/director bringing multiple new series to his Yellowstone universe on streamer Paramount+.
Kansas City will follow Yellowstone, 1883, and Mayor of Kingstown into Sheridan's rapidly-growing TV universe this year. And it will be making its way to TV screens very quickly. Not long ago, Sheridan came up with the idea for Kansas City "on the spot," and he delivered a pilot script in a matter of hours.
'Kansas City' is just one of Taylor Sheridan's many projects
After ditching his acting career — which included a two-season stint on Sons of Anarchy — Sheridan shifted his focus to writing and directing. And that decision has really paid off.
Sheridan instantly wrote three critically-acclaimed screenplays — Sicario, Hell or High Water, and Wind River — and snagged an Oscar nomination. Which led to him landing a deal with the Paramount Network to create Yellowstone.
The Kevin Costner-led drama has been a massive hit for Paramount, setting ratings records for a cable drama. That success resulted in Sheridan signing a $200 million deal with ViacomCBS to deliver five new series over three years.
Sylvester Stallone will star in 'Kansas City'
One of Sheridan's many projects that is currently in development is Kansas City starring Sylvester Stallone. According to Deadline, Stallone will be the star and executive producer of the new series, marking the first time in the actor's nearly 50-year career that he will be a TV lead.
Kansas City will feature Stallone playing a legendary New York City Italian mobster named Sal who's forced to relocate to an unlikely place — Kansas City, Missouri. The series is set in the present day, and it will follow Sal as he faces the task of reestablishing his Italian mafia family in the straight-shooting Missouri town.
Stallone's character has trouble adjusting to life in the midwest. But he does make some unlikely friends who join him on his path to power.
Taylor Sheridan wrote the 'Kansas City' pilot in one weekend
Kansas City comes from both Sheridan and Boardwalk Empire creator Terrence Winter.  It will be produced by 101 Studios and MTV Entertainment Studios, with Winter serving as the showrunner.
According to 101 Studios CEO David C. Glasser, the idea for Kansas City came from him saying to Sheridan "what if you came up with the cool wildness of Goodfellas with Stallone?"
"He [Sheridan] takes a breath, I'm not even joking, and he goes, 'Hmm, that's a good idea, Glasser.' Then, on the spot, he proceeds to spend 45 minutes pitching me a story that he just created in his head. This is Friday at 3 p.m. It is a great story, and nothing is written down," Glasser recalled.
Within 48 hours, Glasser says that Sheridan had already hashed out a pilot script and pitched the show to Stallone. After hearing about Sal, the Rocky star reportedly signed on immediately.
For Taylor Sheridan, this is 'how it happens'
Glasser recalled that the following Monday, he and Sheridan pitched the idea and script to Paramount and the network greenlit the series.
"This is how it happens with him," Glasser said of Sheridan, per Outsider. "He just picks up the phone and calls people like Billy Bob Thornton, Tom Hanks, Sam Elliott, Tim McGraw and says, 'Hey, I've got this idea.' I call to do the deal with the agent afterward."
In addition to 1883, Mayor of Kingstown, and Kansas City, Sheridan has two more series coming soon to Paramount+. The Yellowstone spinoff 6666 will be set at the real-life Four Sixes Ranch in Texas — a ranch that Sheridan actually purchased last year.
Fans got their first peek at 6666 during season 4 of Yellowstone. And it appears that ranch hand Jimmy Hurdstrom (Jefferson White) will be a big part of that new series.
The 'Yellowstone' creator has a project in development that's based on a podcast
The final series that Sheridan has in development is Landman, which is based on a podcast about the West Texas oil boom titled Boomtown. According to The Hollywood Reporter, Land Man is an "upstairs/downstairs story of roughnecks and wildcat billionaires" fueling a boom so big that it reshaped the climate, the economy, and geopolitics.
"It really focuses on greed," Sheridan explained. "The very best and the very worst of man, of humanity. And that is a story worth telling and worth exploring."
Yellowstone seasons 1 through 3 are available on Peacock. Season 4 is expected to be added to the platform in March 2022. New episodes of Mayor of Kingstown and 1883 drop weekly on Paramount+. Landman, 6666, and Kansas City are all expected to premiere on Paramount+ in 2022.