'Yellowstone' Fans Are Not Happy With Rip's 'Cringey' Behavior So Far in Season 4
'Yellowstone's' Rip Wheeler (Cole Hauser) is one of the most popular characters on Taylor Sheridan's neo-western. Throughout the first three seasons, fans fell in love with the rugged cowboy who has always been in love with Beth Dutton (Kelly Reilly). But so far in season 4, fans are over his 'cringey' behavior.
ARTICLE HIGHLIGHTS
Yellowstone's major players haven't done much so far in season 4.
Fans are over the Rip/Beth/Carter storyline after just five episodes.
Can Rip redeem his "cingey" behavior before the end of the season?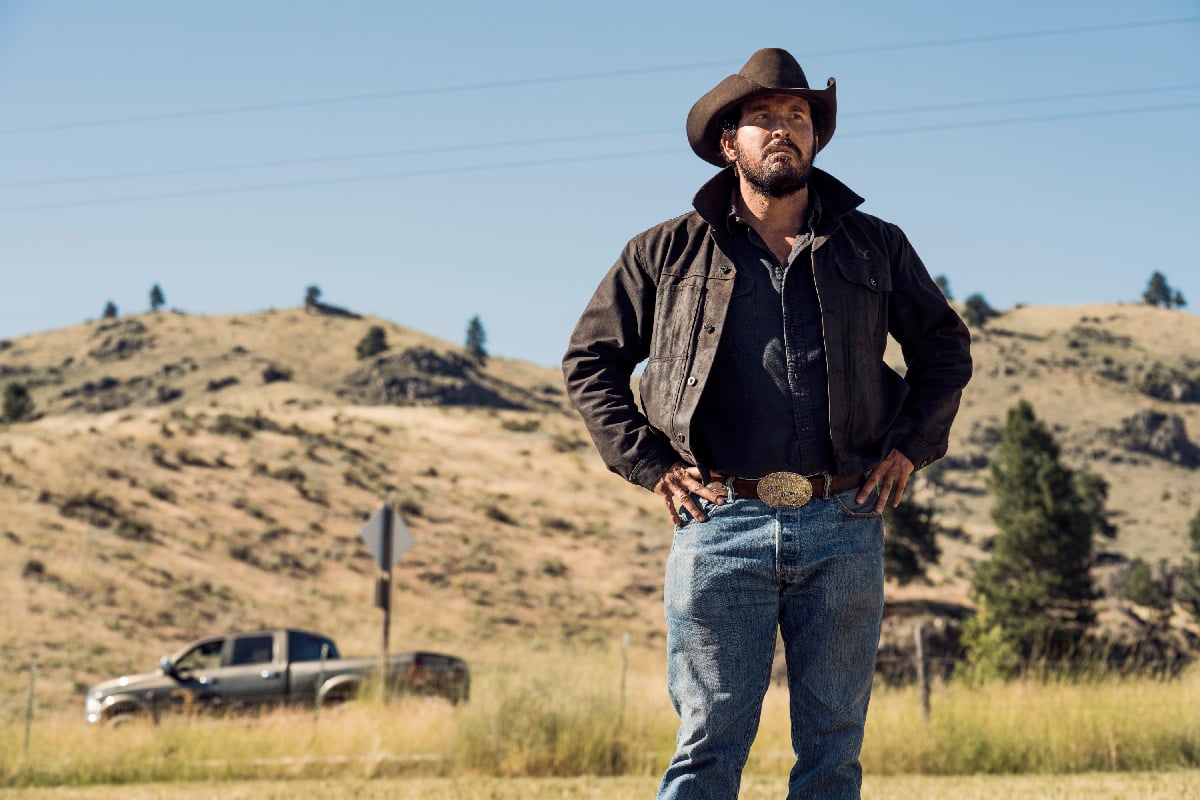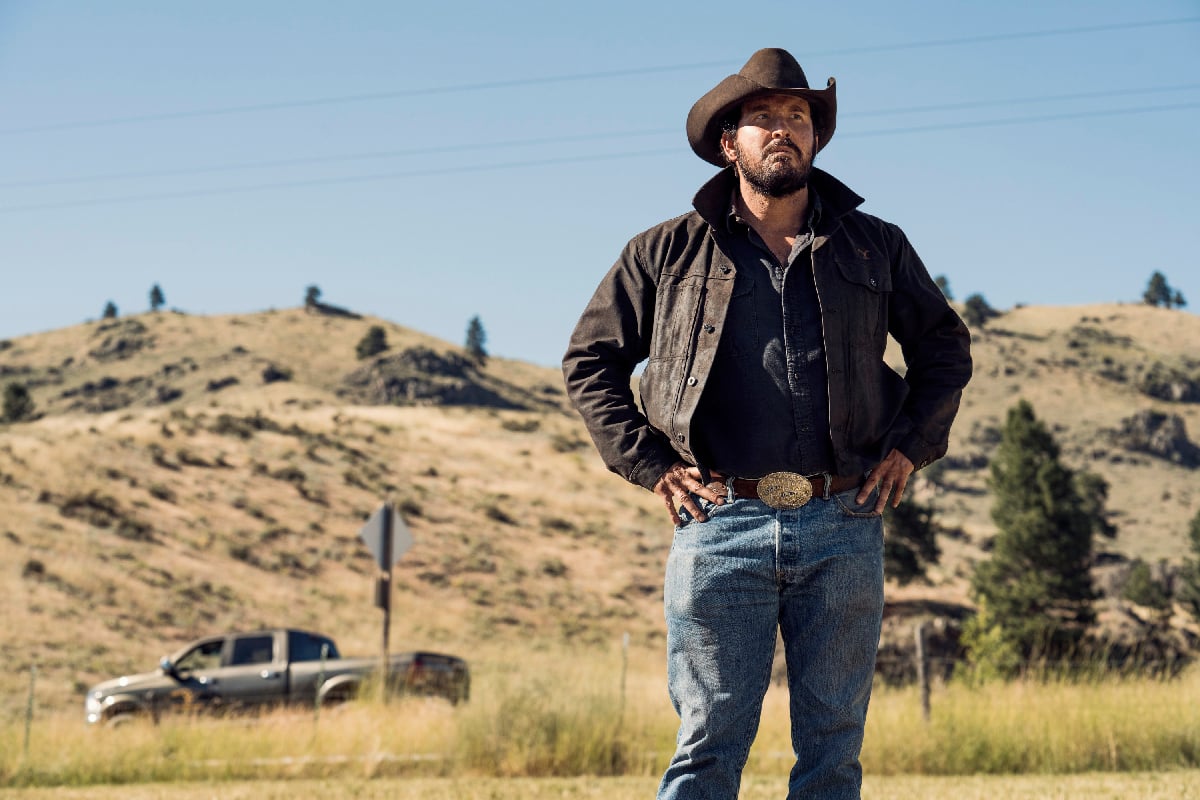 Yellowstone's Rip Wheeler (Cole Hauser) is one of the most popular characters on Taylor Sheridan's neo-western. During the first three seasons, fans couldn't get enough of his romance with Beth Dutton (Kelly Reilly), as well as his rugged, cowboy bada**ery on the ranch and his loyalty to John Dutton (Kevin Costner). But things are changing during season 4.
Fans are not happy with Rip's "cringey" behavior during the first few episodes, and they don't like his current storyline with Beth.
What's happened to the major 'Yellowstone' players?
After the explosive season 3 finale, Yellowstone fans waited well over a year to see what would happen next in the drama surrounding the ranch, the airfield, the Broken Rock reservation, and Market Equities. But after a high-octane opening scene in the season 4 premiere, Yellowstone has mostly abandoned previous storylines and has turned into a nighttime soap opera.
In the first five episodes, there's been everything from a baby mama reveal to a love triangle among ranch hands. Fans have seen almost nothing from the long list of Dutton enemies. Instead, it looks like Garrett Randall (Will Patton) is all of the sudden the biggest threat.
There's been a lot of talk, but no action from the Dutton clan. And all of the major players in the Yellowstone plot from the first three seasons haven't been given much to do.
Where is the Rip/Beth/Carter storyline going?
The one thing that really has fans upset is Rip and Beth's new storyline. Beth hasn't really faced off with Caroline Warner (Jacki Weaver) or Angela Blue Thunder (Q'orianka Kilcher). And her attempt at foster parenting has gone nowhere.
After inviting Carter (Finn Little) to live on the ranch, Beth lost it during their first shopping trip together and kicked him out of the house. He's been shoveling s*** under the direction of Rip ever since. Five episodes into this plotline, fans are asking for it to be over.
'Yellowstone' fans are not happy with Rip's 'cringey' behavior
Yellowstone viewers were hoping that they would get a "nice storyline of Beth and Rip taking care of this kid together" in season 4. But, that's not what has happened so far.
"I thought Carter was gonna be a really interesting storyline for Beth and Rip. So far he adds nothing to the show. The way Rip talks to him is also so cringey," one fan shared on the Yellowstone subReddit.
The consensus among fans appears to be that the Carter storyline is not working, and it's become pointless and irrelevant to the main plot of the series.
Will there be any character growth from Beth and Rip?
Rip and Beth's behavior in season 4 has been so bad, it's hard to determine who's worse. One fan declared that Beth's behavior with Carter was "atrocious." They said she wasn't cut out to foster a teen because she has no patience and isn't capable of caring for him. Another fan was hoping to see some character growth, but that hasn't happened either.
"Instead Beth flips her s*** the first time the kid acts out and now he's just stuck shoveling s*** in the barn. Beth's reaction is totally her but I thought we'd see some character growth from her and Rip but instead, it just seems like a pointless storyline," the frustrated fan wrote.
There is still time to fix this 'Yellowstone' storyline in season 4
As for Rip, the way he treats Carter hasn't been the only hard thing to watch. His feud with Lloyd (Forrie J. Smith) amid pointless bunkhouse drama comes across as extremely petty. At this point, fans are wondering where Rip and Beth's storyline is going because none of this is making any sense.
There's still time for Yellowstone to fix all of this and get season 4 back on track. Luke Grimes (Kayce Dutton) says that fans will never know what's coming next because the show always surprises them.
"As you've seen, you're never going to guess, it's just impossible," Grimes said. "Taylor's too good. He's going to be one step ahead of you the whole way."
Yellowstone airs Sunday nights on the Paramount Network.