'Yellowstone': How Taylor Sheridan Prepared His Cast to Look Like Real Cowboys
'Yellowstone' creator Taylor Sheridan is a real-life cowboy, so he knew he needed the stars of his hit show to be able to pull off playing authentic cowboys and ranchers. So, he took an extra step to prepare his stars – including Cole Hauser, Wes Bentley, Luke Grimes, and Jefferson White – to play cowboys on TV.
ARTICLE HIGHLIGHTS
Yellowstone creator Taylor Sheridan is a real-lfe cowboy.
He knew some of the stars of his show would need training to pull off their new roles.
Not all of the stars of Yellowstone had to attend Cowboy Camp.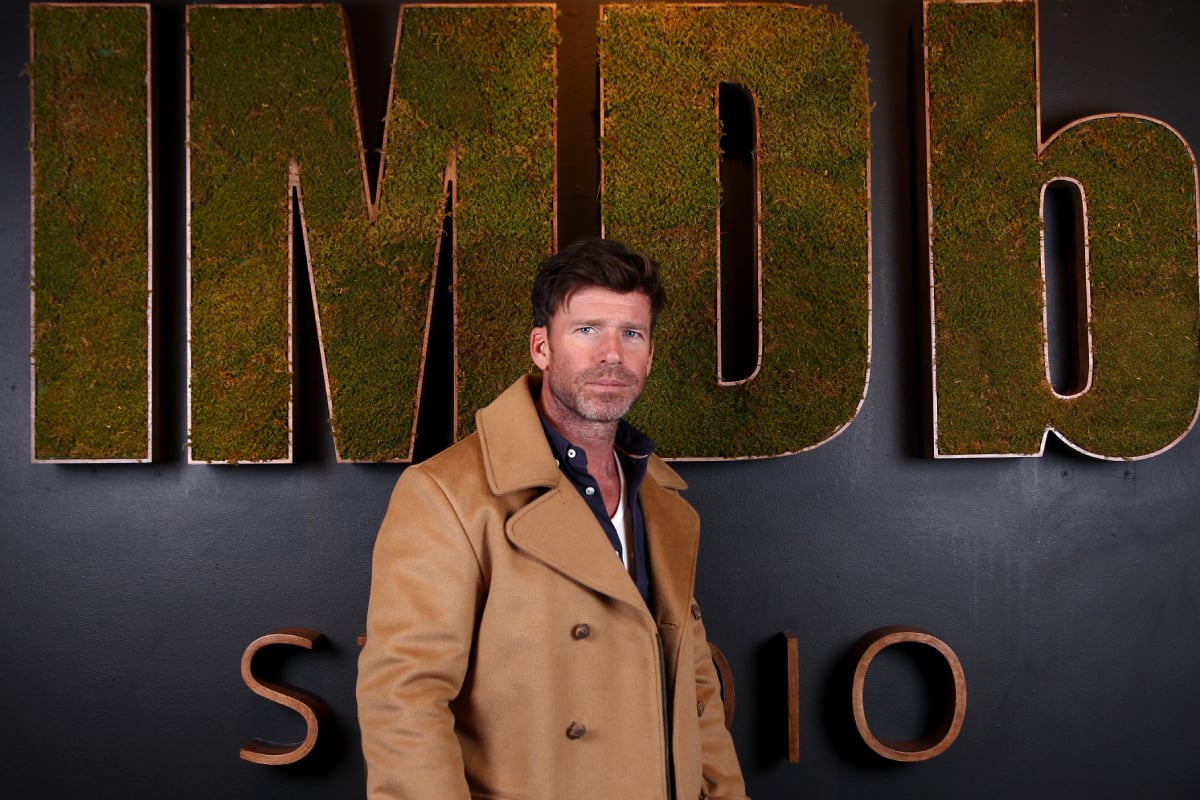 Yellowstone is a popular neo-western cable drama that was created by a cowboy — Texas native Taylor Sheridan. To make sure his series is authentic, Sheridan has real-life cowboys and ranchers on set in Montana. And, he took the extra step of sending the cast to Cowboy Camp so they could learn to ride and live off the grid just like their real-life counterparts.
The 'Yellowstone' creator grew up on a Texas Ranch
Taylor Sheridan was born and raised in Bosque County, Texas, near the town of Cranfills Gap. He has an extensive ranching background. And those cowboy skills viewers see on Yellowstone when he shows up on the screen as horse trader Travis Wheatley are legit.
Sheridan was just 14 when he acquired his riding skills and started working at a cattle ranch near his hometown. "We didn't depend on our ranch for income. But it's where I learned how to become a cowboy," Sheridan said, per The Cinemaholic.
Luke Grimes says Taylor Sheridan 'walks the walk'
According to Luke Grimes (Kayce Dutton), the Yellowstone creator isn't all talk when it comes to ranching and cowboy life.
"Taylor [Sheridan]'s a cowboy himself," Grimes explained in a Yellowstone Cowboy Camp YouTube video. "He really walks the walk. He made sure that we were on the horse every day and he sent us to the cowboy camp."
However, Grimes says a bunch of actors together in the wilderness looked more like a comedy starring Billy Crystal than it did anything resembling Yellowstone.
The 'Yellowstone' stars went to Cowboy Camp, but it was more like 'City Slickers'
On the trip with Grimes was Wes Bentley (Jamie Dutton), Cole Hauser (Rip Wheeler), Jefferson White (Jimmy Hurdstrom), and Denim Richards (Colby).
Grimes told the Associated Press that the camp was like a mule packing trip with real cowboys that lasted for four nights. But he compared the experience to a 1991 cowboy comedy instead of a classic western.
"We were on horseback, we went like 20 miles into the wilderness, and cooked our own food, rode around all day, with shotguns…it was goofy…it was like City Slickers," Grimes revealed.
Bentley gushed, "Cowboy camp was incredible. Four days in the mountains running around, get away from cell service. I'm one of the most experienced actors as far as horse riding goes, and I'm never on a horse!"
Kevin Costner and Forrie J. Smith didn't need to attend
Oscar-winner Kevin Costner — who plays family patriarch John Dutton — wasn't on the trip because he's already an experienced rider. He has incredible horse-riding skills after playing a cowboy multiple times over the years, and he even owns his own ranch.
The same goes for Forrie J. Smith (Lloyd). He was a real-life cowboy who competed in the rodeo world before he became an actor. So, he didn't need to attend Cowboy Camp.
"Most stuntmen back in the 50s, especially in westerns, came from the rodeo world. Becoming a cowboy or a horseman is a lifetime endeavor," Smith said.
Taylor Sheridan didn't make 'Yellowstone' star Kelly Reilly go to Cowboy Camp either
It was important to Sheridan that everyone cast to be on the Dutton Ranch knew how to portray cowboy life. But there was one exception — Kelly Reilly, who plays Beth Dutton.
Because Beth has a not-so-good relationship with horses after the death of her mother — which fans found out about in a season 1 flashback — Reilly was exempt from Cowboy Camp. However, fans who follow Reilly's Instagram know that the actor is very well versed in riding horses.
New episodes of Yellowstone air Sunday nights on the Paramount Network.