'Yellowstone' Makes a Major Cast Announcement Ahead of Season 5
A major announcement from Taylor Sheridan's neo-western 'Yellowstone' has revealed an even larger cast with hints about what fans can expect in season 5.
Yellowstone Season 5 will be bigger than ever, and we're not just talking about the extra episodes. The upcoming season will have a total of 14 episodes instead of 10, and it will be split into two halves with seven episodes each.
What's more, a major announcement from Taylor Sheridan's neo-western has revealed an even larger star-studded cast with hints about what fans can expect in season 5 from TV's number one series.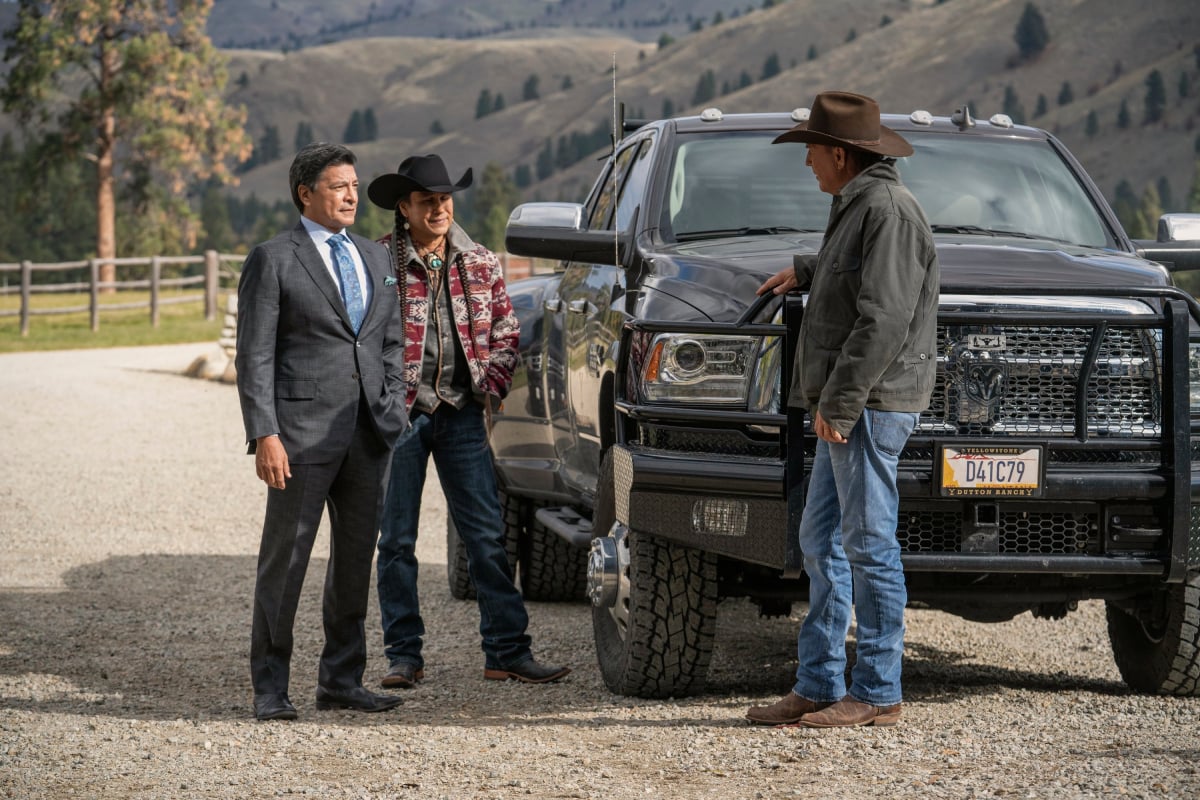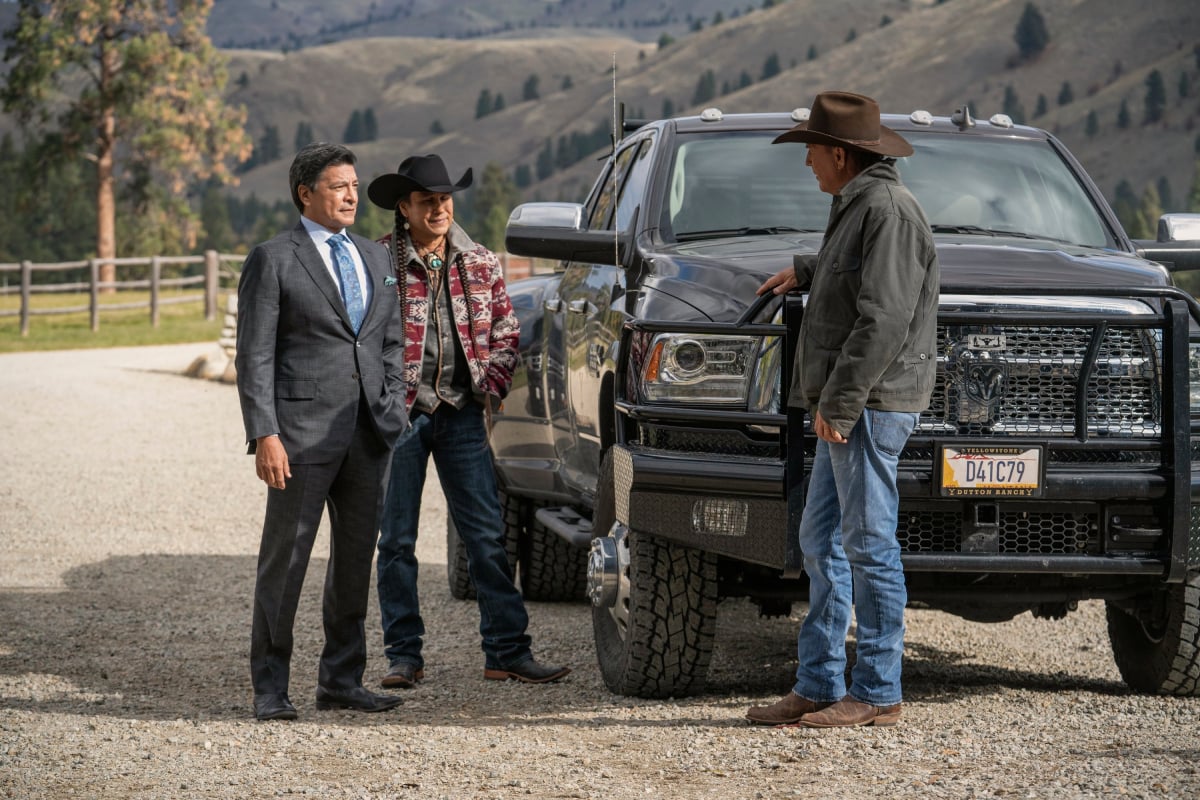 'Yellowstone' fans should get ready for flashbacks in season 5
In a recent Yellowstone press release, it was announced that Josh Lucas, Kylie Rogers, and Kyle Red Silverstein will be returning in season 5 to reprise their roles of young John Dutton, young Beth Dutton, and young Rip Wheeler. This part of the casting announcement made it clear that fans will see more flashbacks in season 5.
Lucas hasn't appeared as the younger version of Kevin Costner's character since he guest-starred in season 2. Meanwhile, fans last saw a young Beth and Rip (played as adults by Kelly Reilly and Cole Hauser) in season 3 when Yellowstone revealed the origins of their romance as teenagers. As well as the reason why Beth and her brother Jamie (Wes Bentley) have been at odds for so long.
Major cast announcement — Mo Brings Plenty and Wendy Moniz upped to series regulars
John Dutton's race for governor also appears to be a big storyline in season 5 — or at least the Duttons' political dealings will be. Wendy Moniz, who plays Montana governor Lynelle Perry has been upped to series regular after appearing as a recurring character in the first four seasons.
It also looks like the Broken Rock Reservation will get more screen time in the upcoming season, as fan-favorite Mo Brings Plenty (Mo) has also been promoted to series regular.
Another familiar face that will be back for season 5 is Australian actress Jackie Weaver as Market Equities CEO Caroline Warner.
"Caroline is back," Reilly told TV Insider. "And she's got friends. They understand what [the Duttons] are doing and they're not going to take it lightly."
'Yellowstone' adds four new recurring cast members
In addition to the return of Lucas, Rogers, Silverstein and Weaver — plus the promotions of Moniz and Brings Plenty — there will also be four new faces in the season 5 Yellowstone cast. American Horror Story star Kai Caster will play a young cowboy named Rowdy, and Lainey Wilson joins the cast as a young musician named Abby.
Your Honor and Rustin actress Lilli Kay has been cast as new Dutton assistant Clara Brewer. Rounding out the newbies is House of Lies alum Dawn Olivieri, who might be one of those "friends" of Caroline that Reilly was talking about.
Olivieri — who previously starred as Claire Dutton in the prequel 1883 — will play Sarah Atwood. This character is described as a "confident, corporate shark and a new arrival to Montana."
Yellowstone Season 5 premieres Sunday, November 13 on the Paramount Network. Seasons 1 through 4 are now streaming on Peacock.