'Yellowstone' Season 5: Kelly Reilly Reveals Beth Is Not Done With Jamie Just Yet — 'She Knows That Her Life Is Going to Be Changed After What She Does to Him'
In the season 4 finale of 'Yellowstone,' Kelly Reilly's Beth Dutton finally found revenge against her brother Jamie (Wes Bentley) – so now her father 'owns him.'
ARTICLE HIGHLIGHTS
Yellowstone star Kelly Reilly's Beth Dutton has been seeking revenge against her brother Jamie (Wes Bentley) since season 1.
In the season 4 finale, Beth finally got the revenge she had been looking for, and now her father "owns" Jamie.
Kelly Reilly admits that Beth is not done with Jamie just yet.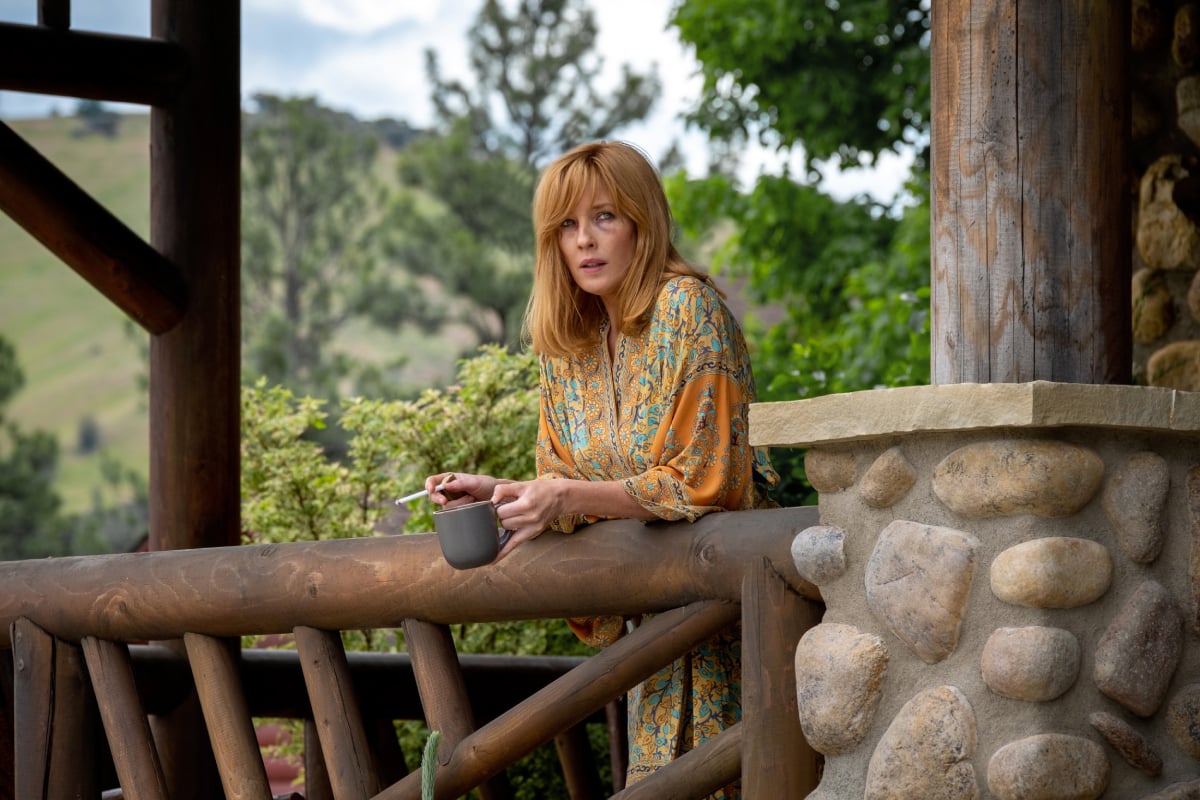 Yellowstone just aired the season 4 finale, and the stars of Taylor Sheridan's western are already talking season 5. Now that Beth (Kelly Reilly) and Rip (Cole Hauser) are married, will she open up to her husband about her past with brother Jamie (Wes Bentley)? According to Reilly, Beth knows her life is about to change after what she's done.
Beth Dutton married Rip Wheeler in the 'Yellowstone' season 4 finale
The Yellowstone season 4 finale featured Beth Dutton raising hell throughout the entire episode before she married the love of her life. Beth started out by verbally abusing Carter (Fin Little) for the crime of calling her "momma."
Then, she burned bridges with Market Equities and Caroline Warner (Jacki Weaver) before setting up her "conjugal visit" with Riggins (Bruno Amato). The visit initiated the blackmail of her adopted brother Jamie, as she eventually convinced him to kill his biological father Garrett Randall (Will Patton).
She closed out the episode by kidnapping a priest to marry her and Rip, while threatening Jamie and making it clear that she and John Dutton (Kevin Costner) own him.
Kelly Reilly says that Beth Dutton 'wants blood'
The Paramount Network recently posted a video of the Yellowstone cast talking about the season 4 finale and what it meant for the future of their characters. According to Express, Reilly admits Beth will still be out for blood in season 5.
"Beth has decided she cannot rest until she gets justice," Reilly says. "She wants blood, it's really kind of intense."
The 44-year-old Brit explained that Beth knows her actions in the season 4 finale could possibly ruin her life. But, she had to do it so she could heal.
Beth is not done with Jamie in 'Yellowstone' season 5, according to Kelly Reilly
Reilly continued, saying that it's almost like Beth needs "to go and deliver all of that vengeance and all of that anger she feels."
"And it's back to Jamie, as if she didn't have enough anyway. She knows that her life is going to be changed after what she does to him," Reilly said.
But does this mean that Beth will finally tell Rip about what Jamie did to her when they were teens? Will she play the card? And if so, how will she play it?
'Yellowstone' fans are mixed when it comes to Beth telling Rip the truth
Yellowstone fans have been busy on Reddit since season 4 came to an end. They've been discussing what's next for Beth, Rip, and Jamie. Opinions appear to be mixed among the fandom when it comes to Beth telling Rip about her abortion and Jamie's role in her sterilization.
"I'd really like to see Beth play her card to tell Rip about the abortion and sterilization and have him walk away from her for lying and not trusting him. She made her choice to lie just like Jamie made his choice. Both were wrong and as she said, based on fear," one fan wrote.
Another responded, "IMO, Beth is not in the wrong for this. What Jamie did was absolutely awful and traumatizing. Beth owes no one an apology for what happened to her."
Cole Hauser loves his storyline with Kelly Reilly
Beth and Rip had more obstacles to face in season 4. But star Cole Hauser says that Taylor Sheridan did a "fantastic job" with their evolution as characters. Both individually and as a couple. Hauser also made it clear that he really enjoys working with Reilly.
"I think Taylor did just a fantastic job of putting these two kids together and seeing how they can grow, and how their hearts can be more open. How they can navigate different waters together, and find even a stronger bond through those waters," Hauser said.
"And once again, in Season 4, there's an obstacle or obstacles that they have to face, and it was wonderful doing it with Kelly. She's one of my favorite actresses I've ever worked with, and working with her on this relationship has just been so much fun."
Yellowstone seasons 1 through 3 are available on Peacock. Season 4 is expected to be added to the platform this spring.