'Yellowstone' Season 5: Kelsey Asbille Wants Kacey and Monica to Be 'Happy in the End, But It's Not Likely, to Be Honest'
'Yellowstone' star Kelsey Asbille isn't exactly offering fans a lot of hope for Monica and Kayce remaining happy in season 5.
TL;DR:
The season 4 finale of Yellowstone left Kayce (Luke Grimes) and Monica's (Kelsey Asbille) future in doubt.
Grimes and Asbille are "really ready' to return to the set and start shooting Yellowstone season 5.
Asbille admits that due to the nature of the show "it's not likely" that their characters find happiness in the end.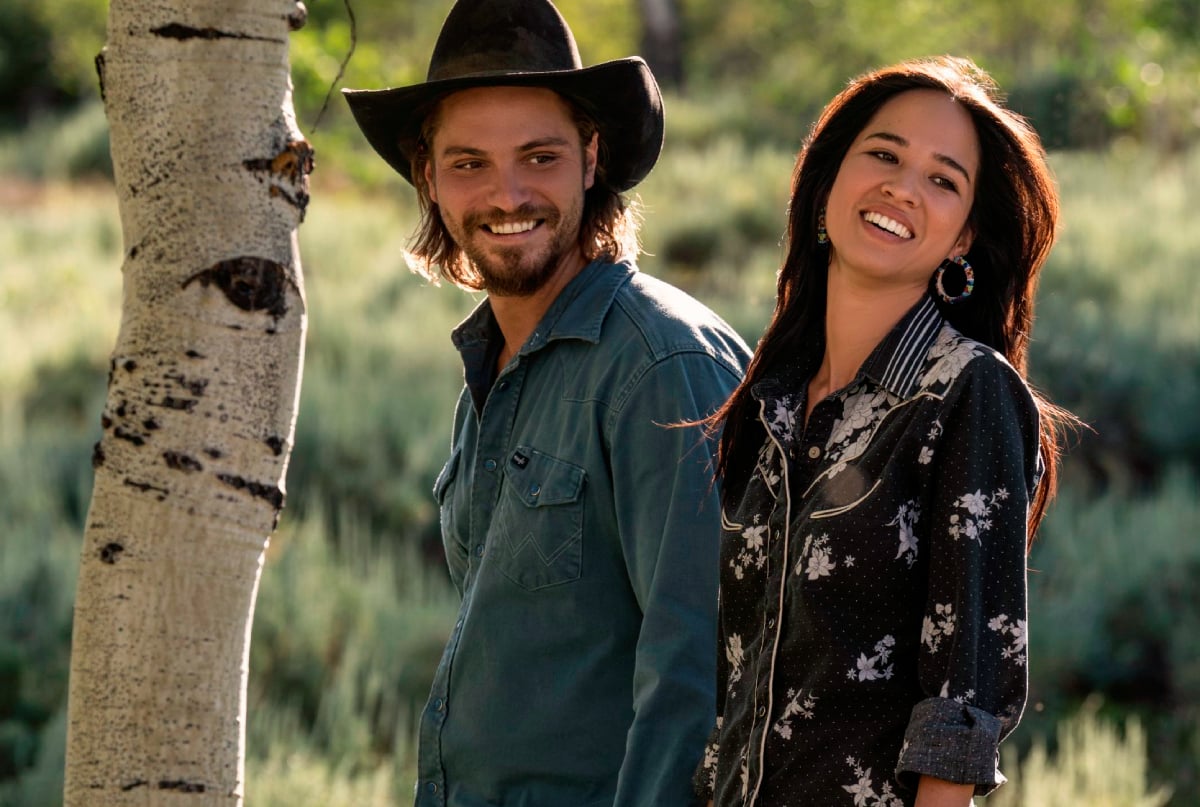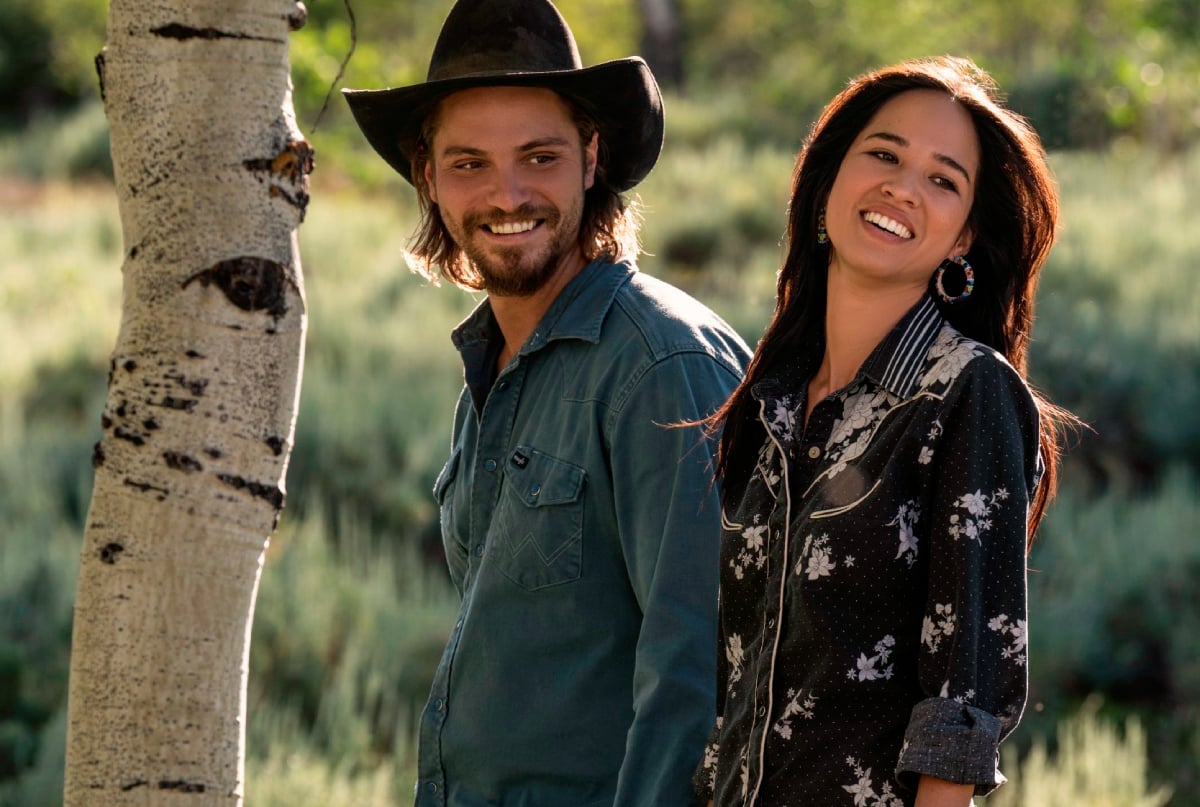 Yellowstone season 5 will soon be in production. And stars Kelsey Asbille (Monica) and Luke Grimes (Kayce Dutton) say they are ready to get back on set. The duo has yet to receive the scripts for the upcoming season. But neither one has high hopes for the future of Monica and Kayce's marriage. According to Asbille, she wants the couple to be happy in the end. But she admits that it's "not likely."
Kelsey Asbille and Luke Grimes are ready to start on season 5 of 'Yellowstone'
Asbille and Grimes recently walked the red carpet together at the 2022 ACM Awards at Allegiant Stadium in Las Vegas. The on-screen married couple said that they were "really ready" to get to work on Taylor Sheridan's massive hit, explaining that "it's about time."
"Yeah, we haven't shot, I think, in like 18 months now," Grimes told Entertainment Tonight. "So I really miss everyone. It's good to see her tonight, but we miss our crew and our little TV family, you know?"
Asbille briefly touched on the major development for her character at the end of season 4 — Monica's second pregnancy. She said she was excited to wear a fake baby bump, and she's ready to have "a sweet little baby on set." But as Grimes pointed out, there's no guarantee any of that will happen.
"Yeah, but who knows? We might die tomorrow," Grimes said of their characters. "It's kind of the Yellowstone [trademark]."
Kelsey Asbille wants Kayce and Monica to be happy in the end, but admits it's 'not likely'
In Yellowstone season 4, Kayce and Monica broke away from their respective families and attempted to start a new life with their son Tate (Brecken Merrill) in a home of their own. But by the end of the season, the future of their marriage was in question.
In the final episodes, Kayce went on a vision quest — a tribal initiation ritual that required him to brave the harsh Montana weather without food, water, or any other kind of help. This led to some intense hallucinations that suggested his marriage to Monica could be in trouble.
"I hope that they'll be happy in the end, but it's not likely, to be honest," Asbille said.
Grimes added, "We never know what's next, you know? We're sorta on the ride with everybody else. We kinda get [the scripts] as they come and we're always super excited to see what's happening next. We honestly have no idea what's coming up."
Will Avery return in 'Yellowstone' season 5?
Yellowstone season 4 also indicated that trouble could be ahead for Kayce and Monica's marriage due to the return of former wrangler Avery (Tanaya Beatty). It's clear that she's interested in Kayce. And if she gets too close, the former Navy Seal could get into more trouble with his wife.
But what Kayce is really struggling with — according to Jefferson White (Jimmy Hurdstrom) on the Official Yellowstone Podcast — is that he's "caught in this middle generation" between his father John (Kevin Costner) and his son Tate.
"He feels this tremendous responsibility to John Dutton that pulls him in one direction. His father's asking him for one thing and his son, Tate, is asking him for something completely different," White explained.
Grimes added that at the end of season 4, fans got to see Kayce "at the beginning stages of really making a hard decision about which sort of path he's going to choose."
"Which I think will feel really sort of nice to the audience – because you're going to watch this guy finally make a decision," Grimes said.
Yellowstone season 5 premieres this summer on the Paramount Network.